Main Street Flower Planting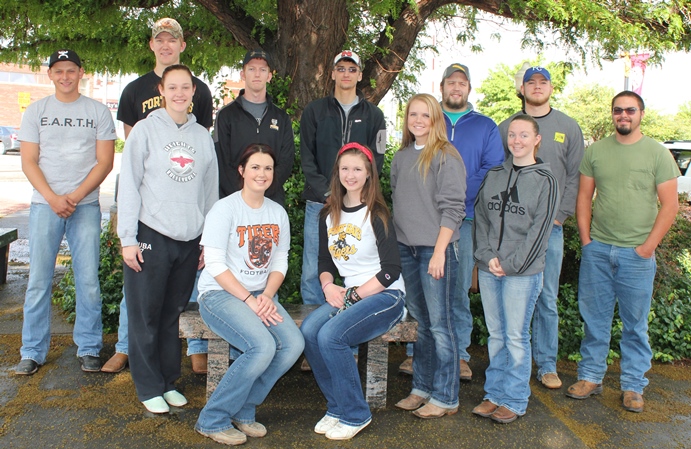 Students pictured are: Seated (L to R): Morgan Hammel, Clay Center; and Kendra Howland, Garden City. Middle row (L to R): Danielle Szuba, Topeka; Reagan Gray, Wilmore; and Zakira Immell, Dodge City. Back row (L to R): Cole Mangers, Roseland, NE; Brody Kraus, Hutchinson; Brent Stoss, Olmitz; Jared Reiman, Lawrence, NE; Jarred Stindt, Republic; Zachary Brzon, Belleville; and Roger Immell, Dodge City.
Twelve students in the Home Horticulture course at Fort Hay State University planted flowers along Main Street in Hays, KS. The service learning project is done in cooperation with the City of Hays Parks Department. Using a list of adapted flowers, students create plans for the planters. Started in 2002 the flower planting has been done each year as a final class project. Purchased with grant funding three flower planters bear the name "FHSU Agriculture Department Home Horticulture Class".