2017 Geographic Awareness Week (GAW) Schedule of Events
"Geography of Civil Rights"
November 12-18
Each year, over 100,000 Americans actively participate in Geography Awareness Week. Established by Presidential proclamation over 30 years ago, this annual public awareness program organized by National Geographic Education Programs (NGEP) encourages citizens young and old to think and learn about the interconnectedness of our world.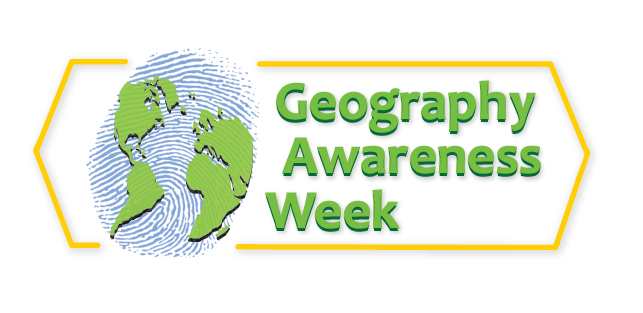 This year the National Geographic's Network of Alliances for Geographic Education designated the featured theme as "The Geography of Civil Rights". "Geographers are well equipped to document and analyze the development, spread, and distribution of civil rights issues and movements across communities and regions."
Scheduled Events
Tuesday (11/14)
Movie Night - 6:00 - 8:00 pm - Tomanek Hall Room 225
Ever thought deeply about how aspects of geography can influence civil rights of wildly diverse populations? Or how sci-fi movies can model and make a statement on current civil issues? Join us for an evening of entertainment, education, and popcorn. Popcorn will be provided free of charge.
Wednesday (11/15) GIS Day
Curious about Geographic Information Systems (GIS) and want to know (or share) how the daily applications of GIS may be impacting you? GIS Day @FHSUGeo is part of a nationwide event to promote awareness of GIS and how we all use this evolving tool to analyze our world. For more information visit our GIS Day page. 
11:00-12:00 pm "Basics of GIS Workshop" 
This workshop hosted by FHSU Faculty members Dr. Richard Lisichenko and Dr. Tom Schafer will provide a hands-on opportunity to learn how to utilize GIS to analyze patterns in the world and data around you.

1:30-2:30 pm "GIS in Kansas, Projects and Careers" 
The Director of the Kansas Data Access and Support Center (DASC), Ken Nelson, will be presenting on the on-going DASC projects in Kansas. Additionally, this special presentation will provide information on prospects for GIS applications and GIS careers in Kansas
Week Long Events
Chalkboard Chat          Tomanek Hall, 2nd Floor Elevator Lobby
Visit the Department of Geosciences in Tomanek Hall to check the blackboard every day this week to give your input on related topics.
Photography Contest
All are welcome to submit a photograph in the annual Photography Contest. This years categories are: Geology, Water, Weather, Ecology, Humans and the Earh, or The Geography of Civil Rights. Winners will be selected for first and second place in each category. Contest open through November 27th. More information can be found at www.fhsu.edu/geo/Events/Photocontest 
Geoguessr Contest
Ever wonder what different parts of the world looked like? The Department of Geosicences would like to invite you to practice your observation and analysis skills while virtually exploring the world through the online line game Geoguessr. The competition starts on November 12th, all entries must be submitted on November 17th by noon. Prizes will be given to top scores. Winners will be announced on our website and Social media. 
Geoguessr in an online game that drops you off anywhere in the world. You then have to figure out where in the world you are by virtually investigating the area and collecting visual clues to your location. When you think you know where you are take a guess on the map, the closer your guess is to the actual location the more points you can earn. Each game has 5 different locations for you to explore and earn potential points.
How to play:
Go to https://geoguessr.com/
Click Single Player
Navigate along the roads, look at the terrain, check out road signs or billboards, evaluate the landscape and architecture.
When you think you have collected enough clues, make a guess on the map. Earn points!
Play, explore, practice, and print/capture your high score to be entered in the competition.
Submit your high score results to the Geosciences Office no later than noon Nov. 17th.  Printed scores should be delivered to Tomanek Hall 233. Not in Hays, thats okay, we still want you to play...screen capture your score and email it to geosciences@fhsu.edu.
GPS Scavenger Hunt
Feeling adventurous, or interested in learning more about points of interest in the Hays area? This GPS Scavenger Hunt just might be your ticket to fun. Throughout the week a list of coordinates and questions to answer at each location on the Scavenger Hunt will be available in the Geosciences Office on the FHSU Campus, Tomanek Hall 233. (Note: This event will require you to download an app to a smartphone. If you don't have a smartphone we encourage you to team up with someone who does and get out to explore Hays.)
Actionbound Scavenger Hunt
Download the actionbound app on your phone to participate in a scavenger hunt to discover unique sites of geographic interest.
Additional information will be provided the week before the Scavenger Hunt begins.
Further Readings and Additional Activities
Kansas Geographic Alliance Geography Awareness Week (GAW) website - This webpage offers news, reading, maps, lessons, and presentations aimed to help increase awareness of geography and its influence on Civil Rights movements.
To find out more about National Geographic Awareness Week and this year's theme visit http://news.aag.org/2017/05/geography-awareness-week/