Geosciences Facilities and Equipment
Geographic Information Systems (GIS) Lab (TH 121)
This lab functions not only as a classroom for different courses, including Introduction to Geology, but it also serves as a study area for Geosciences students. The computers and printers are available for students to work on their projects and complete their homework assignments.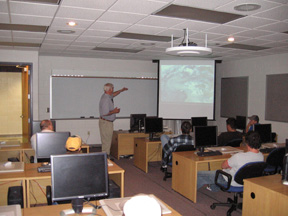 Geosciences Geovisualization Classroom (TH 225)
The Geovisualization classroom allows our faculty members to teach a wide variety of courses, including Introduction to Petroleum Geology, Invertebrate Paleontology, and Stratigraphy.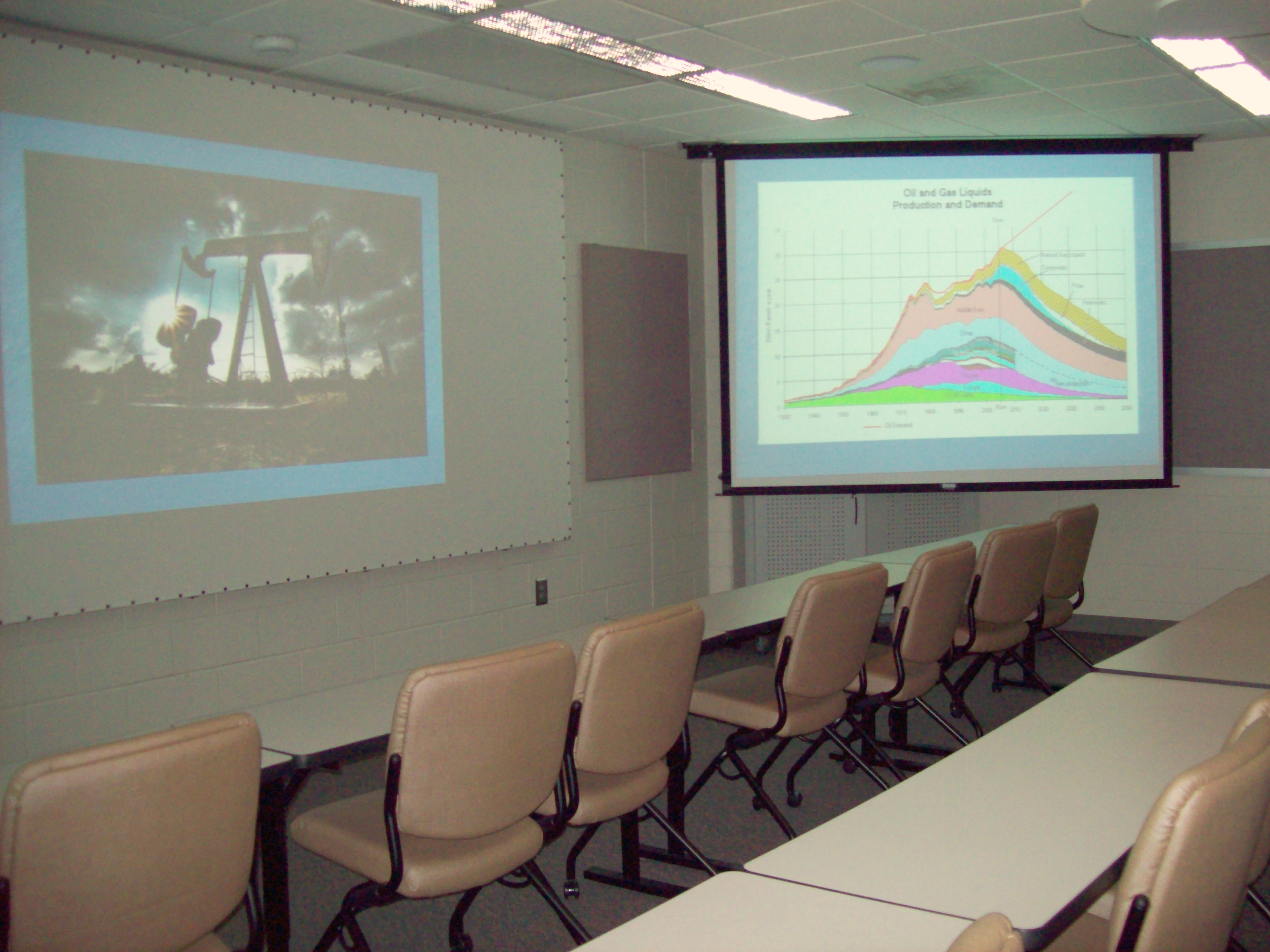 Historical Geology Lab (TH 217)
Several labs and courses are held in the Historical Geology Lab. Specimens, including a variety of rocks, minerals, and fossils, and crystallography models, help the students get a more hands-on learning experience when discovering the many artifacts from mother nature. An added bonus in this room is a high-tech Smart Board!
Geology Lab (TH 213)
Several rock specimens can be found in this lab.
Cartography Lab (TH 223)
Our Cartography Lab has every tool a person could need to create and read maps! Light tables, tripods, alidades, and Dietzgens are all available for student projects and class or lab use.
Rock Saw Lab (TH 221)
Not only are there rock saws available for student use, but there are also hundreds of rock samples to be used and viewed. These tools help students have a hands-on learning experience, and give them experience looking at specimens under microscopes to discover details about the different rock types.
Isotope/Histology Lab (TH 314)
Our Isotope and Histology Lab...