Department of Geosciences - Study Abroad
2018 Geosciences Study Abroad
Cultural Geography of Italy & Switzerland

COURSE - GSCI 657 VA Advanced Topics in Geosciences: Cultural Geography of Italy & Switzerland(3 credit hours)
DATES - Spring 2018 Semester Course meetings on Fridays, plus travel mid-late May.

Notice: Enrollment limited to 8, apply early!
Learn about the culture and peoples of Italy and Switzerland during the spring semester. Then visit sites of interest and impact in each country at the end of the semester. Join the Department of Geosciences on an educational adventure of a lifetime as we explore the culture of the world around us.
Overview of Course and Trip
This course includes weekly meetings during the spring semester to help you learn more about the culture of the selected countries and to prepare you for travel and exploration at the end of the course. Course meetings are scheduled for Fridays 2:30-4:30 pm.
Course Trip activities include: Unique cultural opportunities in each country of investigation. Additional details will be posted prior to semester of offering.
Course Trip Information
TRAVEL DATES: May 15th to May 30th. Information will be provided to enrolled and approve course participants.
COST: Estimated to be $3,000. (includes Airfare, Hotel, and Some Activities). A $200 nonrefundable deposit towards trip fees will be due prior to enrollment.
SCHOLARSHIP/FUNDING SUPPORT OPPORTUNITIES: Available, information will be provided to approved enrolled applicants.
Locations and Activities
Italy

Rome

Vatican and its museums
Coliseum
Pantheon
Roman Forum
Spanish Steps
Trevi Fountain
St. Peters Basilica
Piazza Novona
Castel Sant' Angelo
Bocca Della Verita

Florence

The Cattedrale di Santa Maria del Fiore
Uffizi Gallery
Ponte Vecchio
Galleria Dell Academia
Piazzale Michelangelo
Santa Maria Novella

Venice

Piazza San Marco
Doge's Palace
St. Mark's Basilica
Rialto Bridge
Bridge of Sighs
Torcella Cathedral
Basilica di Santa Maria Della Salute

Switzerland

Zurich
Swiss National Museum
Bahnhofstrasse
Fraumunster
Grossmunster
Zurich Train Museum
St. Peter's Church
Uetliberg
Zurich's Town Hall
Lugano
Monte San Salvatore
Lake Lugano and Parks
Lugano's Old Town
Monte Brau
Tour the Valley of Verzasca
Enrollment & Course Travel participation information:
Complete Geosciences Study Abroad Student Application. Link to application is below. Please note applications must be received and approved prior to course enrollment. DUE November 15, 2017

Enroll in FHSU course GSCI 657 VA Advanced Topics in Geosciences: Cultural Geography Italy & Switzerland. Note the course tuition fee is separate from and not included in the trip fee.
Pay Trip Deposit fee of $200 to Dr. Keith Bremer. Checks should be made out to Fort Hays State University and have 'Trip fee - Study Abroad - Geosciences' written in the memo line. DUE December 5, 2017

Finalize enrollment and pay tuition fee no later than dates provided to participates.
Pay trip fee installment fees by deadlines as stated in trip information when posted
Mailing contact:
Dr. Keith Bremer
Department of Geosciences
Tomanek Hall 329
kabremer@fhsu.edu
(785)628-4644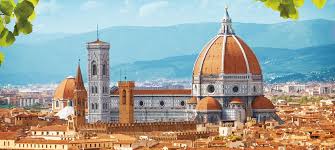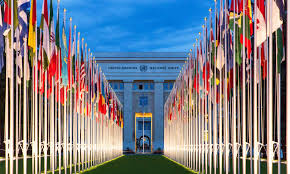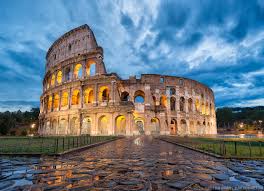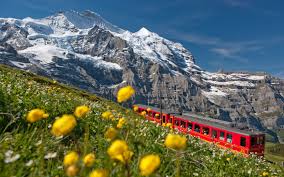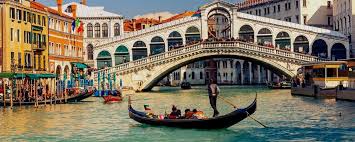 ---
All students interested in participating must complete an application. The link below will download a word document for you to complete and return via email.
Instructions to complete application form: Select [View] then [Edit Document] to enter your information. Save the file and then email to kabremer@fhsu.edu along with the additional required documents.