Nationally Competitive Scholarships Advising
Welcome to the Office of Nationally Competitive Scholarships, where students can get support finding and submitting applications for a wide range of nationally competitive grants, scholarships, fellowships, and similar funding opportunities. Typically, these awards fund study, research, or teaching in the U.S. or abroad, often with the aim of helping develop students' potential to contribute to the public good.
You may have heard of some programs like the Rhodes Scholarship, the Truman Scholarship, or the Fulbright Student Grant, but there are many programs out there suited to a wide range of career and study goals, and as your Nationally Competitive Scholarships Advisor, I'm here to help students and their faculty mentors navigate the application process.
After you've read some of the information here and on the Student Services and Resources page or Faculty Support page, fill out this Contact Form for Students or the Faculty Referral form. Both forms will send me an email with your information, and I (Dr. Lexey Bartlett, Scholarships Advisor) will get in touch with you (or your student, in the case of a faculty referral) to set up an appointment.
Student Services and Resources
Some Frequently Asked Questions
When can I apply?
The answer to this question varies by the opportunity you are applying for, but there are awards for students at every stage of their academic careers (even freshmen and sophomores), and some you can even apply for after you graduate. If you are a freshman or sophomore, you can get started building your resume and looking for opportunities that fit your goals or that will help you build up to more competitive awards, and if you are a junior, senior, or graduate student, you can get help connecting your experiences to the best opportunities to help you achieve your goals.
What makes a competitive candidate for scholarship programs?
Again, the answer to this varies by the program you are applying for, but generally speaking, competitive students are energetic and high achieving, with the potential to make significant contributions for the public good. Such students may have some of these assets:
High GPAs;
Service-learning courses or meaningful volunteer experience;
Honors courses (and other rigorous coursework);
Research experience;
Studying abroad (preferably for a full term, not just during a break between semesters);
Leadership and participation in campus and community activities.
But please don't exclude yourself if you don't have all of these on your resume! What committees for different awards are looking for in candidates really does vary, and if you are in your first or second year of college, you can apply for opportunities to build your resume in some of these areas and can actively think about how to get involved in ways that will prepare you for later applications.
What should I do next?
Read the information on the Student Services and Resources page and then fill out the Contact Form for Students to begin working with me. You are also welcome to email me (Dr. Bartlett) at any time at labartlett@fhsu.edu.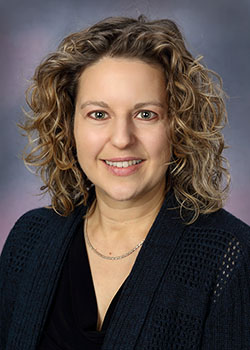 Dr. Lexey Bartlett
    Nationally Competitive Scholarships Advisor
    Associate Professor of English
    Rarick Hall 365
    (785) 628-5817
    labartlett@fhsu.edu