Matthew Clarke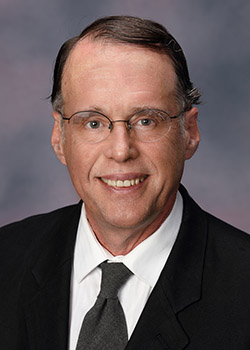 Title: Assistant Professor
Department: Informatics
Emphasis: Digital Media Production and Journalism

Phone: 785-628-5863
Fax: 785-628-4098
Email: mkclarke2@fhsu.edu
Address: 149 Hammond Hall
Fort Hays State University
600 Park Street
Hays, KS 67601
Background:
Matthew Clarke is a seasoned producer and editor of news, documentary, corporate and feature film programs.
His extensive experience includes working as a news assignment editor at WNBC-TV, NBC's New York City affiliate station and producing segments of an Emmy Award-winning New York City public television series, "Getting On!," focused on active older adults. In 1982 Mr. Clarke co-founded PrimaLux Video, a video production company and spent the next thirty years working on news, corporate and promotional videos that took him on assignments across the country and around the world. His client list included some of the nation's top corporations and international broadcasters.
Interactive video is among Mr. Clarke's interests, and his credits include editing and co-producing "Murder at Café Noir," a seminal interactive murder mystery film that enables the movie's audience to control how the plot unfolds.
His awards include an Emmy and ten Telly awards and recognition from national and regional film festivals.
Mr. Clarke began his teaching career in 2003 at Fairleigh Dickinson University in New Jersey, where he created an innovative, experiential-learning corporate video production program where students gain real-world skills by producing videos for paying clients. He has taught at several universities and colleges in New York and New Jersey teaching post-production, cinematography, television studio production, news and feature production and the history of television.
He is an Avid Certified Instructor and has taught Media Composer courses to professional editors and college students in New York City, Washington, DC, Orlando and Philadelphia.
Mr. Clarke earned his Masters of Fine Arts in Television Production at Brooklyn College - City University of New York in 2011. His BA is from Antioch College in Media and Social Strategies
Courses:
INF 140 Introduction to Electronic Media
INF 322 Topics in Informatics: Corporate Video Production
INF 346 Video Production
INF 633 Advanced Video Production
INF 638 Intensive Video Production