Dr. James C. Hyatt
Assistant Professor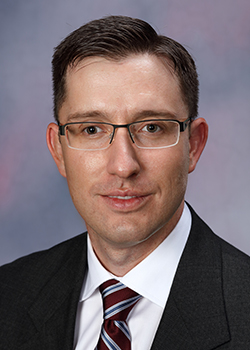 Contact Information:
Office: McCartney Hall 321
Office Phone: (785) 628-4759
E-Mail: jchyatt@fhsu.edu

Degrees:
Ph.D. in Information Systems Management, Walden University-
MLS in Human Resource Management, Fort Hays State University-
B.S in Psychology, Southern Utah University-
Courses Taught:
MGT 101: Introduction to Business
MGT 301: Management Principles
MGT 602: Production and Operations Management
MIS 330: Business Intelligence
Research Activities:
Publications:
Hyatt, J.C., (2016). Mitigating Employee threats to information security by improving employee levels of information security awareness: A multi-factor approach. International Journal of Leadership, Education, and Business Studies.
Hyatt, J. C., (2015). External, internal, and inherent factors affecting end-user security awareness within institutions of higher education. ProQuest Dissertation.

Hyatt, L. L., Hyatt, J. C. & Hyatt, C. B., (2007). Effective Leadership Through Emotional Maturity. Academic Leadership Journal, 5(2). (peer reviewed)