Dr. Kunal Sevak
Dr. Kunal Sevak
Assistant Professor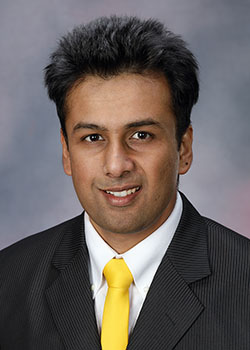 Contact Information:
Office: McCartney Hall 319
Office Phone: (785) 628-5338
E-Mail: kysevak2@fhsu.edu

Degrees:
Ph.D. in Management with interest in Strategic Management- Auburn University, 2016
MBA in Management- Auburn University, 2009
Bachelor of Law with emphasis on Legal Studies- Gujarat University, 2006
Bachelors of Commerce with emphasis of Business Administration- Gujarat University, 2003
Courses Taught:
ENTR 350: Opportunity Recognition & Idea Generation
MGT 301: Management Principles
MGT 650: Business Policy
Research Activities:
Social Entrepreneurship
Strategic Management
Cognition and Opportunity Development in Entrepreneurship
Dr. Kunal is an avid book-lover and movie fan. He enjoys wildlife and trekking adventures. One quote he appreciates, among many favorites, is by George R. R. Martin - "A reader lives a thousand lives before he dies. The man who never reads lives only one".