Dean Kranzler
Instructor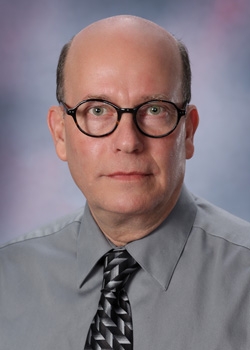 MM, Fort Hays State University, 1983
Percussion, Percussion Ensemble
Office: Malloy Hall 229
Phone: (785) 628-4360
dkranzler@fhsu.edu

After coming to Fort Hays State University in 1983, Dean Kranzler has served as an instructor of music in Percussion Ensemble for 25 years. Kranzler holds a bachelor of music degree in education from Marymount College and a master of music degree in performance from FHSU. He also studied percussion symposium at East Carolina University and the University of Wisconsin. Kranzler also served as an instructor at Bethany College and Marymount College before he came to FHSU.

Kranzler is a member of the Kansas Music Educators Association, the National Association of College Wind and Percussion Instructors and the National Drum Association. He also arranges and schedules clinics at FHSU for district band auditions and conducts percussion sectionals for FHSU Marching Band.