High Plains Music Camp Digital Program 2018
Conductors
Palmer Honor Band (HS)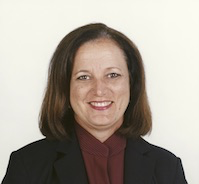 Cynthia Berry recently retired after 40 years of teaching High School Instrumental Music. She served as Director of Bands at Lake Brantley High School, in Altamonte Springs, FL for over 30 years. Prior to teaching at Lake Brantley, Miss Bery taught at Edgewater High School in ORlando, Florida and Poper High School in Sunrise, Florida.  In addition she has taught Orchestra, Jazz, Marching Band, Percussion, Auxiliary, Keyboard and Advanced Placement Theory. Bands under her direction consistently received straight superior ratings at FBNA District and State concert and Marching Performance Assessments. 

Dr. Jeff Jordan serves on the faculty of Fort Hays State University where he conducts the Wind Ensemble and assists with the Tiger Marching band. Prior to arriving at FHSU, he served as the opening Band Director and Music Department Chair for Olympia High School in Orlando, Florida. Dr. Jordan's public school teaching experience includes 16 years at all levels in central Florida and Kansas. Dr. Jordan holds a BA in Music Education from Florida Southern College, a MM in Composition from the University of Kansas and earned his Doctor of Musical Arts degree in Conducting from the University of Missouri-Kansas City Conservatory of Music. Dr. Jordan's recent compositions include Sunstorm and The Adventures of Wynde Ding Wham, both from C. Alan Publications. His original work, and a time, is profiled in the newly released Volume Six of Teaching Music Through Performance in Band from GIA publications.
Concert Band (HS)

Kyle Hopkins is an Associate Professor of Music and Director of Bands at McPherson College. In his short time at McPherson College, the band program has experienced unprecedented growth and success. Kyle holds degrees from the University of Kansas, Washburn University and Kansas State University. Before accepting his position at McPherson College, he was Director of Bands in the McPherson Public Schools for 12 years and before that he taught in Topeka and Shawnee Mission. Kyle is the recipient of McPherson College's 2015 Non-Tenured Faculty Teaching Award. And in 2011, he was voted USD 418's "Teacher of the Year" by its faculty and staff. In addition to being a sought-after clinician and adjudicator, Kyle performs with many groups such as the Wichita Grand Opera, and the Salina Symphony as principal horn. He has performed and/or conducted in 38 states as well as in Austria, the Czech Republic, England, France, Germany, Poland and Switzerland.
Tiger Band (HS)

Johannah Cox has taught for 37 years; 6 of those years with the Salina Public Schools and 31 years with the Lawrence Public School system where she works with instrumental students grades 6-12. She received her BS and MME degrees from Fort Hays State University. Johannah has taught at High Plains Music Camp, Midwestern Music Camp and has been on staff with the Kansas State Lions Band. In 1985, she received the Outstanding Young Band Director's Award presented by the Kansas Bandmasters Association. In 2013, she was named Outstanding Bandmaster by KBA. In 2002, she was named Outstanding Middle Level Band Director of the Northeast District of Kansas Music Educator's Association. She was named Lawrence Public Schools Secondary Teacher of the Year for 2009. Johannah has served as President of the Kansas Bandmaster's Association and is currently serving on the executive board of the John Philip Sousa Kansas Honor Band. She co-directs the Lawrence Youth Symphony, maintains an active clarinet studio and really enjoys following the drum corps scene during the summers.
High School Orchestra

Jonathan Lane has been orchestra director at Shawnee Mission East for 30 years. He has also been active as a professional bass player and private studio teacher in that time. Students from his private studio have gone on to top schools like Julliard, Eastman and Indiana University. Mr. Lane attended Arizona State for Music Education and the University of Michigan for Double Bass Performance. He has published articles in ASTA and the Instrumentalist, and he has also given talks and had student groups perform at The American String Teachers National Convention (ASTA) and the Mid-West Band and Orchestra Clinic in Chicago.
HPMC Singers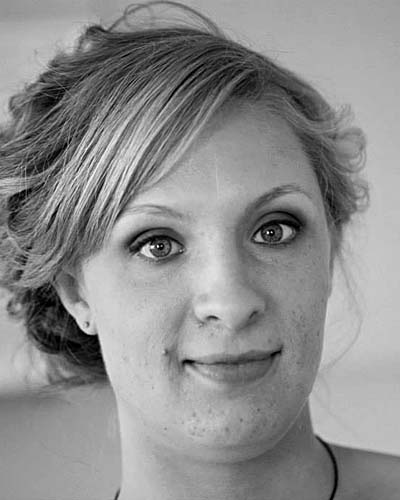 Alexandra Rome is the vocal music teacher for grades 3 -12 in Larned, Kansas. She graduated from Fort Hays State University with a degree in Music Education. 

Honor Jazz Band (HS) 

Brad Dawson is an Assistant Professor of Music at Fort Hays State University where he teaches trumpet, jazz ensembles, jazz improvisation, and jazz history. He is a graduate of FHSU and the University of North Texas, where he was a graduate assistant. Under his direction, FHSU's Jazz Ensemble I has been selected to perform at the Kansas Music Educators Convention every eligible time since 1996. The group has also made numerous appearances at the Wichita Jazz Festival and University of Northern Colorado Jazz Festival. Dawson is very active as a performer. In addition to playing principal trumpet with the Hays Symphony, he performs with several small jazz groups and big bands as well as being a guest soloist for high school groups throughout the state. He has also performed with the Kansas City Symphony and the New Mexico Symphony and has been a guest soloist and adjudicator for the Wichita Jazz Festival.
Silver Jazz Band (HS)

Jonathan Yust teaches 5-12 band and 7-12 vocal music at Stanton County High School. He is married to Susanna, and the have one daughter, Clara. 
Blue Jazz Band (HS)

Victoria Griffitt started teaching in Derby, Kansas in 2005 as the drumline instructor. Now in her 11th year at Derby, she teaches band students in grades 5-8 and directs the Derby North Middle School Jazz Ensemble. In addition to the middle school band, Ms. Griffitt continues to coach the Derby High School drumline and maintains a private percussion studio. Derby Middle School's 8th grade Wind Ensemble and Jazz Ensemble were honored to perform at the 2015 KMEA Convention under her direction. Ms. Griffitt graduated from Fort Hays State University in 1988 with a degree in music education. She attended Wichita State University where she earned a master of educational psychology in 2010. 
Band Specialists
Megan Bailey (Trumpet)

Megan Bailey has a Bachelor of Music degree in Trumpet Performance from DePaul University in Chicago and a Master of Music degree in Trumpet Performance and Literature from the University of Illinois at Urbana-Champaign. She has been awarded a Teaching Fellowship at the University of North Texas in Denton, Texas, and will begin doctoral work in trumpet performance this fall. In addition to her Fellowship duties, she will maintain a studio of 35-45 students at Coppell High School in Coppell, Texas. Megan's particular musical areas of interest include brass chamber and orchestral music. Beyond the practice room, she enjoys baking and spoiling Quinn, her lovable husky and wannabe baking assistant. Megan is an alumna of the High Plains Music Camp and a former student of Brad Dawson.
Devin Blackwood (Bassoon)

Devin Blackwood is a senior Music Education major at Fort Hays State University. His primary instrument is bassoon.
Jimmy Clark (Low Brass)

Jimmy Clark is the low brass professor at Texas A&M University-Commerce. In addition to his teaching responsibilities, Clark serves as the principal trombonist of the Dallas Opera Orchestra and the Dallas Wind Symphony. He performs frequently as Acting Principal Trombone with the Dallas Symphony and the Fort Worth Symphony. Jimmy Clark is a Conn-Selmer artist & endorses Bach Trombones exclusively. While he was a student at North Texas, he was a member of the One O'Clock Lab Band. In 1995 he was selected by his peers as a member of the Alumni All-Star One O'Clock Lab Band.
Brett Dawson (Trombone)

Brett Dawson is in his 17th year as the Director of Bands for Coral Springs High School. Mr. Dawson has taught at all levels of music instruction from elementary to collegiate over the past 24 years. His groups have earned superior ratings at the District and State level for Marching, Jazz, and Concert Band festivals. Mr. Dawson is also an adjunct professor of Trombone at Broward College and performs for Real Life Church and the Absolute Big Band. He holds a BME from the University of North Texas and a MME from the University of Northern Colorado. Mr. Dawson and his wife Anna have three children, Christopher, Hannah, and Jessica.
Renetta Dawson (French Horn)

After completing a Bachelor of Music Education at the University of Kansas, Renetta Dawson began her teaching career in 1989 at Scott City, Kansas. During her 23 years as a music educator she has taught in Osborne, Omaha, Bushton, Ellis, Russell, and now Hays Middle School. In addition to public school teaching, Mrs. Dawson has been a Faculty Member of High Plains Music Camp at Fort Hays State University for 19 years. She also enjoys performing and teaching french horn. Mrs. Dawson maintains a horn studio and performs with the Hays Symphony Orchestra.
Adam DeVault (Saxophone)

Adam DeVault is in his 17th year at Derby High School. He began as the Associate Director of Bands, and for the past 14 years hs served as the Director of Bands. His duties include team teaching the Derby Panther Marching Band and the Concert Band, as well as directing the Wind Ensemble and Jazz Ensemble. For the past eight years he has also taught music theory. A native of Kansas, Mr. DeVault graduated from Fort Hays State University in 1997 with a Bachelor's Degree in Music Education. He attended Wichita State University where he earned a Masters in Music Education with an emphasis in conducting in 2000. 
Katie Glading (Trombone)

Katie Glading recently graduated from Fort Hays State University with degrees in Music Education and Music Performance (trombone). She is the 5-12 band director in Russell, Kansas.
Annie Gnojek (Flute)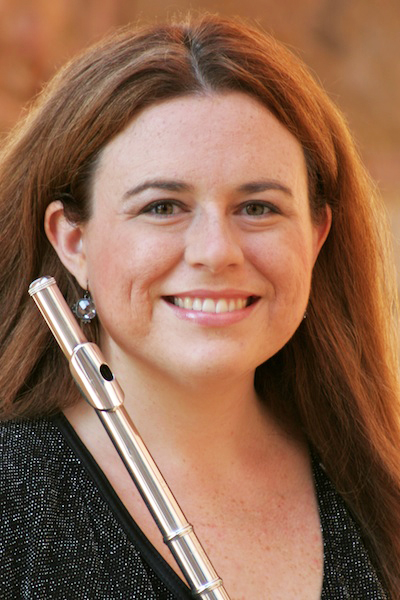 Annie Gnojek is in high demand as a freelance muscician, flute educator, and clinician in the Lawrence and Kansas City areas, where she manages a successful flute studio. In addition to her private teaching, she has presented master classes at several schools includin Oklahoma State University, Fort Hays State University, University of Northern Colorado, University of Wyoming, Sacramento State University, University of Puerto Rico, and and the University of Costa Rica. Apart from her teaching career, Annie is also the flutist in the trio Allegresse. They perform numerous concerts throughout the year both nationally and internationally, including the world premiere performance of two new trios in Birmingham, England in July 2008, and the world premiere of pieces for flute, oboe, piano, and bassoon in Tokyo, Japan in 2015. 
Katie Grose (French Horn)

Katie Grose has been Director of Bands at Jefferson West since 1989. She is a 1988 graduate of The University of Kansas with a Bachelors Degree in Music Education. Under her direction, the band program has seen steady growth. The high school band consistently receives superior ratings at the Regional and State levels. In addition to her teaching duties, Katie is an active performer with the Lawrence Town Band, Cathedral Brass Quintet, and principal French Horn for the Topeka Symphony Orchestra.
 Luke Johnson (Guitar) 
Makenzi Johnson (Clarinet)

Makenzi Johnson is currently teaching private woodwind lessons through her and her husband's private studio, H.O.P.E for Music. In the upcoming school year, she will be the new Garden City High School Instrumental Assistant, where she will be the high school marching band and concert band assistant, and will also be assisting the freshman orchestra. She is an FHSU alumni, where she graduated with Music Education and Music Composition degrees.
Brian Keller (Saxophone)

Brian Keller graduated from FHSU in 2012 with a BM in Saxophone Performance. He has performed as a soloist with the Hays Symphony and the Salina Symphony.
Sylvia Klingbeil (Flute)

Sylvia Klingbeil is a flutist who teaches music at Ross Elementary in Topeka, Kansas.
Kurtis Koch (Percussion)

Kurtis Koch recently retired from teaching band for 38 years, with most of that time spent in the Great Bend USD 428 school system as the middle school-elementary band director. In 2002 he was selected Outstanding Junior High Music Teacher for KMEA Southwest Division, and in 2003, he was chosen as Kansas Outstanding Music Teacher of the Year. He has taught at High Plains Music Camp for 34 years as a percussion specialist. Currently, he is an Associate Faculty member at Barton County Community College in Great Bend teaching percussion.
Dean Kranzler (Percussion)

Dean Kranzler has served as an instructor of music in Percussion Ensemble, Percussion Methods and Studio Percussion at Fort Hays State University for 30 years. Kranzler holds a bachelor of music degree in education from Marymount College and a master of music degree in percussion performance from FHSU. He serves as an adjunct instructor at Bethany, Kansas, Wesleyan and Bethel Colleges. Kranzler is a member of the Kansas Music Educators Association, the National Association of College Wind and Percussion Instructors and the Percussive Arts Society. He also coaches drumlines at Salina Central and Salina South high schools.
Kim Krutz (Bassoon)

Kim Krutz has been a regular substitute and extra Bassoonist and Contrabassoonist with the Kansas City Symphony since 1988.  Kim is a graduate of the University of Kansas (BME, Bassoon minor) and the University of Missouri - Kansas City (MM in Bassoon Performance). For thirteen years she taught as adjunct faculty Bassoon Instructor at Washburn University in Topeka, Kansas, and taught from Fall 2011 to the Spring of 2017 as adjunct faculty Bassoon instructor at Mid America Nazarene University. 
Peter Lillpopp (Low Brass)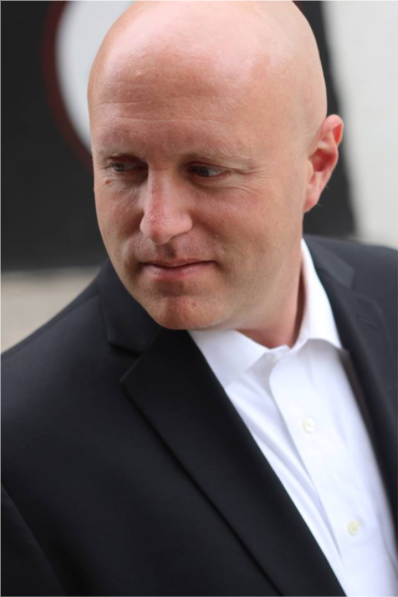 Peter Lillpopp is the Assistant Director of Bands and Assistant Professor of Low Brass at Fort Hays State University. At FHSU he directs the Symphonic Winds, Brass Ensemble, and Tiger Marching Band. He also teaches trombone, euphonium, and tuba. He is a 2018 graduate of the University of Colorado Boulder where he earned the Doctor of Musical Arts Degree in Wind Conducting and Pedagogy. 
Grant Mathews (Percussion)
Lane Moe (Trumpet)
Lane Moe is a senior at Fort Hays State University majoring in Music Performance. 
Steve Novotny (Tuba)

Steve Novotny currently teaches music at Skyline Schools in Pratt, Kansas. He is an active performer in the region and is principal tubist of the Hutchinson Symphony. Steve is owner of Old School Music, a music repair business. He attended Fort Hays State University receiving his bachelors degree in music education and University of Denver receiving his masters in tuba performance.
Judith Ofcarcik (Piano/Theory)

Dr. Judith Ofcarcik teaches Music Theory at FHSU. She has a PhD in Music Theory from Florida State University and a Master's degree in Organ Performance from Indiana University. Her interests within music theory include Beethoven's late variation movements, music and meaning, text/music relationships, and musical form.
Kevin Pham (Percussion)

Kevin Pham graduated from Fort Hays State University in the Spring of 2015 with degrees in Secondary Education and Music Education, and now serves as director of bands for USD 270 in Plainville, Kansas.
Kristin Pisano (Clarinet)

Dr. Kristin Pisano serves as Associate Professor of Music in the FHSU Department of Music and Theatre. Additionally, she serves as the director of the Hays Symphony Orchestra Young Artist Competition. She is the principal clarinetist on the Wichita Grand Opera orchestra, a position she has held since the company began in 2002. In this capacity, she performed concerts with world-renowned tenor stars Placido Domingo and the late, Luciano Pavarotti. This season, the Wichita Grand Opera will stage Turandot, Don Carlo, and The Grand Duchess. She holds a Master of Music and Doctor of Musical Arts degrees in Clarinet Performance from the University of Miami, and a Bachelor's degree from the University of New Hampshire. Her past teaching experiences include East Tennessee State University and the University of Miami.
Steven Rathert (Euphonium)

Steven Rathert is a low brass instructor with his main instrument being euphonium. He graduated from FHSU in 2015 with a bachelor's degree in music and education. He currently is the director of bands at Osage City School district where he teaches 5th-12th grade instrumental music. He loves to start his day with a warm cup of coffee and an NPR tiny desk concert!
Michael Ritzel (Oboe)

Michael Ritzel is a May 2015 graduate of Fort Hays State University receiving a Bachelor of Arts in Music and a Bachelor of Science in Education. The upcoming fall semester of 2015 he will begin his first year of teaching in Good Shepherd K-8 Catholic School, Shawnee, Kansas. His teaching responsibilities include PreK-8th grade general music, band, chorus, and musical theatre productions. Michael Ritzel is serving as a double reed and oboe instructor for High Plains Music Camp.
Matt Rome (Clarinet)

Matt Rome is a clarinetist, saxophonist, composer and arranger, and is currently Director of Bands at Hays High School in Hays, Kansas. Matthew graduated Cum Laude from Fort Hays State University with degrees in Music and Secondary Education in 2015. In addition to his teaching duties, he maintains a private woodwind studio, is currently serving in the Northwest District of KMEA as the high school jazz chairperson, and is second clarinet for the Hays Symphony Orchestra. 
Hillary Shepard (Flute)

Hillary Shepard has served as instructor of Flute at FHSU since 2009. She holds a B.A. in Music from The University of Houston and a M.M. in Flute Performance from Temple University. In 2009 she was a winner of the Wisconsin Flute Festival Masterclass Competition with Grammy Award winner Rhonda Larson. An advocate of new music, Hilary recently premiered a new flute work at the 2014 Kentucky Flute Festival, where she also served as an adjudicator for the Young Artist Competition. She is ever indebted to he former flute teachers David Cramer (Philadelphia Orchestra), Cynthia Meyers (Boston Symphony), John Thorne (Houston Symphony), and Claire Johnson (Southern Methodist University).
Cameron Shoemaker (Percussion)
Gerald Spaits (Jazz Bass)

Gerald Spaits a native of Kansas City, is one of the foremost jazz bass players in the Kansas City Area. Gerald is currently on staff at The University of Missouri Kansas City, as the instructor for Jazz Bass under Bobby Watson. He has performed with Kansas City jazz legends Jay McShann, Marilyn Maye, and Claude Williams and national recording artists Herb Ellis, Woody Herman Orchestra, Red Holloway, Kevin Mahogany, and Karrin Allyson, among others. Gerald debuted his own self-produced CD Three Sides in 2000, and has since produced three additional CD's on the Passit Label: Never Let Me Go, Time to Go, with the Russ Long Trio, and The Westport Art Ensemble.
Craig Treinen (Saxophone)
Lane Weaver (Trombone)

Dr. Lane Weaver is the Director of Athletic Bands and Assistant Director of Bands at Utah State University where he directs the Aggie Marching Band, the Basketball Pep Band, and the Trombone Choir. He also teaches low brass lessons. He has traveled with athletic bands to some of the greatest collegiate football and basketball venues in the SEC, Big 12, Big Ten, Big East, and the former PAC-10. International concert performances as a conductor and trombone soloist include Australia (Sydney Opera House), New Zealand, Sweden, Norway, Denmark, England, Ireland, and Canada. Prior to his appointment at USU, Dr. Weaver served as Director of Athletic Bands at Fort Hays State University and Assistant Band Director at the University of Notre Dame. Originally from Idaho, Dr. Weaver holds a Bachelor of Music degree in music education from Utah State University, a Masters of Music in trombone performance from the University of Notre Dame, and a Doctor of Musical Arts degree in wind conducting from the University of Kentucky.
Roger Wilder (Jazz Piano)

Roger Wilder was born and raised in Rochester, N.Y. After receiving a Bachelor of Music from University of Miami in 1986, he continued to record and perform in South Florida, then New York. He and his family settled in Kansas City in 2000. His debut CD "Stretch" came out in 2013. Wilder has performed with most of the great jazz artists in Kansas City as well as with the Kansas City Symphony. Mr. Wilder is an adjunct jazz professor at the University of Missouri in Kansas City, and for 10 years he has hosted his own Jazz Radio Show as "The Jazz Geek" on 90.1 FM KKFI (www.kkfi.org) Fridays from 1 to 3 p.m.
Ben William (oboe)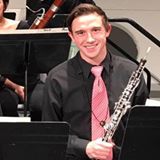 Ben Williams (Oboe) 
Orchestra Specialists
Martha Barnhill (Cello)
Andrew Book (String Bass)
Benjamin Cline (Cello)
Benjamin Cline is FHSU's Assistant Professor of Cello and Bass, Director of Orchestras, and Music Department Chair. Previously, he was the Visiting Professor of Cello at the University of Northern Colorado. Mr. Cline is accomplished in both solo and orchestral roles, and has held several titled positions in orchestras in Colorado and California. He has performed both nationally and internationally in a variety of venues. In addition to his performance activities, Mr. Cline is an active teacher. He has many years of experience teaching both privately and in the public school classroom, having taught at all levels from kindergarten through graduate school. He has served as an adjudicator in numerous festivals, all-state orchestras, and given master classes around the country. Mr. Cline earned his bachelors and masters degrees from the University of Northern Colorado, where he studied with Jim Fittz, and later studied with Alan Harris at the Cleveland Institute of Music.
Joan Crull (Viola)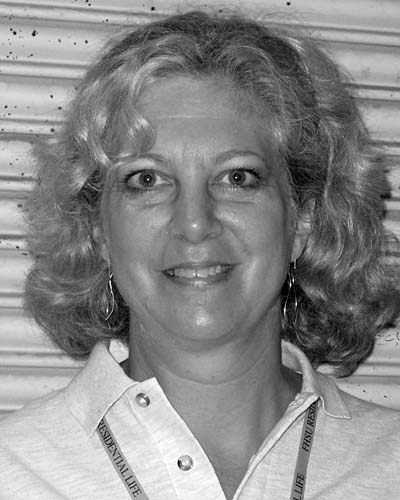 Joan Crull's teaching experience has spanned 38 years, 5 states, thousands of students, and subjects as diverse as orchestra, general music, choir, and 1st grade classroom. She holds a B.A. from Dordt College, and has done graduate work at the University of Southern California, St. Thomas University, University of North Dakota, and the University of South Dakota. Currently she teaches Orchestra at Hays High, Hays Middle School, and is the general music teacher at O'Loughlin Elementary. She has served on the KASTA board and is currently KMEA NW District orchestra chair. Joan is married to Terry and has four grown children. Her motto is a quote from Yeats: "Teaching is not a filling of the pail, but a lighting of the fire."
Manda Deegan (Viola/Celtic Strings)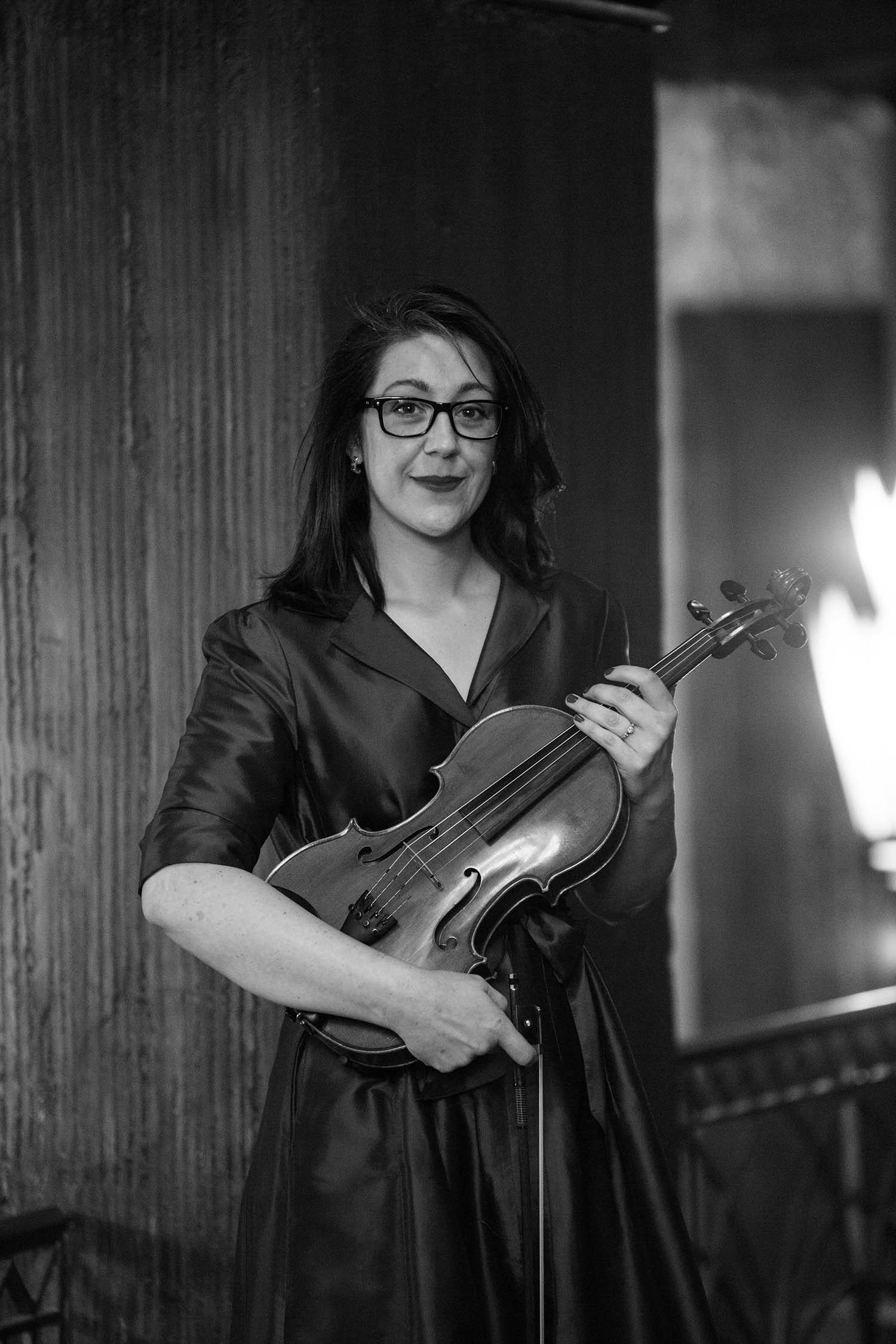 Manda Deegan is a violin and viola instructor and musician in Salina, Kansas. A graduate of The University of Denver, Deegan spent a decade traveling and teaching lessons in locations from Korea to Kentucky during her husband's army career. She settled in Salina with her husband, Paul and son, Jaimisen in 2007 and has since played Principal 2nd Violin with The Salina Symphony, Principal 2nd Violin with The Lindsborg Bethany Oratorio Society and Messiah Festival Orchestra, and both violin and viola with The Hays Symphony, The Lawrence Community Orchestra, and The Hutchinson Symphony. Deegan currently has a private studio of 50 violin and viola students, is on the summer music faculty for High Plains Music Camp and Midwestern Music Camp adjudicates all over the region, and is an officer of The Salina Symphony Guild.
Sarah Dorian (Cello)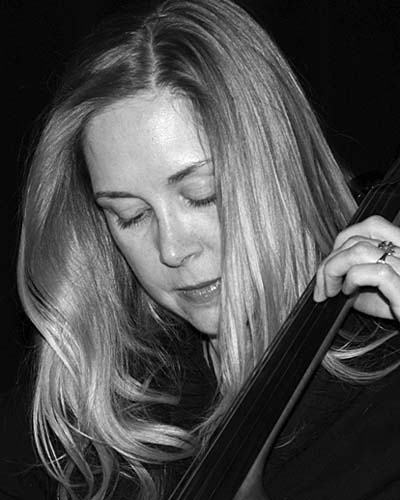 Sarah Dorian holds a Bachelor of Music degree in Cello Performance from Vanderbilt University, a Master's of Music degree in Cello Performance and Literature from the University of Notre Dame, and recently finished a Master's in Education through Fort Hays State University (May 2011). While residing in Indiana, Sarah created orchestra programs at St. Joseph's High School (South Bend, IN), Culver Military Academy (Culver, IN), and West Sound Academy (Seattle, WA) while also maintaining a large private studio. Currently, Sarah is the Orchestra Director for the Spring Hill School District in the Kansas City area.
Michael Harbaugh (Viola)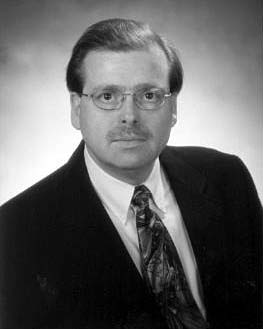 Michael Harbaugh is an instructor of Orchestra at the Beloit Jr.-Sr. High School and Orchestra and Instrumental Music at the Beloit Elementary School since 1977. Mr. Harbaugh has taught for 37 years in the Beloit Public Schools. Mr. Harbaugh is also the conductor of the Beloit Community Orchestra, an organization he helped estabnlish in 1980. Mr. Harbaugh has served on the executive board of the kansas chapter of the American String Teacher's Association since 1992, Western Kansas Orchestra Festival Association, an active member of the board and staging director of the Beloit Community Concert Association. Mr. Harbuagh serves as Manager of the KSHSAA State Music Festival for Large Groups in Beloit. MR. Harbaugh and hsi wife, DeeAnn, have two children, Alex and Alison. 
Nathan Mark (Violin)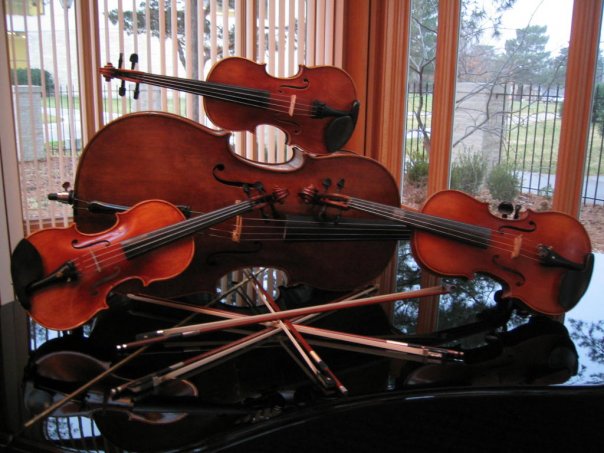 Michelle New (Violin)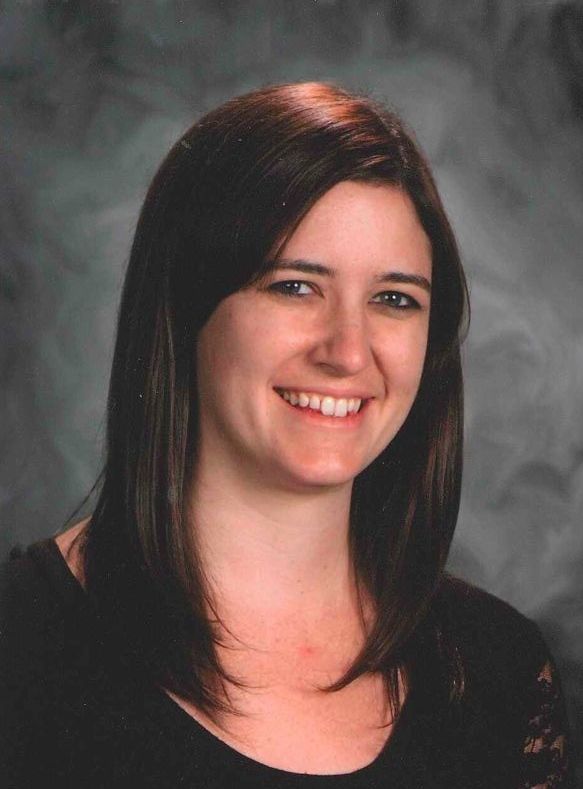 Michelle New is a graduate of FHSU and has been a part of High Plains Music Camp since 2004. She has taught orchestra in Kansas and Texas for the past 10 years, and currently teaches orchestr at McKinney Boyd High School in McKinney, TX. She also enjoys playing fiddle in the Dallas area string band called The Bodarks. When she doesn't have a fiddle in her hand, New keeps busy at home with her husband and two adorable sons, James and Connor. 
Vocal/Musical Theatre Specialists
Ivalah Allen (Voice)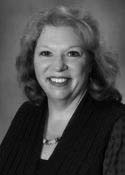 Dr. Ivalah Allen , soprano, has performed as soloist on the opera, recital, symphonic, and oratorio stage throughout the midwest and around the world, including performances in China, Costa Rica, and South Africa.  
Allen is also an active vocal clinician, vocal studio and classroom instructor, conductor, and opera and music theatre director. Since 2011, she is the director of the High Plains Music Camp at Fort Hays State University. Allen has been very dedicated to the National Association of Teachers of Singing (NATS) for many years, including her service as the Kansas NATS Governor for six years and is currently serving as the Auditions Chair for the West Central NATS Region. Additionally, Dr. Allen researches and performs Native American songs, including arrangements of traditional Native American songs by Thurleau Lieurance. She holds Bachelor of Music Education and Master of Music (Vocal Performance from Wichita State University and a Doctorate of Musical Arts (Vocal Performance)from University of Missouri-Kansas City. Some of her oratorio/symphonic appearances include The Creation (Haydn), Gloria (Poulenc), Great C Minor Mass (Mozart), Magnificat (J. S. Bach), St. Matthew Passion (J. S. Bach), Symphony No. 9 (Beethoven), Te Deum (Dvorak), Messiah (Händel), Lord Nelson Mass (F. J. Haydn), Elijah (Mendelssohn), Requiems by Brahms, Chilcott, Fauré, Mozart, and Rutter, Exsultate, jubilate (Mozart), Carmina Burana (Orff), and Knoxville: Summer of 1915 (Barber). 
Terry Crull (Voice/Musical Theatre)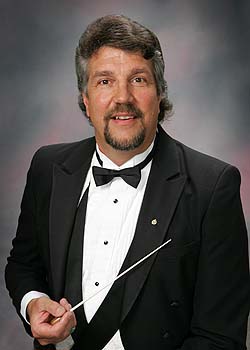 Dr. Terry Crull is the Director of Choral Activities at Fort Hays State University. His responsibilities include conducting Fort Hays Singers, Concert Choir, Women's Chorale, and Music Director of the Fall Musical. He also conducts the Hays Community Choir, supervises the Collegian Chorale, and teaches various choral courses. Dr. Crull has degrees in choral music, music education, and voice from Dordt College (B.A.), the University of South Dakota (M.M.), and the University of Northern Colorado (D.A.). His 33-year career in music education has included Ontario Christian School in Ontario, California , Unity Christian High School in Orange City, Iowa , Dakota Wesleyan University, and the University of Northern Colorado. Crull has served as conductor and/or singer with numerous school, church and community choirs, and has led group tours to Canada, China (twice), Italy, Taiwan, and many regional and national tours within the United States.
Pam Steinle (Piano)

Pamela Steinle, MD, is a general surgeon who has spent most of her career in rural Kansas. She started piano lessons while in 3rd grade and began accompanying for school and church activities while in Jr. High School. She holds a degree in chemistry and biology from Tabor College where she also studied piano and organ, and worked as an accompanist. While in medical school she performed for the University of Kansas "Art in Medicine" concert and served as church organist and pianist. She continues to perform for community events and serve as church pianist and organist. She has performed with "The Pride of the Prairie Orchestra" and was named the Kansas Federated Music Club Musician of 2018. 
Pam McGowne (Piano)

Pam McGowne has served as full-time staff accompanist at FHSU since 2004. She received her bachelor's degree in piano performance from FHSU in 1976. McGowne served as an accompanist for the Big Apple Choral Festival at Carnegie Hall in New York City in 1987 and 1991, was an accompanist for Sir David Wilcox in Lincoln Center for the Big Apple Choral Festival in New York City in 1989, has accompanied choirs at the Worlds of Fun Choral Festival every May, was an accompanist for the Kansas Ambassadors of Music European Tour in 1993 and 1998, and has been a private piano instructor since 1969.
Joe Perniciaro (Voice)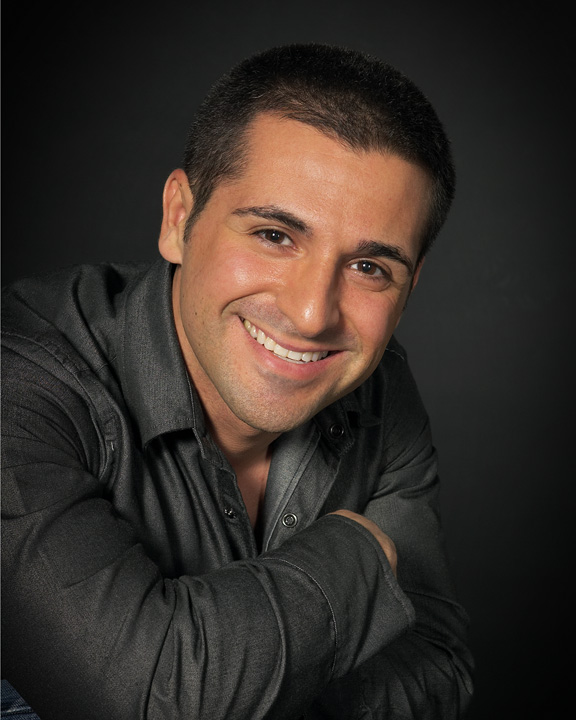 Dr. Perniciaro is Associate Professor of Voice and Director of Opera at Fort Hays State University. 

 Tomme Lynn Williams (Music Theatre)

Tomme Lynn Williams was born and raised in Hays, Kansas, and graduated from Fort Hays State University in 1974 with a BA in Speech/Theatre. She returned to FHSU in 1991 to receive a MS degree in Communication/Theatre and teach theatre classes, design costumes and direct the fall musicals. Ms. Williams moved to New York City in 2001 where she worked at the city's largest costume retailer, New York Costumes, and at Lincoln Center for the New York City Opera and the New York City Ballet, both in residence in the David H. Koch Theatre. Ms. Williams returned to FHSU in 2011 and now is interim theatre director for the Department of Music and Theatre.
Counseling Staff
Head Male Counselor - Mike Yust

Mike Yust has a college background in vocal music performance and jazz trombone. He works in the IT industry.
Co-Head Female Counselor - Emily Mattheyer

Emily Mattheyer graduated from FHSU in 2015 with a BA in Music and a Minor in Leadership Studies. She recently took on a new job as the St. Mary's Church secretary in Ellis and in her free time teaches beginner piano lessons and sings with the group "Crossroads" from Hays. She began her love for this camp by attending as a camper before joining the staff. This is her third year as Co-Head Women's counselor here at HPMC.
Co-Head Femail Counselor - Spring Trail

Spring Trail is enjoying her second year as Co-Head Women's counselor here at HPMC. She has been associated with the camp in various roles for the last 22 years. Ms Trail has taught music for 20 years. She loves sharing her joy and passion for music.
Female Counselors
Laura Backus

Laura Backus has been a counselor at High Plains Music Camp for about 15 years. She enjoys spending time with her husband and her step-daughter.
Erin Bundy

Erin Bundy, originally from Chapman, Kansas, graduated Cum Laude in Spring 2015 from FHSU with a Bachelor's in Music Education. She will begin teaching K-6 Music at Anthony Elementary School in Anthony, Kansas. She is a member of the music fraternity, Sigma Alpha Iota, National Association of Music Education, and American Orff-Schulwerk Association. She has also been an active member of the Abilene Municipal Band 
for 6 years.
Ciara Calhoon 
Amy France

Amy France is a first-year counselor at High Plains Music Camp. She attended HPMC for 13 years as a camper. She and her husband have five children and are farmer/ranchers from western Kansas.
Stephanie Gehring
Cheyenne Rowe
Aislinn Walters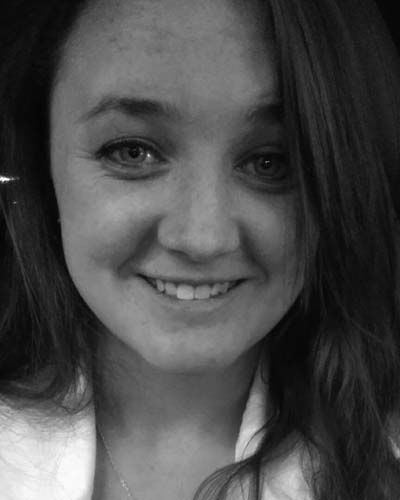 Aislinn Walters is a Music Education and Saxophone Performance major at Fort Hays State University. She participates in many University ensembles, including Jazz Ensemble, Symphonic Winds, Wind Ensemble, Pep Band and Marching Band. She holds a section leader position in many of these groups, and was awarded the music department's 2015 Freshman of the Year. Born in Hays, Kansas, she graduated Hays High School in 2014. She is a three time All-State musician, as well having been a 2014 Army All-American Marching Band member. She attended High Plains Music Camp for five summers until she was no longer eligible.
Amelia Yust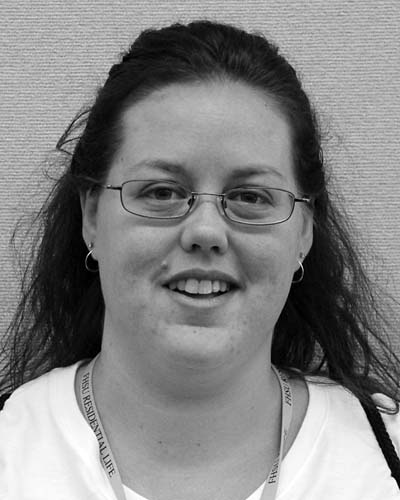 Amelia Yust has been both a camper and counselor at High Plains Music Camp. She plays piano and flute.
Male Counselors
Max Befort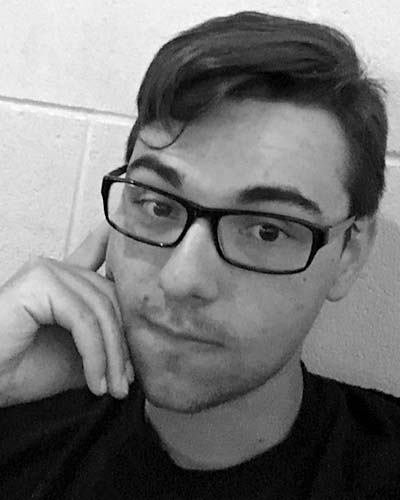 Max Befort is currently a sophomore and a double major in Music Education and Music Composition and a member of NAfMe at FHSU. He is the assistant director of Full Chord Press under the direction of Johnny Matlock and is a new student and family orientation leader at FHSU.
Adam Flax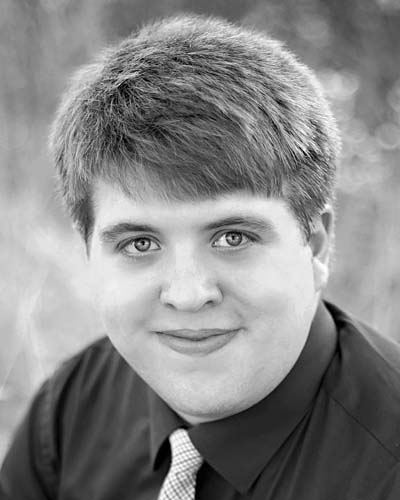 Adam Flax is a junior majoring in Music Education (vocal) at Fort Hays State University.
Josh Hermes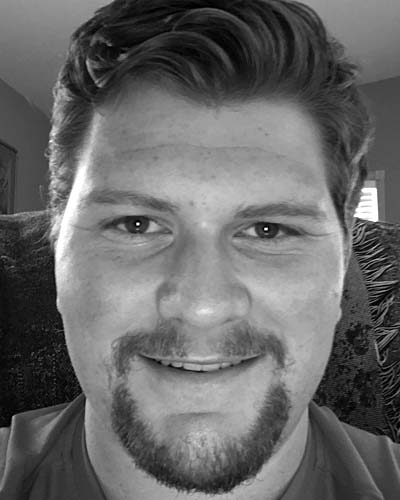 Josh Hermes is a music education major at Fort Hays State University. He loves to play trombone and has been playing since 5th grade. He enjoys spending time with his friends and playing in many fun ensembles at FHSU. After attending high school in Hutchinson, Kansas, he attended Hutchinson Community College for two years before transferring to FHSU as a junior. He hopes to complete his bachelor's degree and seek a Master's related to music.
Hector Hernandez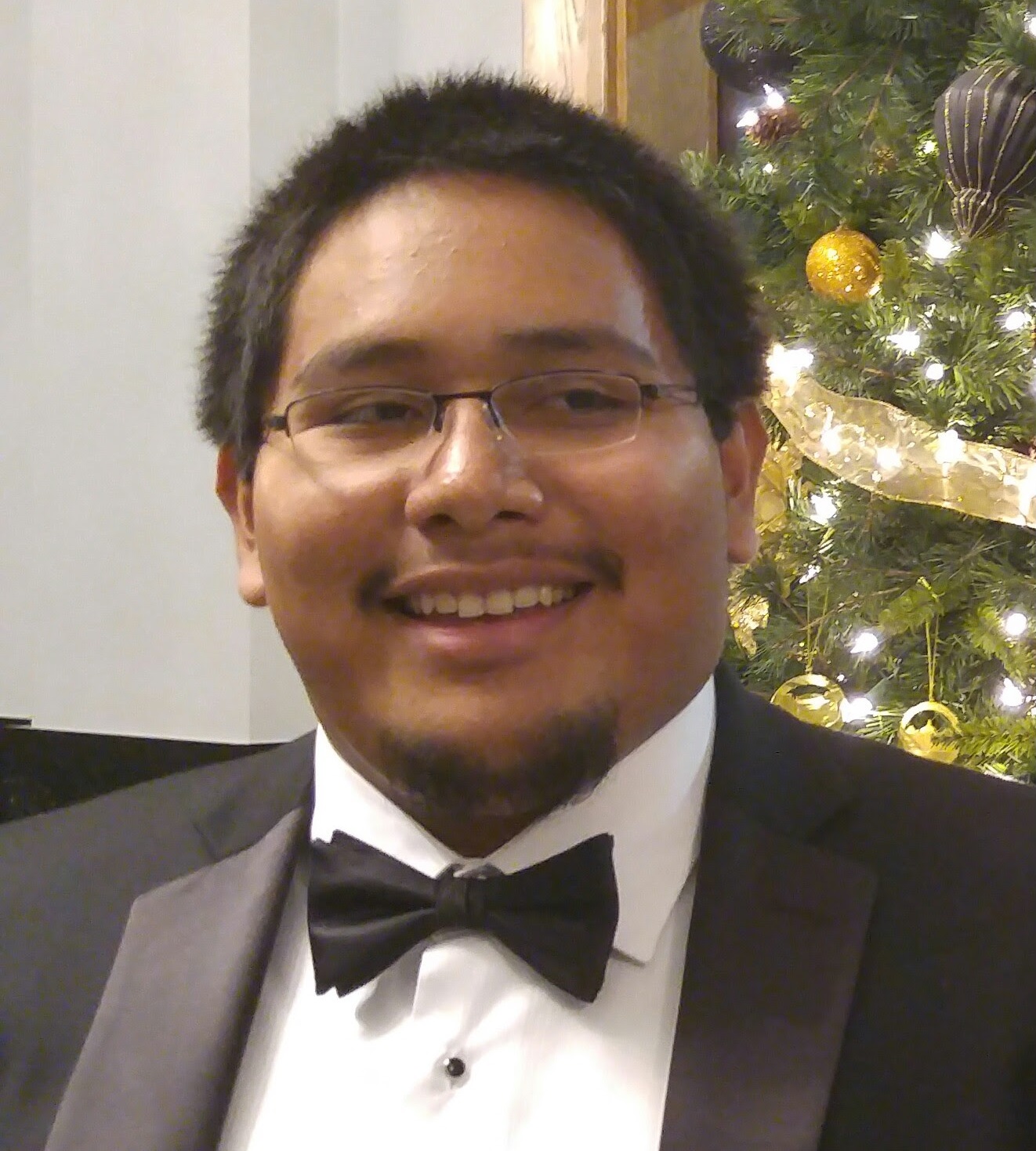 Hector Hernandez is a trombonist majoring in Music Education at Fort Hays State University.
Jacob Long
T J Rathbun
Nick Schumacher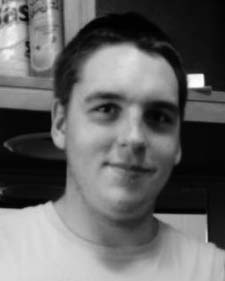 Nick Schumacher is a junior Music Education major at FHSU. His primary instrument is euphonium.
Interns
Sarah Doyle 
Madison Duran 
Rhiannon Mullins
Hayden Sillmon 
Administrative Staff
Angie Sundell (Camp Nurse/Violin)

Angie Sundell is the High Plains Music Camp nurse . She also plays the violin.
Cameron Shoemaker (Equipment/Recording)
Elizabeth Weaver (Program Assistant)

Elizabeth Weaver holds a degree in Early Childhood Education with an emphasis in Music from Utah State University and has performed as a vocalist throughout her life. She sings in various family musical ensembles and has served on church music ministry teams in Indiana, Kentucky, and Kansas. Elizabeth is the Children's Pastor at CrossPoint Hays and is a substitute teacher with the Hays school district. This is her fourth year on staff with High Plains Music Camp.