Dr. Josephine Squires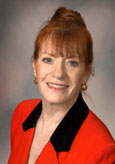 Contact
  Rarick 313
  785 628 5394
  jsquires@fhsu.edu 
About Josephine
     Dr. Squires is the person to speak with if you are interested in expanding your university and career-related experiences to an international level. Aside from her academic qualifications, Dr. Squires brings to the profession the richness of her international experiences. She was born and raised in England, where she received her education through the secondary level. She spent two years studying and working in Paris before moving to Mexico City where she lived for well over a decade. While in Mexico City, Dr. Squires worked for a consulting firm as Coordinator of International Events. She served as a liaison between the company and its corporate and governmental clients.
     After leaving Mexico City, Dr. Squires relocated to the U.S. She earned her Bachelor of Arts in Psychology at St. Mary's University, graduating Summa Cum Laude. She completed her Ph.D. in Political Science (emphasis in International Relations) from the University of Colorado Boulder.

     Dr. Squires joined the FHSU Political Science Department in 1995. She has published several articles and is presently working on a book. She regularly presents papers at prestigious international conferences. Aside from her long-term living experiences in other countries, Dr. Squires has traveled widely in Western and Eastern Europe, Central and South America, and the Middle East. She speaks Spanish with near native fluency and is conversational in French and German. She has brokered several exchange agreements between FHSU and foreign universities.
Education
Ph.D. University of Colorado
M.A. University of Colorado
B.A. St. Mary's University
Courses
Intro to International Relations
Comparative Politics
Problems and Issues in World Politics
American Foreign Policy
Multiculturalism
International Law
International Political Economy
Scholarship
Ethnic Conflict
Ethnic, Nationalist and Religious Roots of Terrorism