Grants and Scholarships
There are many financial opportunities for students at Fort Hays State University. Explore possibilities in your area or nationally. Contact the Financial Assistance, FHSU Online, or College of Education for more information.
TEACH Grant - Fort Hays State University Financial Assistance
Rural Opportunity Zone - Kansas Department of Commerce
Military Student Services/Troops to Teachers - FHSU Online
Student Loan Forgiveness - United States Department of Education
KSDE Scholarships/Grants - Kansas Board of Regents
FHSU Online Student Scholarship
Northwest Kansas Learn and Live Scholarship
Employment Opportunities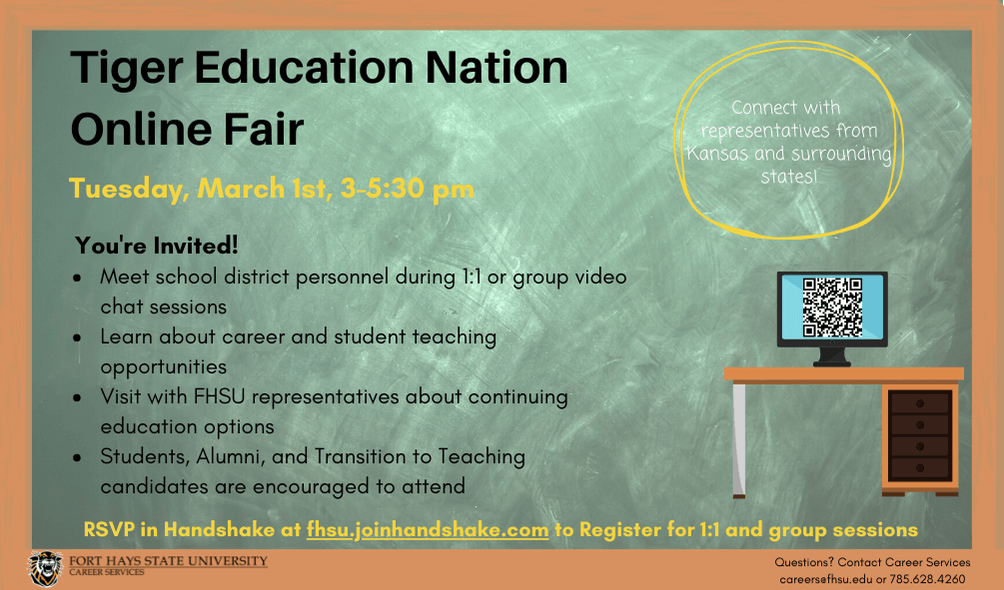 FHSU Licensure Office maintains a database of interested, qualified T2T candidates that have sent transcripts to our office for evaluation.  As school districts contact our office looking for qualified candidates to hire, we will share out their job information to the candidates in our database.  Candidates should contact our office if they are no longer interested in the program or in receiving these notifications – kschuckm@fhsu.edu.