Majors and Graduate Programs Fair
Find Your Major
Thursday, September 26, 2024
11:00 AM to 3:00 PM
Second Floor, Memorial Union

The annual Majors and Graduate Programs Fair provides current students with valuable information about educational opportunities offered at FHSU. Faculty, staff and students from all academic areas and a variety of support services will share information to aid you in developing and assessing your educational plan.
Check-in by showing your CORQ app ID to a volunteer for them to scan, on the second floor directly above Starbucks. After checking-in, you will enter the Ballroom to begin your educational experience.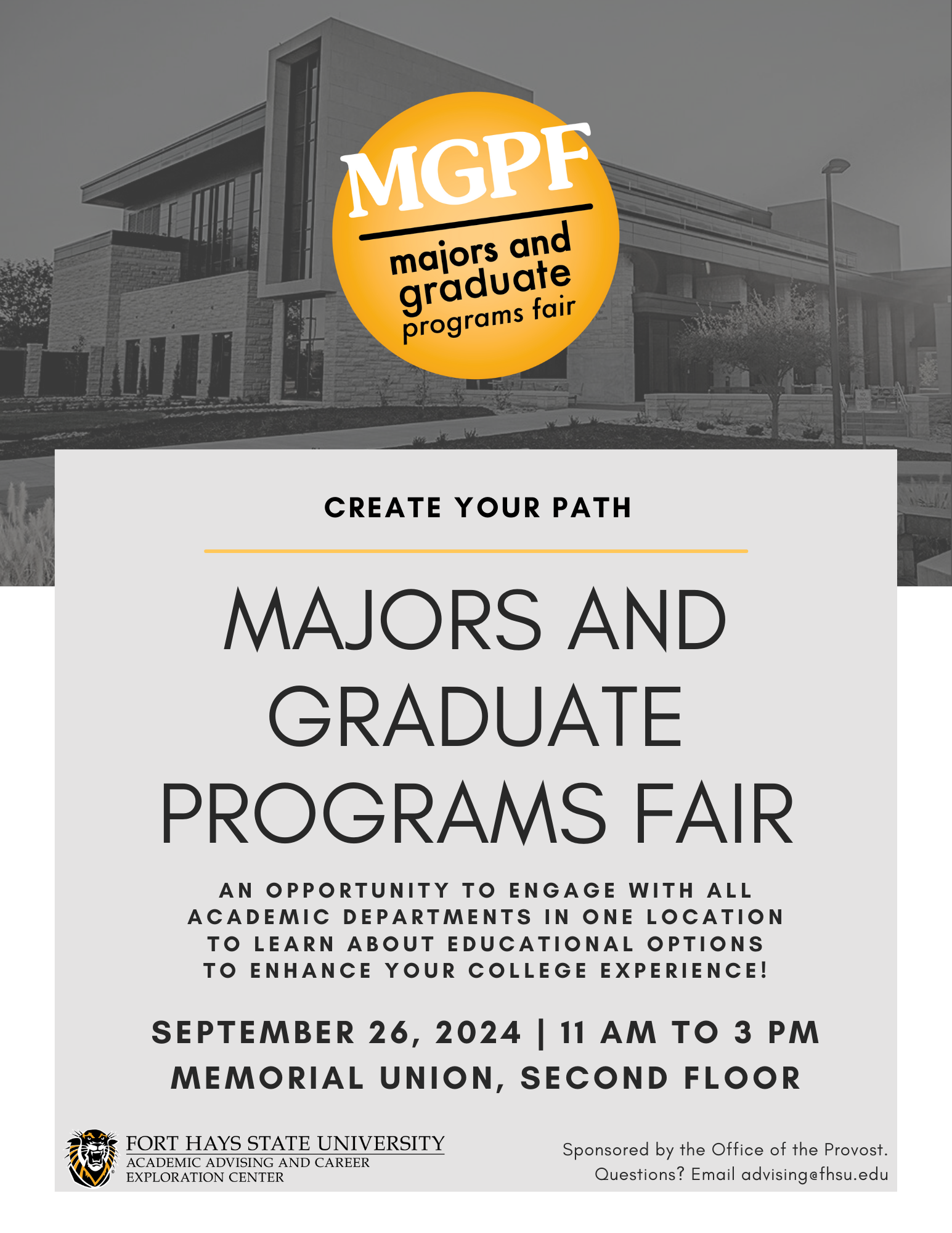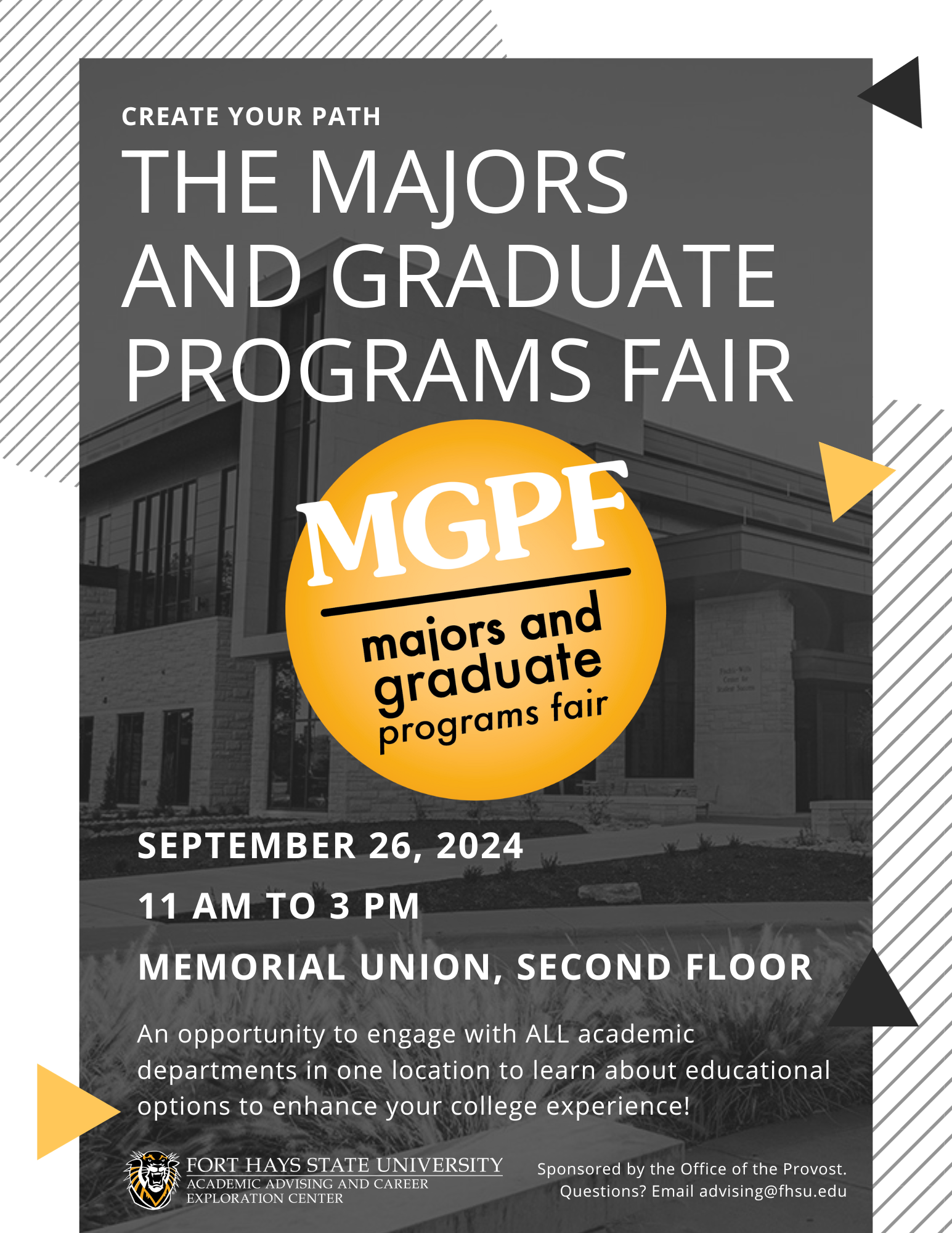 Fall 2021 Majors and Graduate Programs Fair Student Evaluation Results
Questions? Contact the AACE Center at 785-628-5577 or advising@fhsu.edu.
Sponsored by: Academic Advising and Career Exploration Center and Office of the Provost