Communication Testimonials
Seth Kastle (2005)
Co-Manager
Walmart
Wichita, KS
As co-manager at Walmart, I have responsibility for the entire facility and management team. My facility currently averages between $80 and $100 million in sales a year, and has just under 400 employees. A great deal of my daily activities include planning to complete projects such as seasonal changeovers, merchandising or aligning sales and wage percentages. Walmart is also an evolving company, so managing and executing change is also a big part of what I do. Having the opportunity to work with kids through the KYLA and KYLC activities that I participated in not only gave me deeper appreciation for the importance of youth leadership, but also introduced me to the different approaches one has to take when faced with a different audience. Working with high school and middle school kids showed me that I would have to take different approaches to varied audiences that I would encounter in my career. It's a skill that I am still developing today. The strategic planning skills I learned in my program at Fort Hays have been invaluable to me.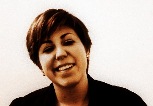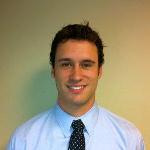 Bryce Augustine (2009)
Product Support Specialist
Garmin International
Gardner, Kan.
As a Tech Support person, I answer phone calls and help solve GPS problems of the customers, assist customers with map updates and guide potential customers to find a system that correlates with their needs and wants. While a student at Fort Hays State University, I worked at Wal*Mart and had my internship there. That position offered me good representation of the working world and experience in balancing several different aspects of life. In my job at Garmin, I promote team work and self confidence when training new agents, as well as expressing the importance of good communication skills. I have adopted a situational leadership training method as each person learns at a different pace. My academic experiences at FHSU prepared me well for this position.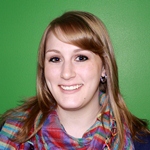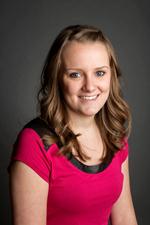 Lindsey Mong (2012)
Administrative Assistant
Hays, KS
As an administrative assistant at a local general dentistry office I am responsible for daily patient relations including face to face interactions, phone communications, scheduling, and insurance efforts. I work to make the administrative side of a dental visit as smooth and easy as possible for patients while managing a busy schedule and workload for multiple dentists, dental assistants and hygienists. FHSU's course load and knowledgeable faculty afforded me the valuable education and experiences I needed to thrive in a fast-paced work environment. I was able to develop my skills in multiple communication areas including: public relations, marketing, communication software and journalism. Meanwhile, my elective courses established a well-rounded general education and fulfilled my personal interests.