Graduates Out in the World
Autaum Poley (2019)
Nebraska Department of Health and Human Services
Child and Family Services Specialist
"The best part about the Fort Hays State Criminal Justice program is the professor to student ratio; and the willingness of the professors to help. They are honest, experienced, and empowering. The professors are constantly encouraging you to improve, and challenge you to be the best student you can be. There is no doubt in my mind that because of this department, I will succeed in my chosen career path. I transferred to the department as a junior in college and it was hands-down the best decision I have ever made. I am honored to have been a part of such a wonderful department; where the faculty and class mates work together as a team." 


Mackenzie Orchard (B.A. 2016, M.P.S. 2018)
University of Nebraska College Law
Lincoln, Nebraska
The Department of Criminal Justice fosters a supportive and knowledgeable environment in which students can thrive academically and personally. My professors went above and beyond to invest in my education and professional development. I believe the mentorship, assistance, and opportunities available to me because of the Criminal Justice Department have given me an advantage in law school and in my future career.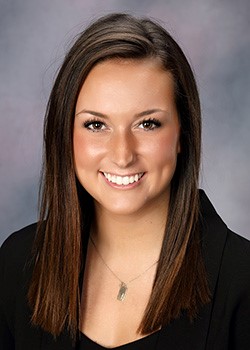 Ashley Lockwood (2018)
Fort Hays State University
Hays, KS

My minor in Criminal Justice allowed me to tailor my Psychology degree to fit my personal interests! The department provided me with multiple opportunities for research collaboration. While completing courses, I conducted studies with college students, law enforcement officers, and correctional staff. The information I gained while participating in courses and research helped shape my career interests. Professional relationships I built while participating in research in the department made my thesis idea possible — I got approved to survey incarcerated youth on their experience with mental health! 

Katie Powell (2013)
Central Kansas Community Corrections
Great Bend, KS
I direct case management efforts and programming toward the areas of moderate to high risk, as identified in the Level of Service Inventory. Current case management strategies are supported by the principles of Evidence Based Practice to maximize offender success and public safety. These efforts include, but are not limited to, extensive drug testing, cognitive-behavioral interactions and groups, substance abuse treatment and acting as resource brokers for assistance within the community and statewide services.
I chose FHSU for my education because it was affordable, and close to home. Also, a few FHSU students from my hometown had participated in the Justice Studies program and had highly recommended it. FHSU allowed me to get an education that was affordable and steered me into the right direction of success. I was able to participate in an internship that prepared me for the career I was interested in, and helped provide references for my current job. The classes were a great foundation of information that built me up for the interactions with the court systems I have on a daily basis.
My fondest memories overall included working with the Justice Studies professors and staff, and participating in the Defensive Tactics Events throughout the years (I participated in the Defensive Tactics Club because I was interested in learning proper techniques in defending myself, in everyday life and for future potential of threat in my career.) FHSU will always have a lasting impression on me, and I am proud to be a TIGER!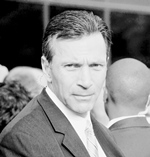 Lyle  Hammerschmidt (2010)
Deputy Sheriff
Rush County Sheriff's Department
La Crosse, KS
Working for a three-man department, I'm a patrolman and investigator. I handle all of my own interviews. I complete a case from the initial call to disposition. I like that I get to handle everything to find out what part of police work I enjoy the most.
At FHSU, I was very involved in Defensive Tactics Club, where I learned control tactics, self-defense, take-downs and handcuffing. When I went to the Police Academy, I had already seen and done all the tactics while in the club.

Michaela Krueger (2011)
Asset Protection Manager
Cabela's
Wichita, KS
In loss prevention, the main goal is to protect a company's assets, whether they're the fixtures, merchandise, associates or customers. I find my career very rewarding.
In addition to learning all about criminal justice, my education at FHSU taught me things I couldn't learn in books. The students and faculty I met helped sculpt me into the individual I've become. And the partnerships I developed gave me insight and strength to grow into my career.