SENIOR POLICY FELLOWS
JOSEPH AISTRUP, PH.D.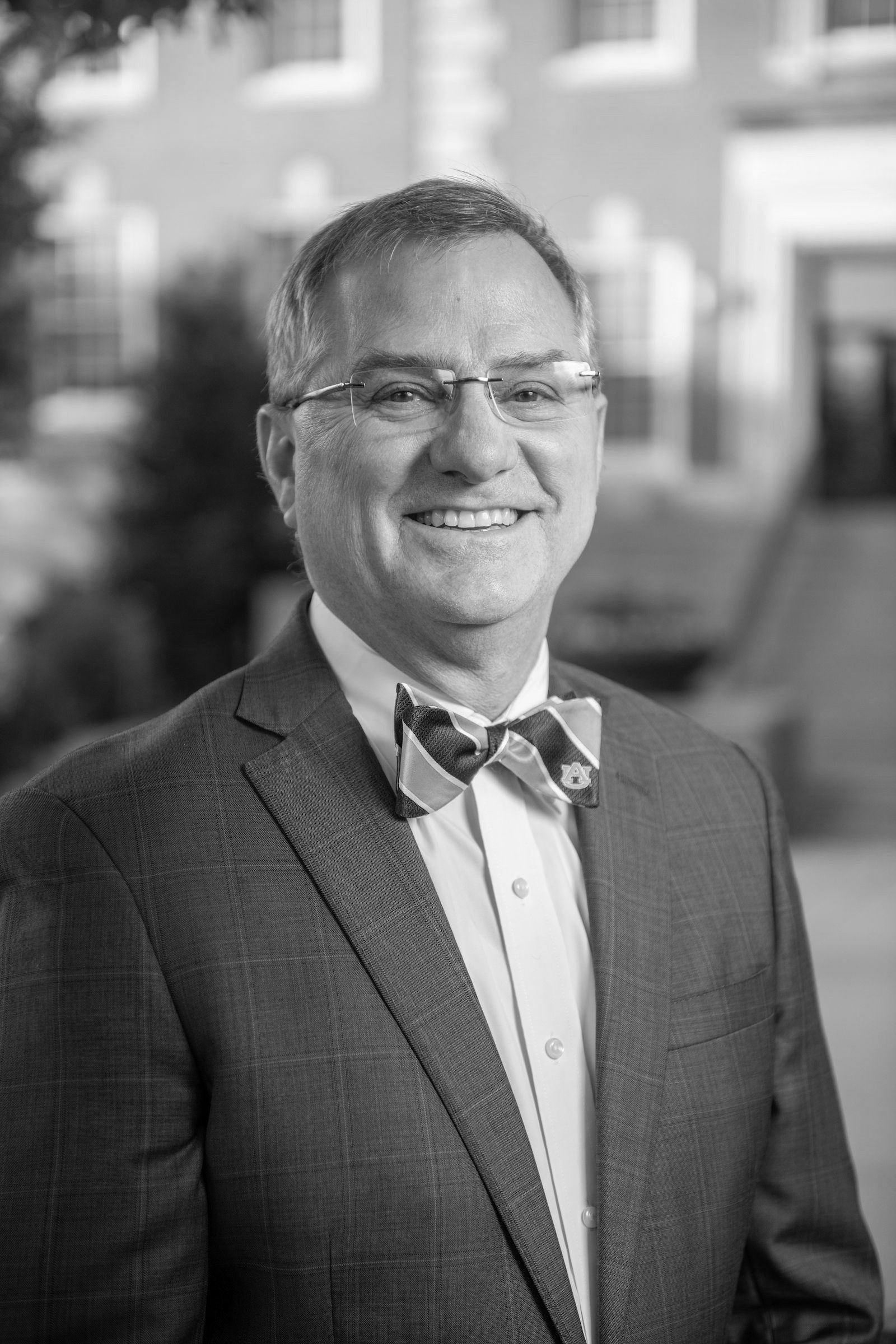 Joseph Aistrup is a Senior Policy Fellow of the Institute and Professor, and former dean of Auburn University's College of Liberal Arts at Auburn University, Alabama. He was assistant director of the Institute from 1993 to 1999 and director from 1999 to June 2002. He is the co-author of Kansas Politics and Government: The Clash of Political Cultures (2010, University of Nebraska Press) and sole author of The Southern Strategy Revisited: Republican Top-Down Advancement in the South, University Press of Kentucky, which was nominated for the V.O. Key Award in 1997. He has published 67 peer-reviewed articles and professional publications in a wide variety of political science, public policy and multidisciplinary journals, including Proceedings of the National Academy of Sciences, Science of the Total Environment, Hydrology and Earth System Sciences, Climate Change, Journal of Contemporary Water Research and Education, Political Research Quarterly, Legislative Studies Quarterly, Applied Geography, Social Science Quarterly, Economic Development Review, Economic Development Quarterly, American Review of Politics, Congressional Quarterly, and Court Review. He is also a co-principle investigator on major NSF grants ($3 million) and competitive contracts ($1.2 million) with public and not-for-profit entities in Kansas and the surrounding states. Dr. Aistrup received his Ph.D. from Indiana University in 1989.
MARK BANNISTER, J.D.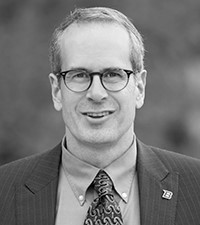 Mark Bannister is a Senior Policy Fellow of the Docking Institute of Public Affairs. Additionally, he is the Dean of the Boise State University College of Business and Economics. In that role, he is privileged to lead an outstanding AACSB accredited college of business containing six departments, seven undergraduate programs, four MBA programs matched to differing student needs, and two specialized masters programs. The college through its on-campus and on-line offerings serves more than 4000 students per year. Under his leadership, the college established the first endowed faculty chair in a college of business in the state of Idaho and the college's first two endowed "faculty of distinction."
As Dean of the Robbins College of Business and Entrepreneurship at Fort Hays State University from 2009-2018, Bannister led a rapidly growing college with significant traditional on-campus instruction, domestic distance learning programs, and on-ground international programs in China. Together, these enrollments exceed 3,500 students. The college's graduate enrollments grew from 109 students in 2009 to over 249 students during his time as dean while upping academic standards for entry, retention, and graduation. He initiated the "Entrepreneur Direct" speaker series that brought a series of entrepreneurs to campus to present and to interact with faculty and students.
As Dean, Bannister worked with the FHSU Foundation to increase private giving to the college and its departments. Under his leadership, the college received funding for the nationally unique Dane G. Hansen Entrepreneurship Scholarship hall and its first two Faculty of Excellence positions. The college gained more than thirty new endowed scholarships, expanded annual giving, and increased the college's endowment from approximately $800,000 to over $8 M. Bannister initiated the "Partners Program" recognizing and involving the college's major donors.
Bannister previously served as Fort Hays State University's Chair of the Department of Information Networking and Telecommunications, General Counsel and Director of the Docking Institute of Public Affairs. Prior to arriving at the university, Bannister served professionally as Chief of Staff for the Kansas Senate President and as Associate General Counsel to the Kansas Board of Regents. Bannister earned a Juris Doctorate in Law and a Master of Communication Studies from the University of Kansas. His Bachelor's degree is from Fort Hays State University. He has participated in the NACUA Professional Development Program at Harvard University, the Harvard Negotiation Project, and was a member of the first Harvard Advanced Negotiation Project class.
Bannister has been recognized by the International Telecommunications Education and Research Association as a Senior Fellow. He is a principal in Bannister Capital.
GARY BRINKER, PH.D.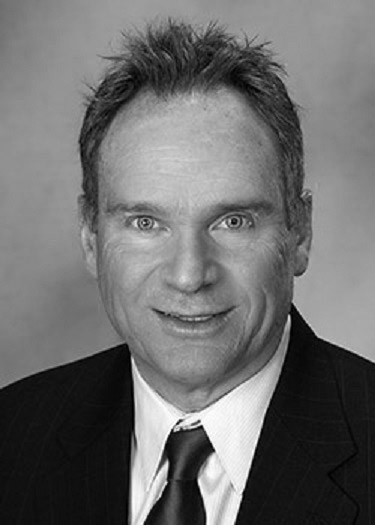 Senior Policy Fellow Dr. Gary Brinker served as director of the Docking Institute from 2008-2017. He has been a professor in Sociology Programs at Fort Hays State University since August 2011. He was previously the director of the Center for Social Sciences and Public Policy Research at Missouri State University, from May 2002 to July of 2008, and the associate director from August 1997 to May 2002. His teaching interests include research methods, social problems and quantitative analysis. His sponsored research projects define an eclectic research agenda. Gary has been the principal investigator for more than 100 applied research projects, including program evaluations, needs assessments, economic impact studies, population projections and public opinion surveys in the areas of education, substance abuse, environment, education, politics, family planning, aging, community health and marketing. He is the editor of the Missouri Electronic Journal of Sociology and a member of the Midwest Sociological Society, and the Southwest Social Sciences Society. He has published articles in the International Journal of Sociology of the Family, Free Inquiry in Creative Sociology, Journal of Applied Sociology, North American Journal of Psychology, Social Development Issues, Journal of Population and International Review of Modern Sociology. Gary earned a Master of Arts degree in sociology in 1994 and a doctorate degree in applied sociology in 1997 at Baylor University.
PRESTON GILSON, PH.D.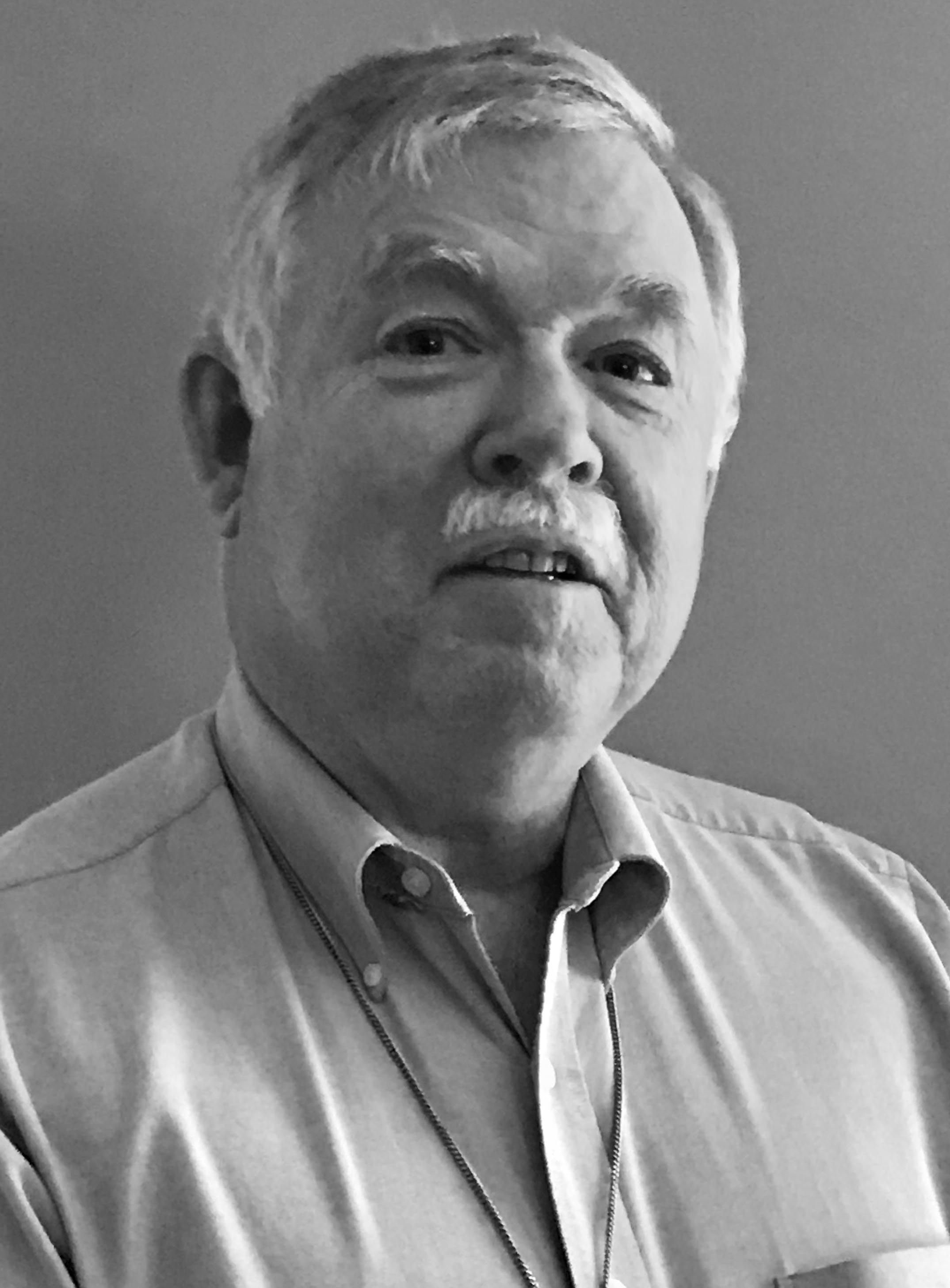 Senior Policy Fellow Preston Gilson is a professor emeritus of finance at FHSU. Preston taught in the areas of international finance, risk management, real estate, financial institutions, commercial banks, managerial finance, and corporate finance. He also taught in the Public Administration Training Program and taught workshops for the Small Business Development Center. Preston's areas of expertise at the Docking Institute include housing, economic impact studies and strategic planning. His recent projects include an economic impact study for the Kansas Department of Commerce. He earned his Ph.D. from Saint Louis University.
LARRY GOULD, PH.D.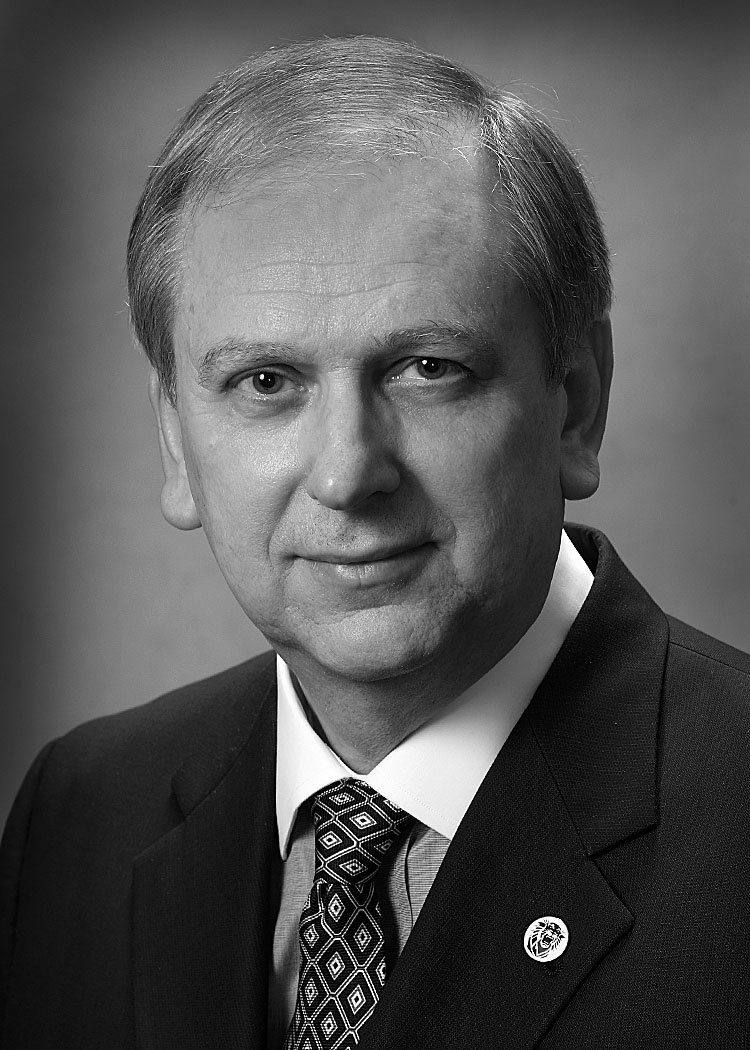 Senior Policy Fellow Larry Gould is founder and former director of the Docking Institute from 1984-1991. He established the Center's Telepower Conference in 1992 and is the author of a telecommunications report that initiated the state strategic telecommunications plan. He is the Chair for Political Science Programs at FHSU.

Larry was the 1988 recipient of the FHSU Alumni Association's Pilot Award as the outstanding faculty member of the year. The Hays Chamber of Commerce named him Most Valuable Citizen and inducted him into the Chamber's Hall of Fame in 1996. Previously, he was provost, director of the FHSU Model United Nations Program; Faculty Senate president; executive assistant to the president; and, dean of the College of Arts and Sciences. In 2000, he was granted the Pacesetter Award from the National Academic Advising Association. In 2008, he was awarded the William Plater Award by the American Association of State Colleges and Universities. One of the few national awards for provosts, the Plater Award recognizes those chief academic officers who have advanced the civic mission of the campus through curricular reform, public advocacy, accountability for institutional citizenship, faculty development and recruitment, and partnerships with community organizations. Larry was the recipient of Ingram's Icon of Education Award in 2015. He was inducted into Sigma May Nu - National Entrepreneur Society in 2022. Larry holds a B.A. in history from the Massachusetts College of Liberal Arts, an M.S. in political science from Eastern New Mexico University and a Ph.D. in political science from Purdue University.
LESLIE PAIGE, M.S., ED.S (Retired)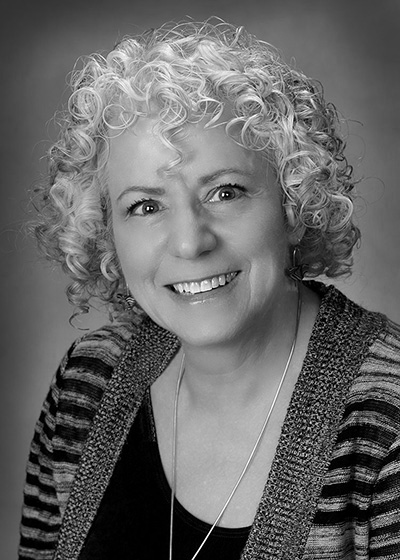 Senior Policy Fellow Leslie Paige was the director of the Fort Hays State University Office of Scholarship and Sponsored Projects prior to her retirement. She has extensive experience with professional development in the following areas: school safety, grant writing and management, project development and management, board development and strategic planning activities for non-profit organizations. Leslie is a certified PREPaRE school safety trainer, and is also experienced as a peer reviewer and field reader for federal grant competitions. She served as President of the National Association of School Psychologists, and has substantial experience as a national and state leader in the profession. Honors include the National Association of School Psychologists School Psychologist of the Year, Kansas Association of School Psychologists School Psychologist of the Year and the FHSU Alumni Achievement Award. Leslie has conducted over 200 keynotes, workshops and presentations at national, state, and local levels on school safety and violence prevention, crisis response planning, grant writing and research ethics and compliance. Her most recent areas of interest focus on leadership skills for school psychologists, advocacy and social justice. Leslie received her master of science and educational specialist degrees in school psychology from FHSU. She is currently chair of the Professional Growth Committee of the National Association of School Psychologists, is the Professional Organization Liaison for the Arizona Association of School Psychologists and serves as treasurer of a local nonprofit.
POLICY FELLOWS
PAUL ADAMS, PH.D.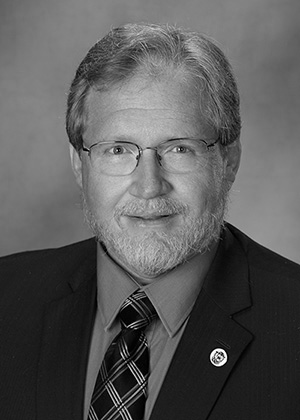 Policy fellow Paul Adams is the founder and director of the Science and Mathematics Education Institute and the Dean of the College of Education at Fort Hays State University. He teaches courses in science education and physics; his areas of research interest lie in science education and public outreach in science. He has worked on and led science education projects at the local, state, national, and international levels, and serves as the Anschutz Endowed Professor of Education. Paul received his Ph.D. in Science Education from Purdue University, M.S. in Physics from Washington University, and his B.S. in Physics/Math from Heidelberg University.
MICKI ARMSTRONG, M.S. (Retired)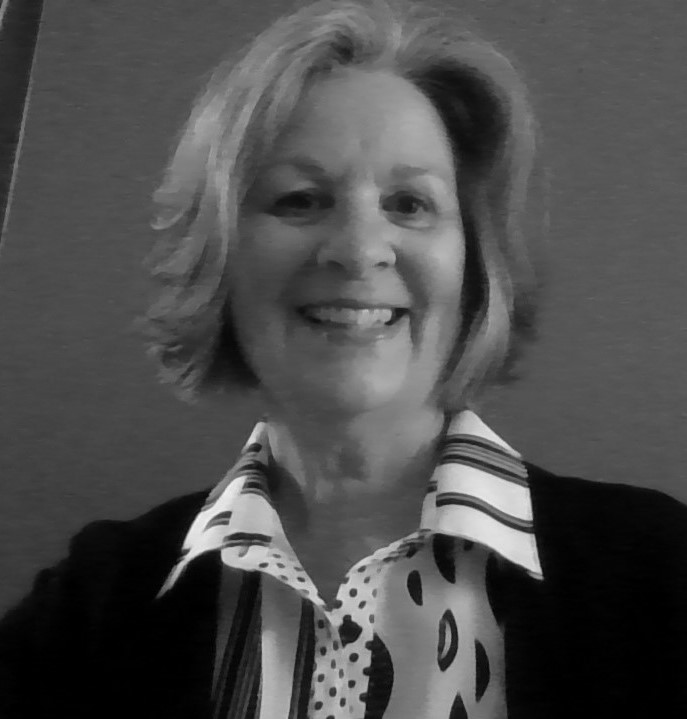 Micki Armstrong has an MS in Counseling from Fort Hays State University. She was employed by Fort Hays State University from 1998 to June of 2021 as an adjunct faculty in the Sociology Department at FHSU. She taught courses in family, multiculturalism, mediation, sociology and cultural anthropology. Micki also served as an Academic Advisor for students seeking degrees in the disciplines of Sociology, Psychology and Political Science. Micki was previously employed from 1978-1998 by the 23rd Judicial District as a Court Services Officer and served as Chief Court Services Officer for the 23rd Judicial District from December of 1983 to June of 1998. She is a Supreme Court approved mediator in the areas of Core and Domestic mediation and has been trained in civil, parent/adolescent and farm mediation. Micki has provided training in conflict resolution and mediation to judges, lawyers, court services officers, social workers, and other professionals. She is trained in case management for highly conflicted families and is a mentor mediator. She co-authored the Northwest Kansas Community Planning Team Comprehensive Strategic Plan presented to the Kansas Juvenile Justice Authority in the Fall of 1999. She also co-authored an article on the Indigent Mediation Program at FHSU which was published in 2001 in the Family Court Review, an interdisciplinary journal. Micki is a member of Heartland Mediators Association and served as a Board Member at large for HMA from 2003 to 2006. She was appointed to the Office of Judicial Administration Dispute Resolution Advisory Council for the State of Kansas 2008 -2014 and was reappointed in 2019 to the Advisory Council for a 3-year term.
EMILY BREIT, PH.D.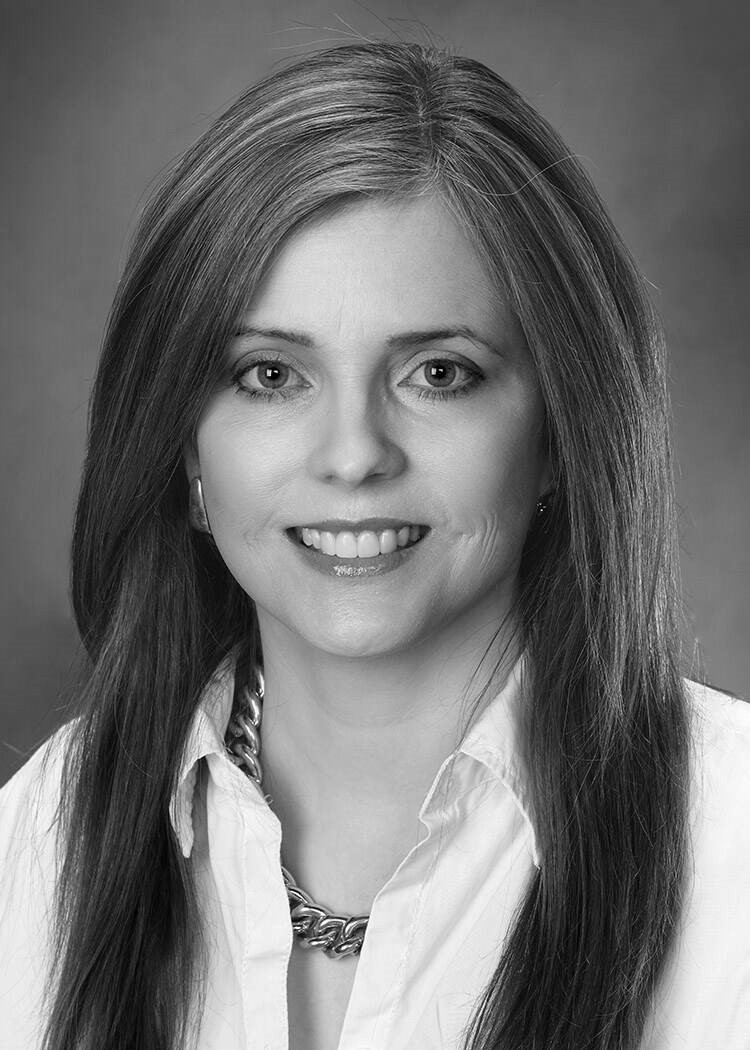 Emily Breit is a Professor of Finance in the Department of Economics, Finance and Accounting at Fort Hays State University. She focuses her research on commercial banking, corporate governance, corporate finance, economic impact studies, and university retention. Emily has taught courses in bank management, corporate finance, financial markets and institutions, money and banking, and investments. She received the 2018 Outstanding Teacher Award from the Robbins College of Business and Entrepreneurship. Emily received her B.B.A and M.B.A. from Fort Hays State University, and Ph.D in Finance from Oklahoma State University.
KEITH CAMPBELL, PH.D.
Keith Campbell is a professor and coordinator of the Grant Proposal Writing Certificate Program at FHSU. Although his early research was in social psychology, his focus for the last two decades has been on cultural diversity and indigenous peoples. Research activities have taken him to Alaska more than 30 times to work with the Kenaitze Indian Tribe on such issues as subsistence, land loss and discrimination. In 1996, he conducted interviews of women who homesteaded in Alaska in the 1950s and 1960s. His most current research involves a study of isolated rural villages in Henan Province, China. A nonprofit Keith recently started, the Community Health Partnership, has provided free assistance to Santee Sioux, Hmong refugees, and Somali refugees. Keith does consulting work in grant proposal development and program evaluation, with a special focus on rural health issues. Keith received his Ph.D. in sociology from the University of Missouri-Columbia.
MELISSA DIXON, B.F.A.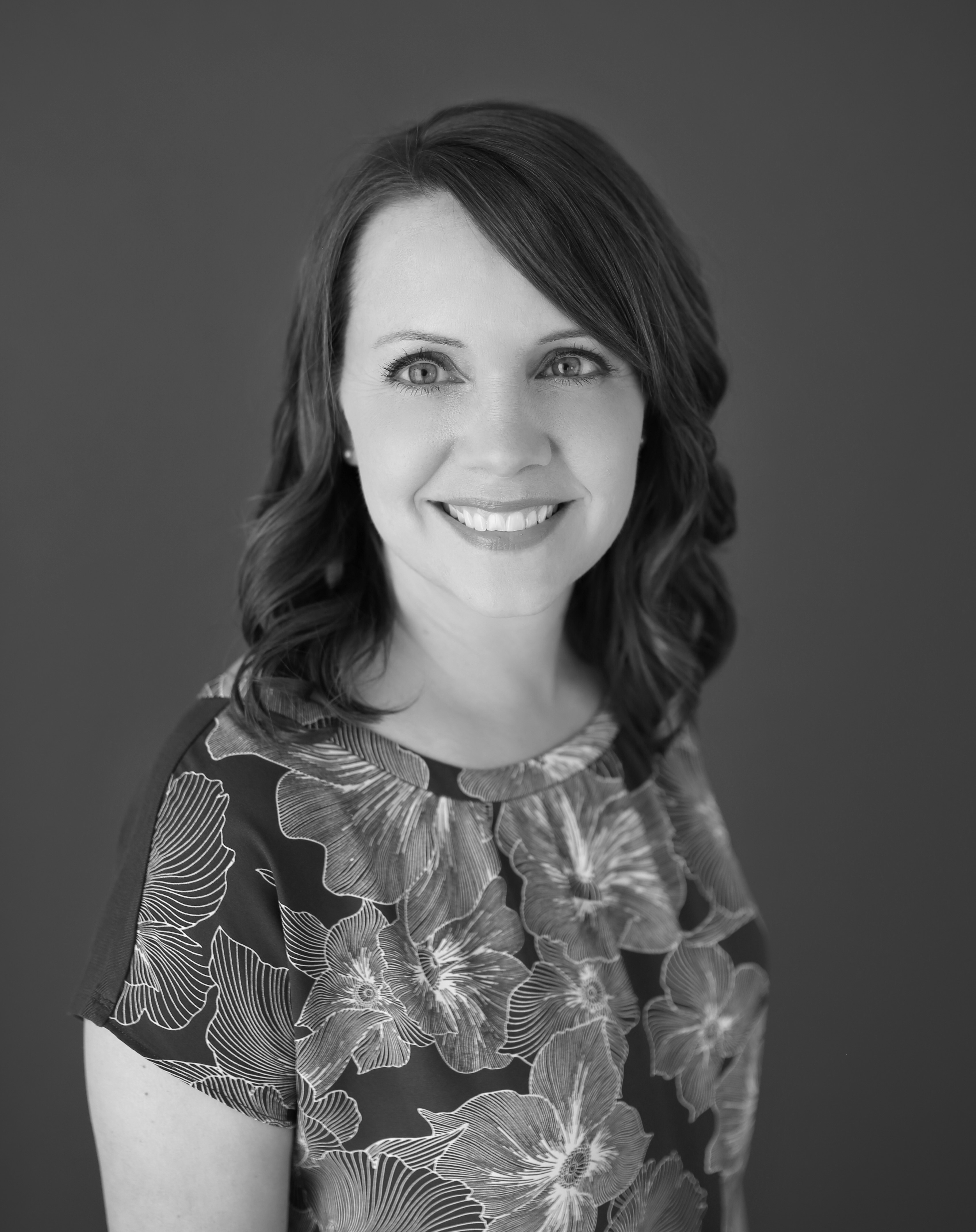 Melissa Dixon is the executive director of the Hays Convention and Visitors Bureau. The CVB operates the Welcome Center at 2700 Vine Street, and serves to promote Hays as a tourist destination. Melissa began her employment in Hays with Fort Hays State University as their first Social Media Coordinator in 2014 before being promoted to Assistant Director of Digital Marketing a year later. Prior to her employment with FHSU she was the owner and creative director of Blufish Design, a full-service graphic design and marketing agency in Starkville, Mississippi, for nine years. Melissa holds a Bachelors of Fine Arts with an emphasis in Graphic Design from Mississippi State University.
LARRY DREILING, M.S.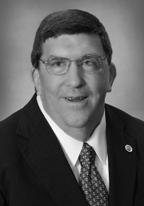 Larry Dreiling is a freelance journalist and an adjunct professor at FHSU, with over 40 years of experience as a rural journalist. He was also the 2020 Democratic nominee for Kansas Senate from the 40th District of northwest Kansas. Larry served as 2000-01 President of the American Agricultural Editors' Association (AAEA) and as 2005-06 President of the association of North American Agricultural Journalists (NAAJ). In April 1999, he received NAAJ's J.S. Russell Memorial Award for setting high ethical standards for his peers and his life of service to his profession. Larry is a 2020 recipient of the AAEA Lifetime Achievement Award, and an early winner in AAEA's writing contest for Best News Reporting for the Internet. He is also the first U.S. reporter to win the International Federation of Agricultural Journalists Star Report Prize for outstanding foreign coverage. Larry earned bachelor's degrees in political science and communication from FHSU in 1980 and his Master of Science in Communication degree from FHSU in 1985. While in graduate school, Larry won the College Media Advisers National Award for Business and Economics Reporting for his coverage in the University Leader of the closing of the Hays facility of Travenol Laboratories and its aftermath on the community.
ROBERT DUFFY, M.A.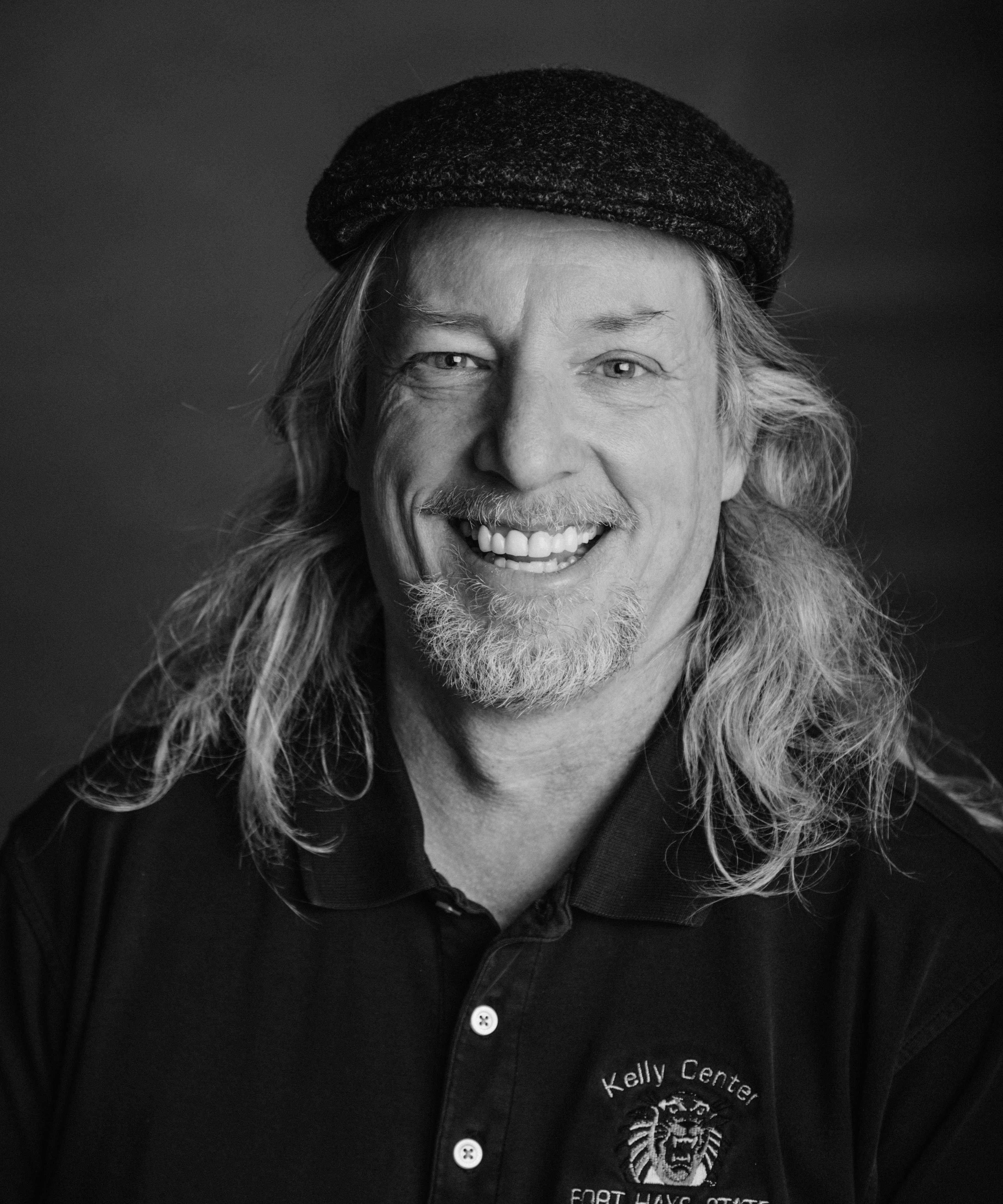 Robert (Bob) Duffy has been the Coordinator of the Drug and Alcohol Wellness Network at FHSU since September 1997. In that capacity, he is a Licensed Addictions Counselor and directs a state-licensed Outpatient Counseling, Diagnostic, and Referral Service on campus. Bob has collaborated with the Institute in the development, testing, and analysis of an annual student drinking behavior study as part of a social norms marketing campaign to reduce high-risk drinking at FHSU. He is currently the President of FHSU's Staff Senate, Co-Chair of FHSU's Food and Hunger Initiatives, Treasurer of the Partnership for a Safer Community, Chair of the Tree Campus USA Committee. Duffy received his master's degree in counseling psychology from the University of Connecticut in 1997.
D. NICOLE ENGLISH, PH.D.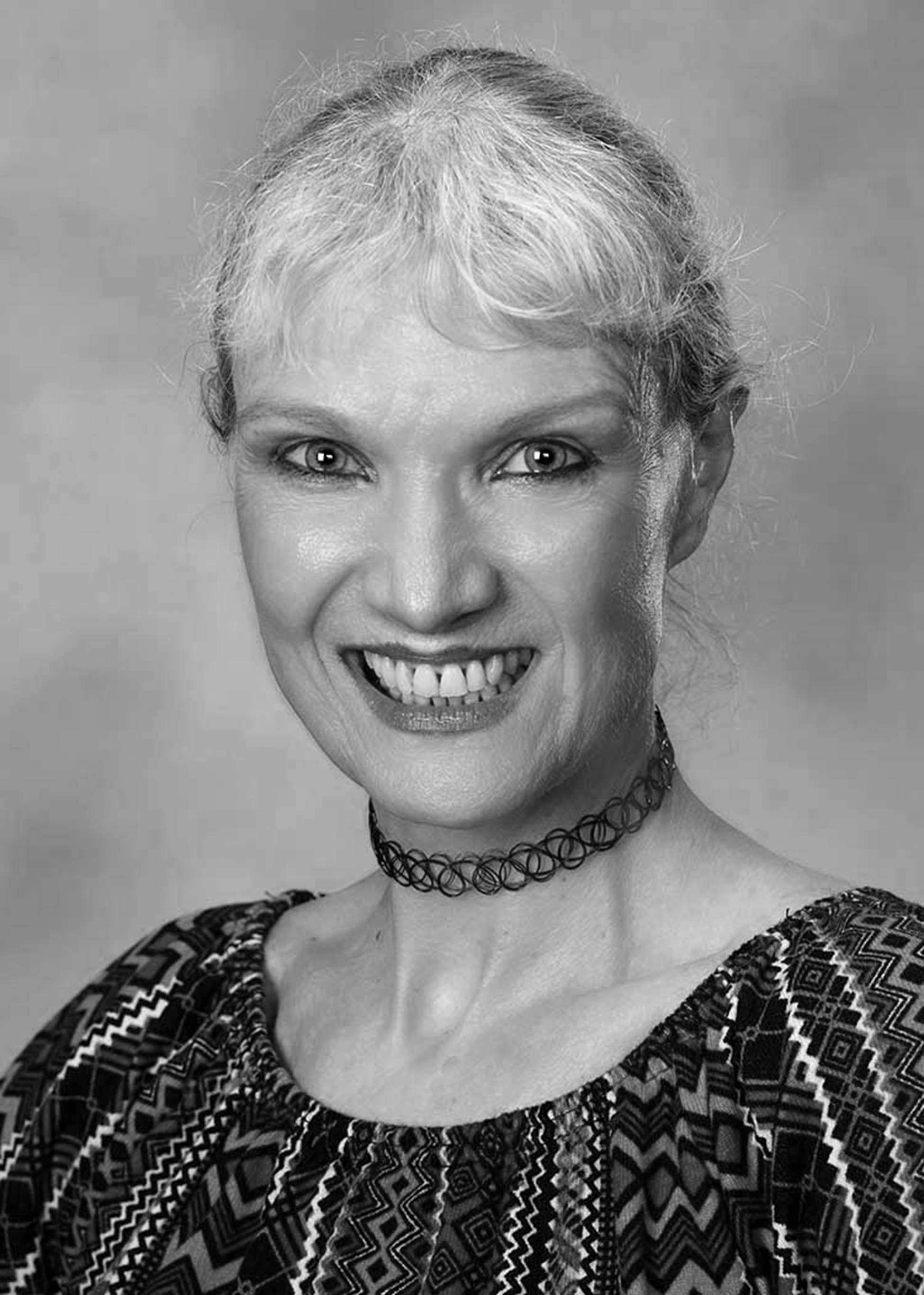 Nicole English is an assistant professor of sociology and currently teaches Introduction to Sociology, Diversity in the US, and Latine/x Studies courses. Her degrees are from the University of Missouri-Kansas City (Ph.D., 2014; M.A. 2006; B.A. 1998). Her areas of specialization are sociology of dance, arts and community, Latine/x studies, and technology. Her research interests include the social impact of the arts, (esp. dance), culture, and community, and their relationship to health and well-being across the life span.  Her thesis was published in 2008 by VDM Verlag Publishers, titled Psychological Testing Using the Web vs. Paper-And-Pencil, and compares online testing versus traditional testing. Her dissertation examined how dance groups create community, both within the group and outside of the group, and how dance movement translates into social interactions as a process to create solidarity. Born in Texas, raised bilingual in two cultures, Nicole is a second generation academic and folkloric dancer.
THOMAS JOHANSEN, PH.D.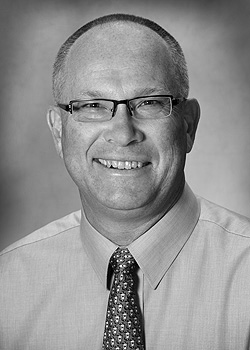 Thomas Johansen is a professor of economics, finance & accounting at Fort Hays State University. Johansen also has consulting experience in small business valuation and investment strategy. Tom received his B.S. and M.B.A. from FHSU, earning a PH.D from Oklahoma State University (Stillwater).
SCOTT R. JONES, ED.S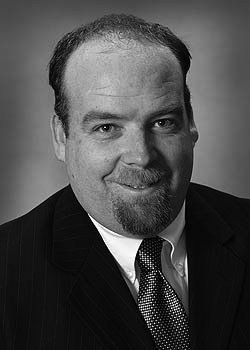 Scott R. Jones is an instructor in the Department of Applied Business Studies at FHSU. Scott works extensively with the Business Education program. He teaches courses in Business Education, Corporate Communications, and Business Communication Technology Applications. He received the Collegiate DECA Outstanding Advisor award in 2013 and was also selected as the Navigator (outstanding academic advising). He has been nominated for the Pilot Award multiple years. Mr. Jones has research interests in Career and Technical Education, Teaching Licensure, and information systems/data management. Mr. Jones frequently serves on Program Review Committees for the Kansas Department of Education. In addition, Mr. Jones serves as the State Advisor for Kansas DECA and is currently serving as the DECA, Inc Board of Directors. 
BECKY KISER, M.S.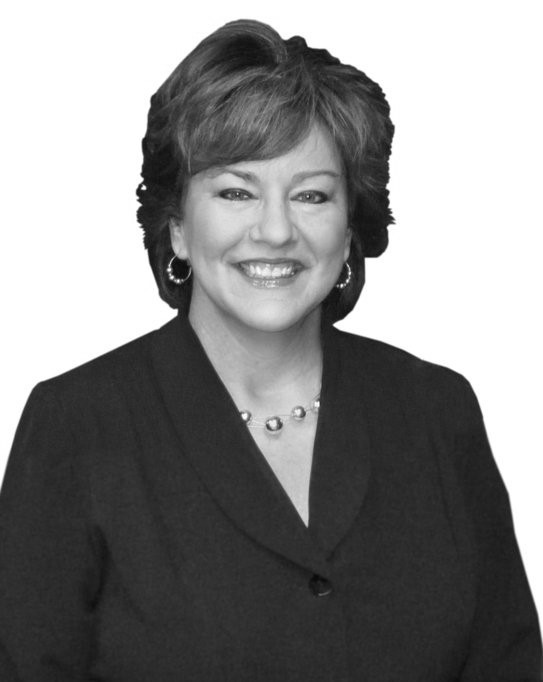 Becky Kiser is a long-time news reporter who began her career in Hays with KAYS Radio and TV in 1981 after graduating from Fort Hays State University (FHSU). She has also worked in broadcast markets in Amarillo, Texas and Portales, New Mexico. Becky is now back in Hays working for Eagle Communications, writing stories  and producing video for the online news source Hays Post (www.hayspost.com) as well as producing and anchoring newscasts on five local radio stations. She also taught classes in radio and TV operations and oral communications at FHSU and Eastern New Mexico University. In 2005, Becky created the weekday news program "Street Beat" on Eagle Community TV (ECTV) and served as news director and anchor. Becky has a master's degree in communications from FHSU. She has been a member of the Kansas Association of Broadcasters, Kansas Press Association, Kansas Broadcast Educators Association, and Radio Television News Directors Association. During the 2022 legislative session in Topeka, Becky is moderator of the "Kansas Legislature" program live on Smoky Hills Public Television in Bunker Hill.
RICHARD LISICHENKO, PH.D.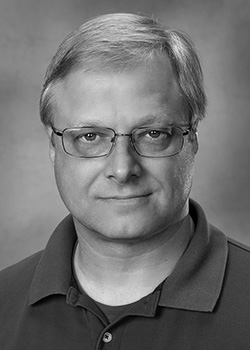 Richard Lisichenko is a professor of geosciences at Fort Hays State University. His primary specialization is in geographic information systems (GIS) in conjunction with other geospatical technologies. Rich has worked on GIS projects at the local, state, and federal levels. Another area of research interest is geographic education. Aside from his research activities, he has served as an editor for both geography & social studies journals. Rich received his Ph.D. in education and M.A. in geography from Kansas State University, and B.S. in geography from SUNY Oneonta, New York.
DEBORAH LUDWIG, M.L.S.
Deborah Ludwig is Librarian at Fort Hays State University. Forsyth Library services include support for faculty and student research, resources for scholarly communication and publishing, and copyright consultation. Ms. Ludwig's areas of specialization include library leadership, assessment, technology, collection development and management, digitization, and scholarly communication. She has published and presented widely in areas of library and information science, including open access publishing, technology, digital preservation, and management of faculty researcher data. From 2012-2014 she served as the principle investigator for a multi-institutional IMLS National Leadership Planning Grant charged with planning collaborative solutions to managing researcher data. Ms. Ludwig holds a Bachelor of Science in Education from the University of Kansas and a Master of Library Science degree from Texas Woman's University. She has also participated in the Harvard Leadership Institute for Librarians . Her academic career includes leadership positions at Fort Hays State University, the University of Kansas, and Johnson County Community College. In addition to academic appointments, she has served as a public and school librarian. 
JEAN MAJERCIN, M.P.S.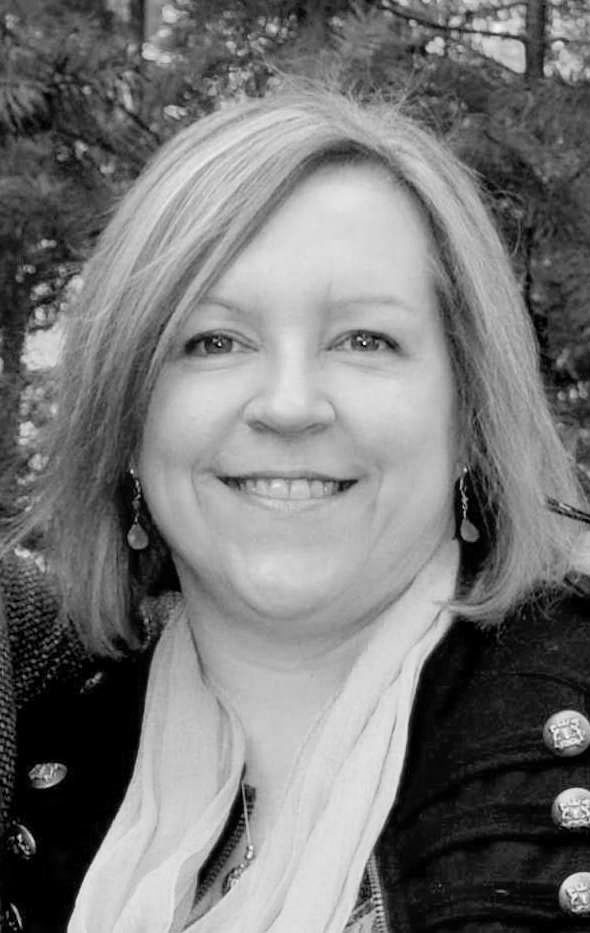 Jeannie Majercin is a professional grant proposal writer and adjunct instructor of sociology with Fort Hays State University. She earned certifications for Grant Proposal Writing & Program Evaluation and Social Entrepreneurship from FHSU and is a member of the Grant Professionals Association. Her expertise includes researching, identifying and developing successful grants to fund programs benefiting underserved populations in need. Jeannie has provided consultation and grant proposal writing for a diverse range of nonprofit entities. She has written programmatic, capital, and operational grants that focus on meeting educational, therapeutic, and basic needs in rural regions, intervention and prevention services to empower adolescent girls, and programs benefiting individuals and families facing socioeconomic challenges.
Jeannie is a graduate of Fort Hays State University, earning her Master of Professional Studies (with a major in Social Entrepreneurship) and a Bachelor of Arts in Sociology. For her Master's culminating project, Jeannie conducted research regarding the status of nonprofit organizations providing services in the state of Kansas, with an emphasis on grassroots efforts. In addition to providing grant proposal writing services, Jeannie currently teaches courses in diversity and multi-culturalism and grant proposal writing for FHSU Online at Fort Hays State University.
MARY MARTIN, PH.D.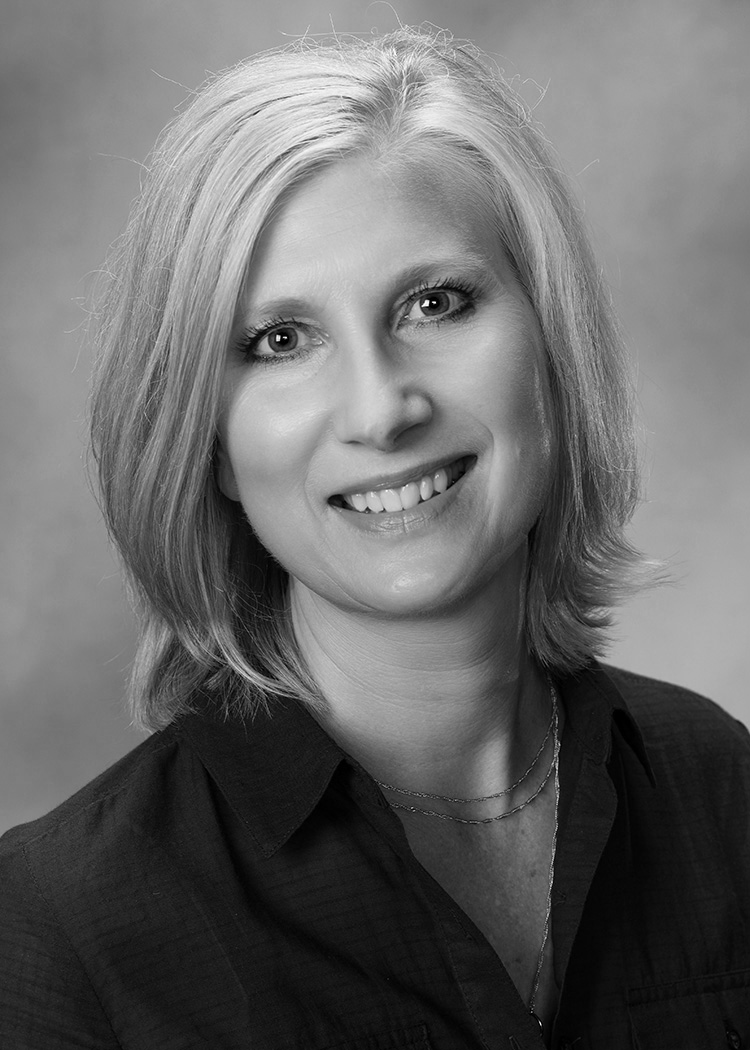 Mary Martin is a Professor of Marketing at Fort Hays State University. She teaches Marketing Management, Marketing Strategy, Social Media Marketing, and Social Media Marketing Content & Analytics. Prior to joining the faculty at FHSU, Mary was co-founder of a strategic consulting firm in Charlotte, NC that offered clients marketing plans, marketing research, organizational strategy, business plans, and e-business seminars. Prior to that, she was director of marketing for a company that produced interior decorative coatings for aircraft. While there, she developed web-driven and traditional marketing strategies, including website promotion, design, construction, and maintenance. Mary was previously a member of the graduate faculty of The University of North Carolina at Charlotte (UNC Charlotte) and Winthrop University. Her research interests include e-business, the effects of advertising on children, and innovative teaching strategies. She has published her research in such journals as the Journal of Public Policy & Marketing, The Journal of Advertising, Psychology and Marketing, Journal of E-Business, Journal of Fashion Marketing and Management, Journal of Business and Leadership: Research, Practice, and Teaching, The Journal of Educators Online, Southwestern Business Administration Journal, and Research in Consumer Behavior. She received her B.S. in advertising from Kansas State University, M.B.A. from Fort Hays State University, and Ph.D. in marketing from the University of Nebraska-Lincoln. Dr. Martin was named Fort Hays State University's 2018 President's Distinguished Scholar at the Fall 2018 Convocation for her high-quality teaching, scholarship and service as a member of the FHSU faculty.
KATE MCGONIGAL, PH.D.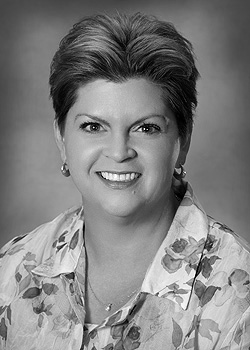 Kate McGonigal is an associate professor of sociology at Fort Hays State University where she teaches introduction to sociology, social deviance, social inequalities and the core study courses. She recently authored Mabel Agnes Elliott: Pioneering Feminist, Pacifist Sociologist, published by Lexington Books. In April 2009 at the Des Moines, IA meeting of the Midwest Sociological Society, she presented a paper on women bull riders. Kate received her Ph.D and M.A. from the University of Missouri, Columbia, and her B.A. from Drake University in Des Moines.
ALEXANDRA MIDDLEWOOD, PH.D.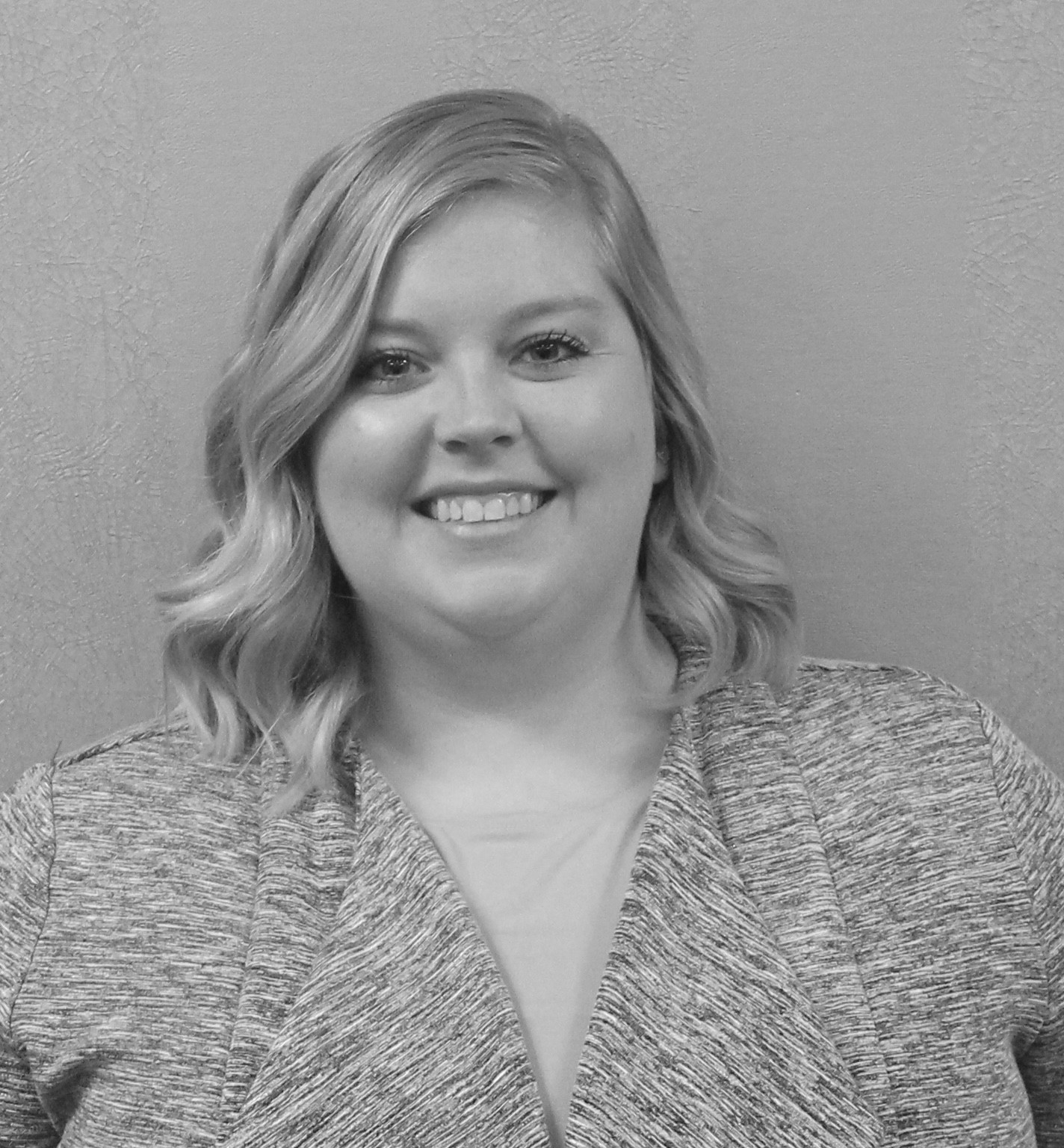 Dr. Alexandra Middlewood is an Assistant Professor of Political Science at Wichita State University. Her areas of specialization include gun politics, public opinion, political behavior, civic engagement, and gender. Her research focuses on the political behavior and attitudes of American gun owners. Dr. Middlewood serves on the executive board of the Great Plains Political Science Association. She also advises the WSU Model United Nations team and is the Associate Executive Director of American Model United Nations International. She received her B.S. from Central Michigan University, M.A. from the University of Arkansas, and her Ph.D. from the University of Kansas.
PATRICK R. MILLER, PH.D.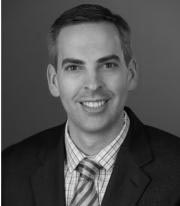 Patrick R. Miller is an Associate Professor of Political Science at the University of Kansas, where he also directs the Washington, D.C. Internship Program. His areas of specialization include political psychology, public opinion, electoral behavior, survey methods, and quantitative research methods. He received his B.A. with high honors from the College of William & Mary, and his Ph.D. in Political Science from the University of North Carolina at Chapel Hill with specializations in American politics and research methodology. While at UNC, he also received a certification in survey research methodology from the Howard W. Odum Institute for Research in Social Science, and later served as a survey research associate at the Duke Initiative on Survey Methodology at Duke University.
Luis Montelongo, M.B.A.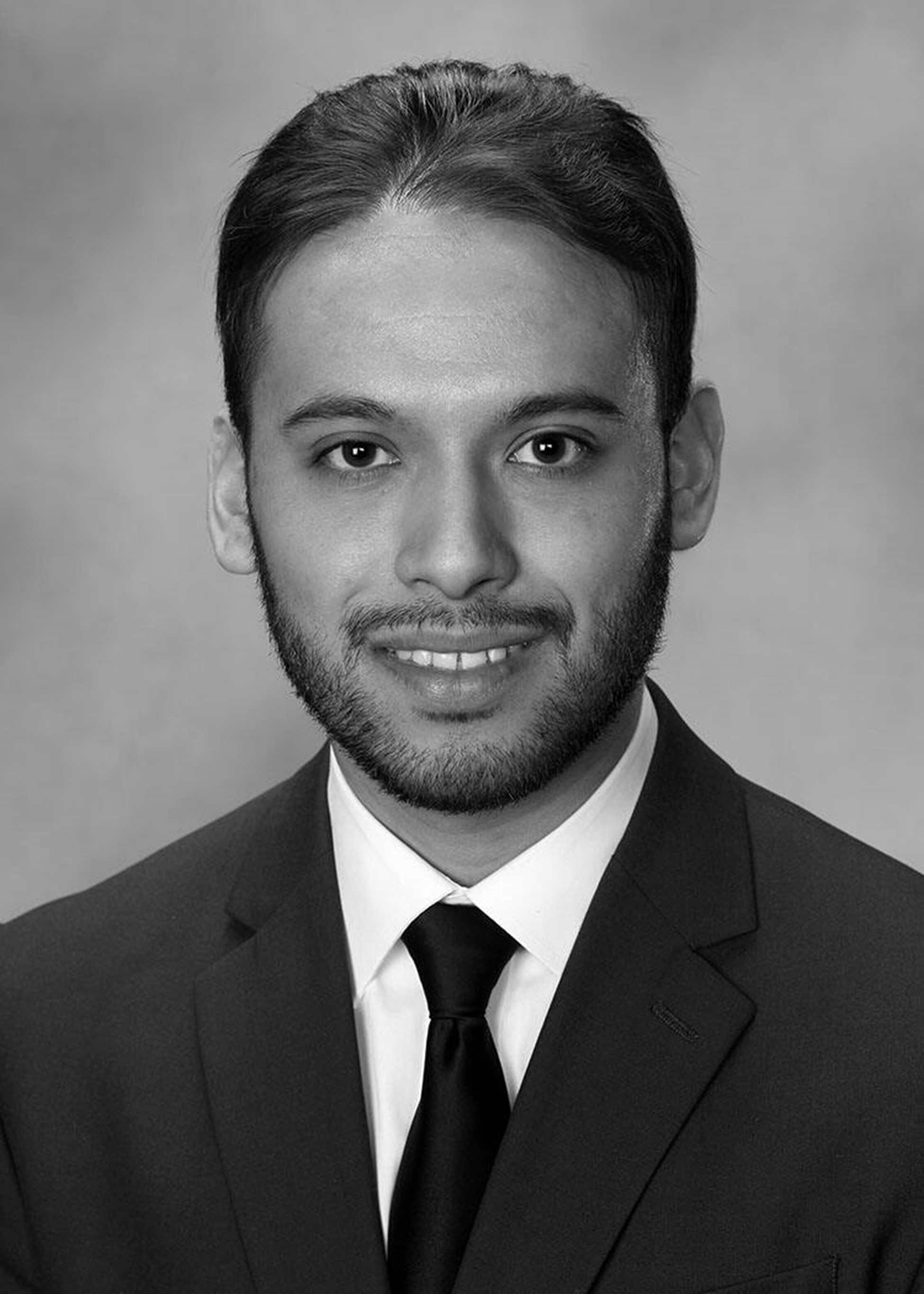 Luis Montelongo is the National Market Coordinator for Educational Management Solutions (EMS) based in Salina, Kansas (formerly California) that serves public school districts and colleges with human resources consulting with an emphasis on compensation & classification studies. His responsibilities include assisting project teams in the analysis of wage structures and compensation practices. Identifying market sources and benchmarking of client job titles. In addition, he regularly collaborates with EMS executive leadership in general operations of company projects, collection of market data, and preparation of both preliminary and final reports for clients. He particularly enjoys flying out to sunny California to meet with clients—especially in the fall and wintertime. 
Before his time with EMS, Luis spent seven (7) years (2014-2021) with the Docking Institute of Public Affairs as the Institute's Research Coordinator. In that role, he managed the Institute's University Center for Survey Research (UCSR). In addition, he executed extensive analysis of primary data, report writing, and research design. Luis earned his Master of Business Administration (MBA) with a concentration in Human Resources from Fort Hays State University (FHSU) in 2017.
CLAIRE NICKERSON, M.L.I.S.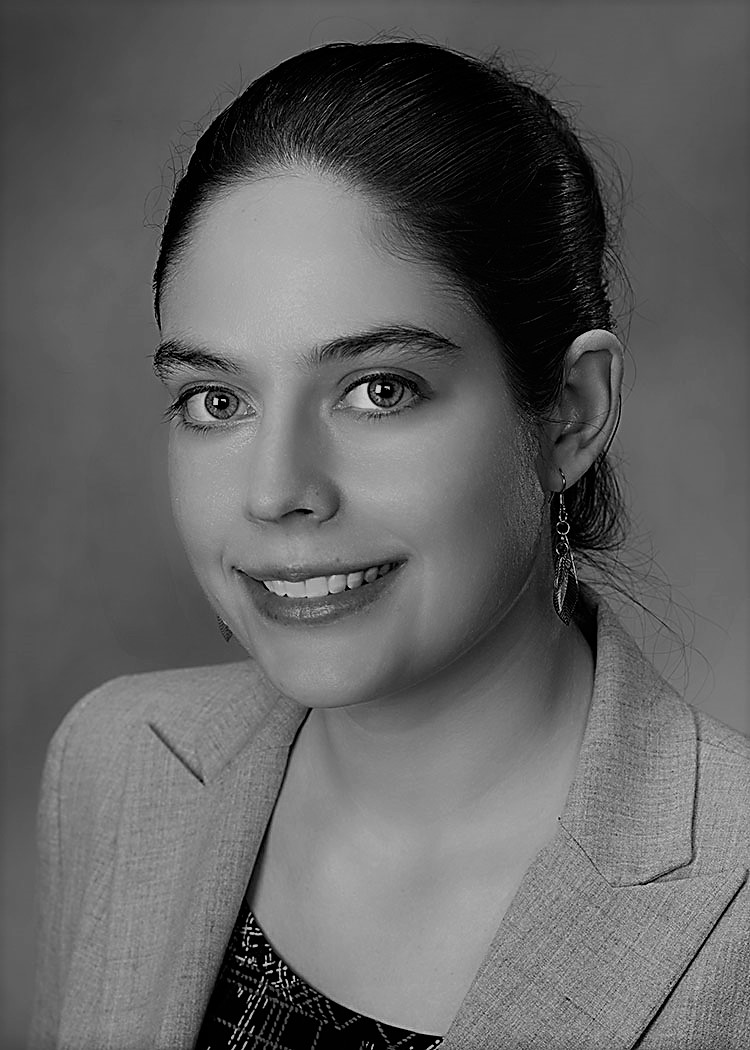 Claire Nickerson is the Learning Initiatives and Open Educational Resources Librarian at Forsyth Library, where she supports student and faculty research, provides information literacy instruction, and works with faculty interested in adopting or authoring zero-cost course materials. She serves as the library liaison to the departments of Applied Business Studies; Management; Economics, Finance, and Accounting; and Leadership Studies. She was a 2018 American Library Association (ALA) Emerging Leader and has completed the Scholarly Publishing and Academic Resources Coalition (SPARC) Open Education Leadership Program. She worked on a federal Institute for Museum and Library Services grant to develop a 3D immersive smart classroom. She teaches courses in information literacy and data literacy. Her other professional interests include research metrics, new media, open access, scholarly communications, copyright law, and UX design. Claire holds an Ed.S. in Higher Education Leadership from Fort Hays, an M.L.I.S. and a certificate in digital humanities from UCLA, and a B.A. in Theatre from the University of Southern California.
LORI PEEK, PH.D.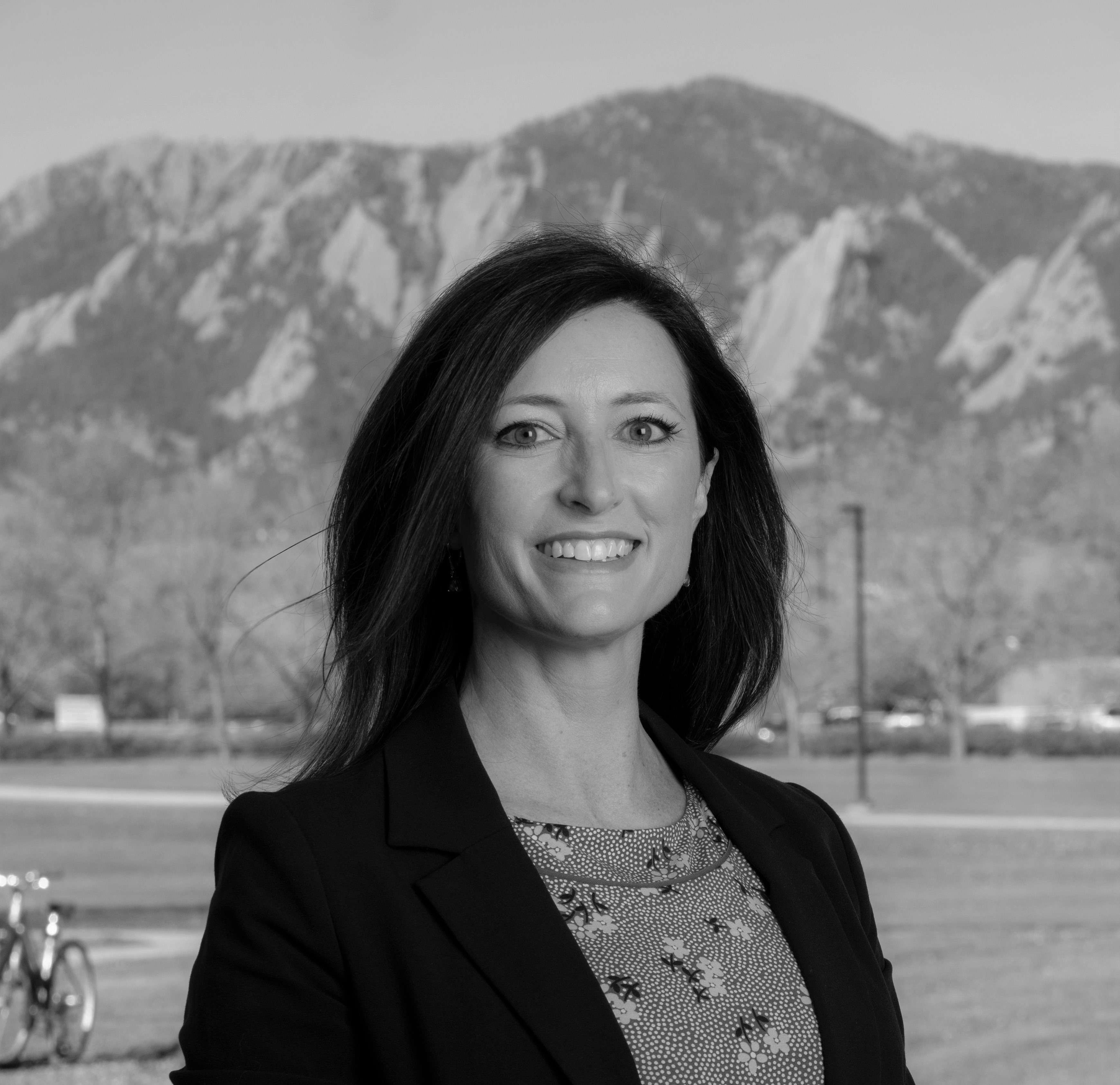 CHAPMAN RACKAWAY, PH.D.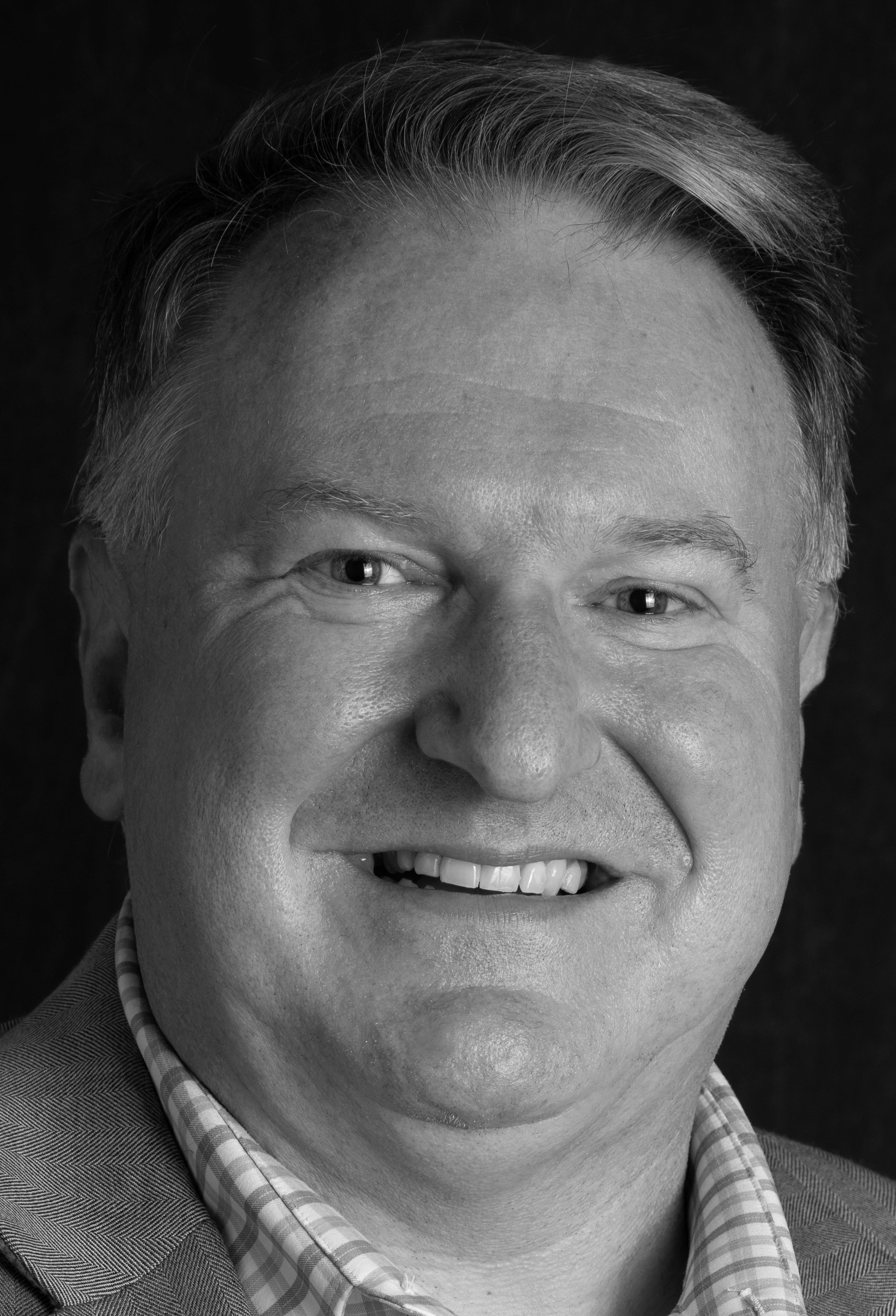 Dr. Chapman Rackaway is Professor of Political Science and Chair of the Department at Radford University.  Dr. Rackaway is an experienced teacher, scholar, and academic leader with a focus on civic engagement and community leadership. Rackaway's scholarly interests focus on political primary elections, state legislative campaigns, and online political communication. Rackaway has published thirteen books as well as more than twenty book chapters and academic journal articles, including Primary Elections in American Politics: The Unintended Consequences of Progressive-Era Reform (co-authored with Joseph Romance, SUNY Press 2022) and co-editor with Paul Rutledge of The Unorthodox Presidency of Donald J. Trump (University Press of Kansas, 2021). He was recognized as the Fort Hays State University President's Distinguished Scholar in 2015. 
WENDY ROHLEDER-SOOK, J.D.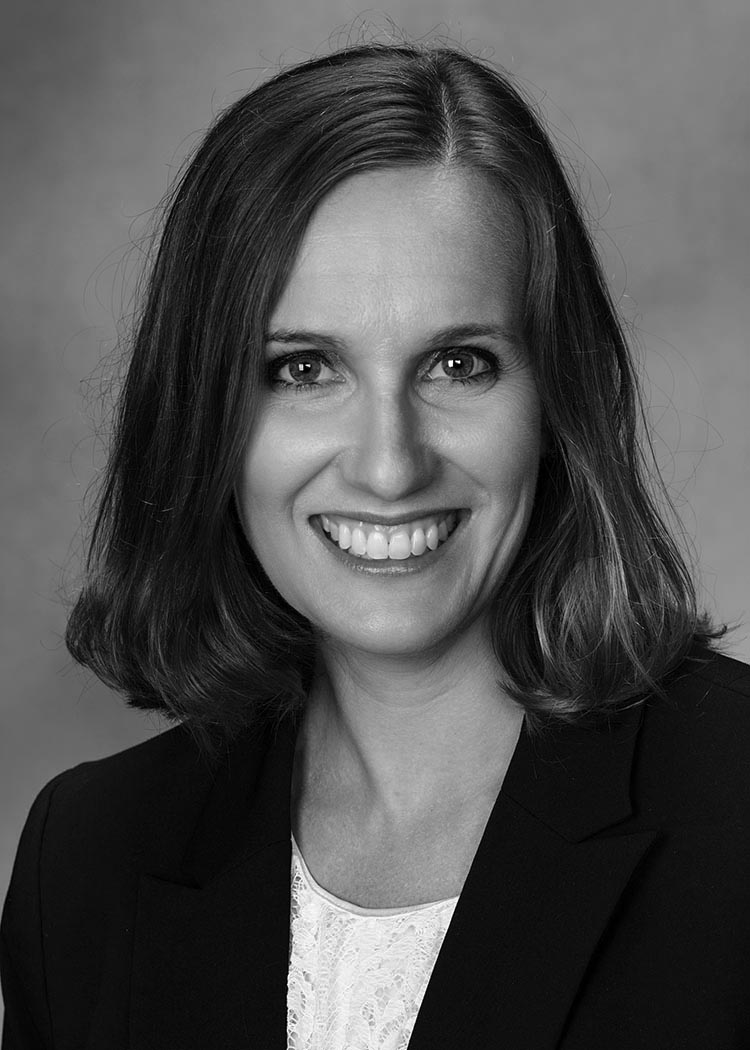 Wendy Rohleder-Sook is an Assistant Professor of Political Science at Fort Hays State University. She focuses her research on women in the law. Wendy has taught legal studies courses, including legal research and writing, legal advocacy, constitutional law and civil liberties, as well as current political issues and the senior capstone course for Political Science. She has developed several topics courses, including a course on school bond issues that incorporates service learning and civic engagement activities. Wendy serves as the Director of Pre-Law/Legal Studies, advising and administering programs for pre-law students exploring and applying to law school. She received her B.A. from the University of Kansas and her J.D. from the KU School of Law.
SAMUEL SCHREYER, PH.D.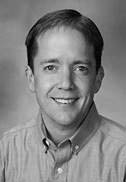 Sam Schreyer is a Professor of Economics at Fort Hays State University. His primary fields of research include applied macroeconomics, international finance, and monetary policy, and has published in journals such as the Journal of Financial Economic Policy, Journal of Economic Development, and Journal of Developing Areas. Sam regularly teaches courses in quantitative methods, money and banking, and macroeconomics. Sam has received multiple awards and distinctions for his teaching and research at FHSU, including the 2018-19 Outstanding Faculty Award from the Robbins College of Business & Entrepreneurship and the 2021-22 Van Hoisington Faculty of Distinction Award. Sam earned a B.M. in music and an M.A. in economics from Wichita State University, as well as a Ph.D. in economics from Claremont Graduate University.
KEVIN A. SHAFFER, M.S.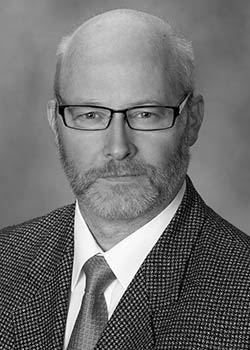 Kevin Shaffer works as an associate professor within the department of Informatics. He graduated from the University of Colorado with a master of science in telecommunications in 1998 and is currently pursuing his doctoral degree in Information Systems through Nova Southeastern University. Prior to graduate school, Kevin lived in Osaka, Japan for six years. Kevin's research interests include international message telephone service (IMTS) economics and the promotion of broadband internetworking services to assist rural development. Kevin Shaffer is a Cisco Certified Network Professional (CCNP) and a Cisco Certified Design Professional (CCDP). His instructional responsibilities include data communications, internetworking and telecommunications courses.
MICHAEL A. SMITH, PH.D.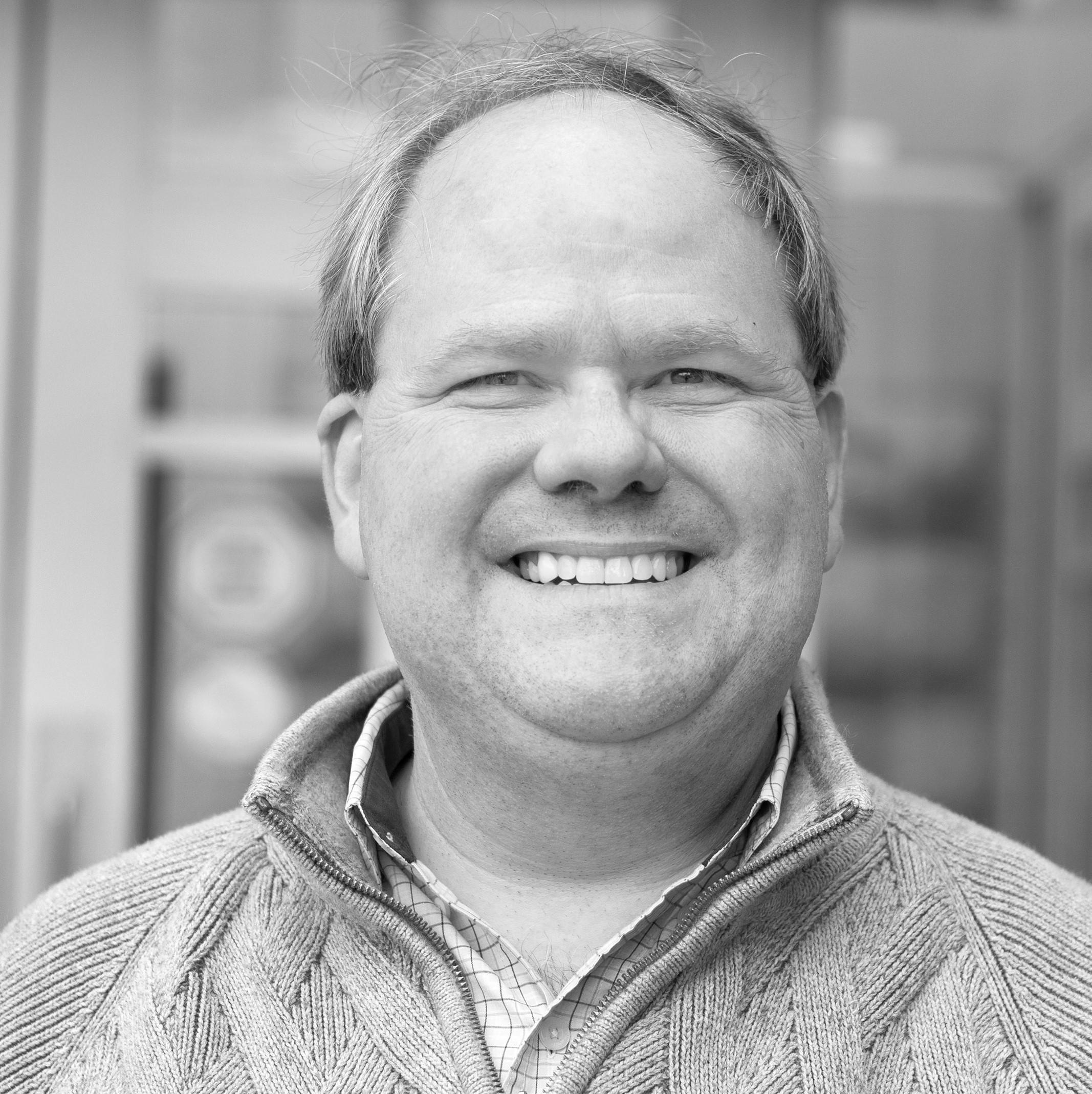 Michael A. Smith, Ph.D. is a professor of Political Science and Chair of Social Sciences, Sociology, and Criminology at Emporia State University. His teaching interests include state and local government, campaigns and elections, legislative politics, and political philosophy. Michael is the solo author of one book and editor and/or lead author of four more, including Much Sound and Fury or the New Jim Crow (SUNY Press, 2022). He has also published articles in PS: Political Science and Politics, Perspectives on Politics, and other journals. Michael appears regularly around Kansas and western Missouri giving talks, and appearing on television and radio broadcasts including Kansas Week (KPTS), I've Got Issues (KTWU) and Up to Date (KCUR).
MORGAN STEELE, PH.D.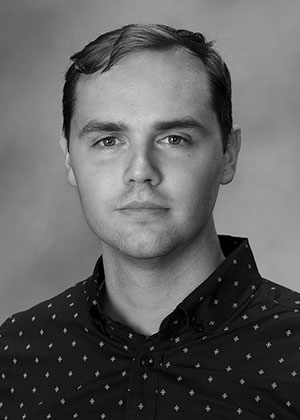 Morgan Steele is an assistant professor in Criminal Justice Programs at Fort Hays State University. He is also the National Research Coordinator for the National De-Escalation Training Center. Morgan earned his Ph.D. at the University of Cincinnati (UC) with a focus on community criminology and policing. He has an M.S. in Criminal Justice from UC, with a B.S. in Psychology and a B.A. in Law & Society from Purdue University, with a minor in Forensic Science. Morgan has previously taught undergraduate courses at University of Cincinnati and at Northern Kentucky University.
JAY STEINMETZ, PH.D.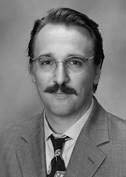 Jay Steinmetz is an assistant professor of Political Science at Fort Hays State University specializing in political theory, American politics, and public law. His research lies at the intersection of law, culture, and political regulation. He is the author of Beyond Free Speech and Propaganda: The Political Development of Hollywood and Politics, Power, and Purpose: An Orientation to Political Science. He is currently working on a monograph detailing the cultural memory of Abraham Lincoln in the Progressive Era.
Dr. Steinmetz is the host of a program called Talking Democracy, produced by the Tiger Media Network in coordination with the American Democracy Project. As a policy fellow at the Docking Institute, Dr. Steinmetz is coordinator and host of the program The Kansas Legislature on Smoky Hills Public Television.
APRIL TERRY, PH.D.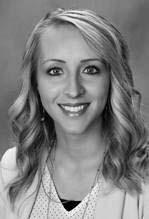 Dr. April Terry is an Associate Professor in Criminal Justice Programs at Fort Hays State University. She has experience working with incarcerated populations and specializes in juvenile corrections, gender and crime, rural criminology, and gender-based violence. Dr. Terry serves as the vice-chair of the Kansas Advisory Group on Juvenile Justice and Delinquency Prevention and chair of the Policy Committee, as well as a consultant with the Kansas Department of Corrections-Juvenile Services. She received her master's degree in Clinical Psychology and remains a Licensed Master's Level Psychologist. Dr. Terry completed her Ph.D. from Kansas State University in Sociology with a concentration in criminology and gender studies. Her research focuses on the intersection of psychology, criminology, and sociology, as it relates to juvenile justice-involved girls.
GREG WEISENBORN, PH.D.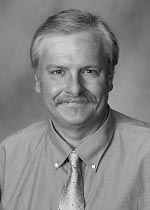 Greg Weisenborn is an associate professor in the Department of Management at Fort Hays State University. His consulting and research interests include business process efficiency & effectiveness, lean six-sigma improvement projects, ERP systems implementations, and general service and manufacturing systems improvement. He teaches production & operations management and other related business operations courses in the Robbins College of Business & Entrepreneurship. Prior to joining the faculty at FHSU, Dr. Weisenborn worked as a manufacturing and supply chain consultant, as a research associate at the Veterans Administration VISN8 Patient Safety Center, and was a faculty member at St. Petersburg College. Other research and consulting interests include scarce inventory allocation decisions, healthcare ergonomics and safe patient handling, and student learning styles. Dr. Weisenborn earned B.S. and M.S. degrees in electrical engineering from Kansas State University, a Ph.D. in industrial engineering from the University of South Florida, and a Lean Six-Sigma Blackbelt Certificate from Villanova University.