Faculty & Staff
Rick Feltenberger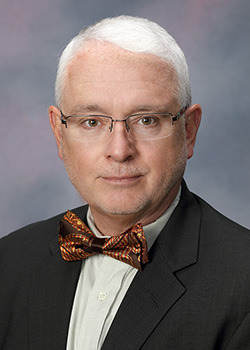 Regional Director
Email: rkfeltenberger2@fhsu.edu
Rick Feltenberger is the Regional Director at the FHSU Kansas SBDC office! He is from a small coal & steel town up in the Appalachian Mountains.  He did a lot of traveling, went to college, and lived in Colorado for about 20 years before moving to Hays.  Rick started working at the Kansas SBDC in late July of 2016 and has loved every minute of it! As regional director for 29 Kansas counties, his responsibilities are to help business startups and established businesses solve problems so that they can achieve financial independence and success.  He finds some of the most rewarding work by covering the "dailies" that each business owners much accomplish.  With the help of his tremendous team from Hays and Colby, he is able to accomplish these high level tasks! A couple interesting facts about Rick is that he once ran a 3:15 marathon, has started 4 businesses, and worked at several Fortune 100 companies! He likes to play golf and ride motorcycles in his free time! Rick's favorite food is Nigiri Sushi and his favorite movie, that he watches every year, is It's a Wonderful Life. Rick is the man, with a plan!
Sue Rundle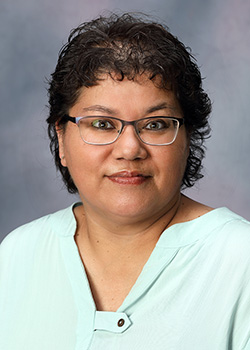 Program Specialist
Email: sarundle@fhsu.edu
Sue Rundle is our Program Specialist at Kansas SBDC at FHSU! She was born in Frankfurt, West Germany and grew up in Phillipsburg and Hays, KS.  She has been in Hays since 1980.  Sue started working for the Kansas SBDC in February 2017.  Sue's tasks and duties here are to assist the Regional Director with anything that needs to be done, supervise the student employees, verify P-Card transactions, make travel arrangements for the Regional Director and consultant, track and order supplies, and make sure the office is running smoothly! She is also a liaison with the Lead Center in Topeka as well as here at FHSU. Some of her hobbies include reading anything from James Patterson, spending time with her family, especially her granddaughter Emery, and playing with her American Eskimo dog, Niki.  An interesting fact about Sue is that her mother is Korean.  Her parents met when her dad was based in Seoul, South Korea in the Army.  Sue's favorite food is Chicken Alfredo and her favorite movie is The Breakfast Club.  Thank you Sue for keeping us on track!
Mariel Huasanga Ramirez
Colby Outreach Business Advisor
Email: mnhuasangaramirez@fhsu.edu
Mariel Huasanga is a Business Advisor from our Colby Outreach Center! She is from Lima, Peru. She has lived in Colby for a little over a year now and has been with the Kansas SBDC for almost 13 months. Her duties for Kansas SBDC are to assist entrepreneurs and small business owners in areas like management, finance, marketing, international trade, and access to capital. Something interesting about Mariel is that she is fluent in 5 different languages and has almost perfect native accent for those languages! She also has a degree in International Business and has owned two different businesses: a consulting company and a biotechnology company. Her hobbies include gaming, computers, painting, playing several instruments, travelling, and reading. Mariel's favorite food is Peruvian or French and her favorite movie is Le Fabuleux Destin d'Amélie Poulain. Give Mariel a shout for all your Business needs!
Beiqi Chen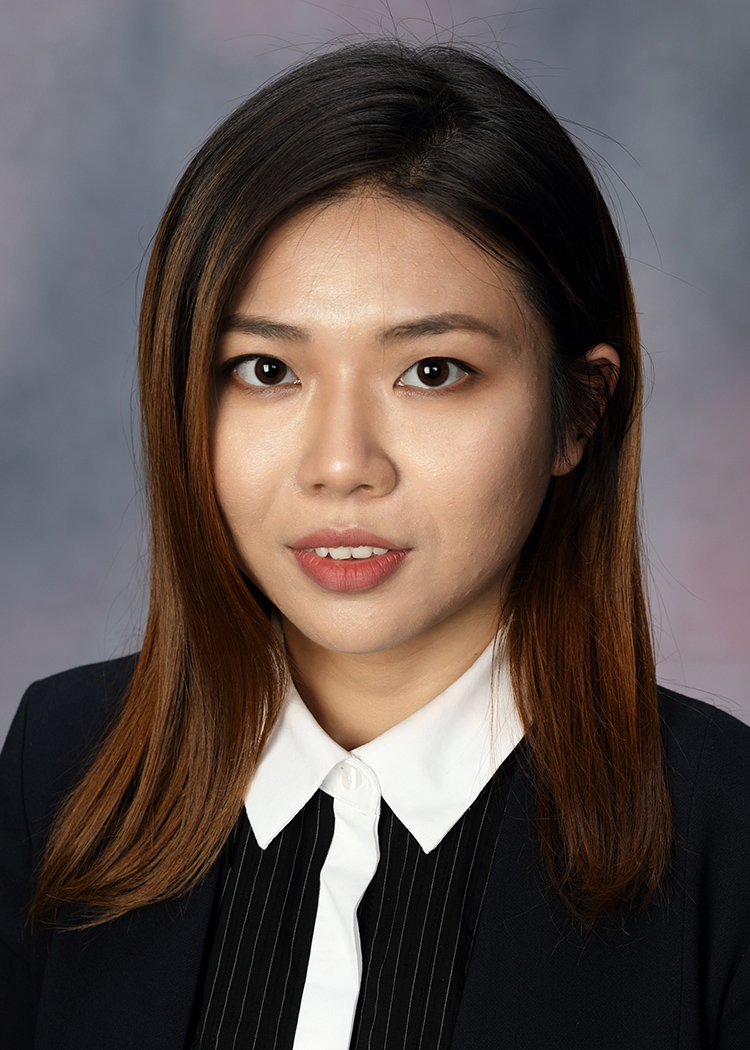 Ricky Carrasco
Graduate Assistant
Courtney Kuntz
Student Office Assistant
Email: sbdcasst@fhsu.edu
Courtney Kuntz is our Office Assistant! She is from a small town in Southeast Kansas called Dexter.  She has been attending Fort Hays State University since August 2015 and will be graduating May 2019 with a Business Management degree. She started working with the Kansas SBDC late April 2018. Some tasks and duties that Courtney completes everyday are developing flyers, organizing business workshops, answering phone calls, and assisting clients that are interested in starting their own business.  An interesting fact about Courtney is that her hometown only has around 275 people in it and her graduating class only had 12 students! In her free time, she likes to hang out with friends, boyfriend, and family. She also likes being outdoors and going to the lake. Courtney's favorite movie is The Lion King and her favorite food is chips and queso. If you have any questions for the Kansas SBDC, she's the girl to call!
Ralph Stone