Dr. Brian A. Swanson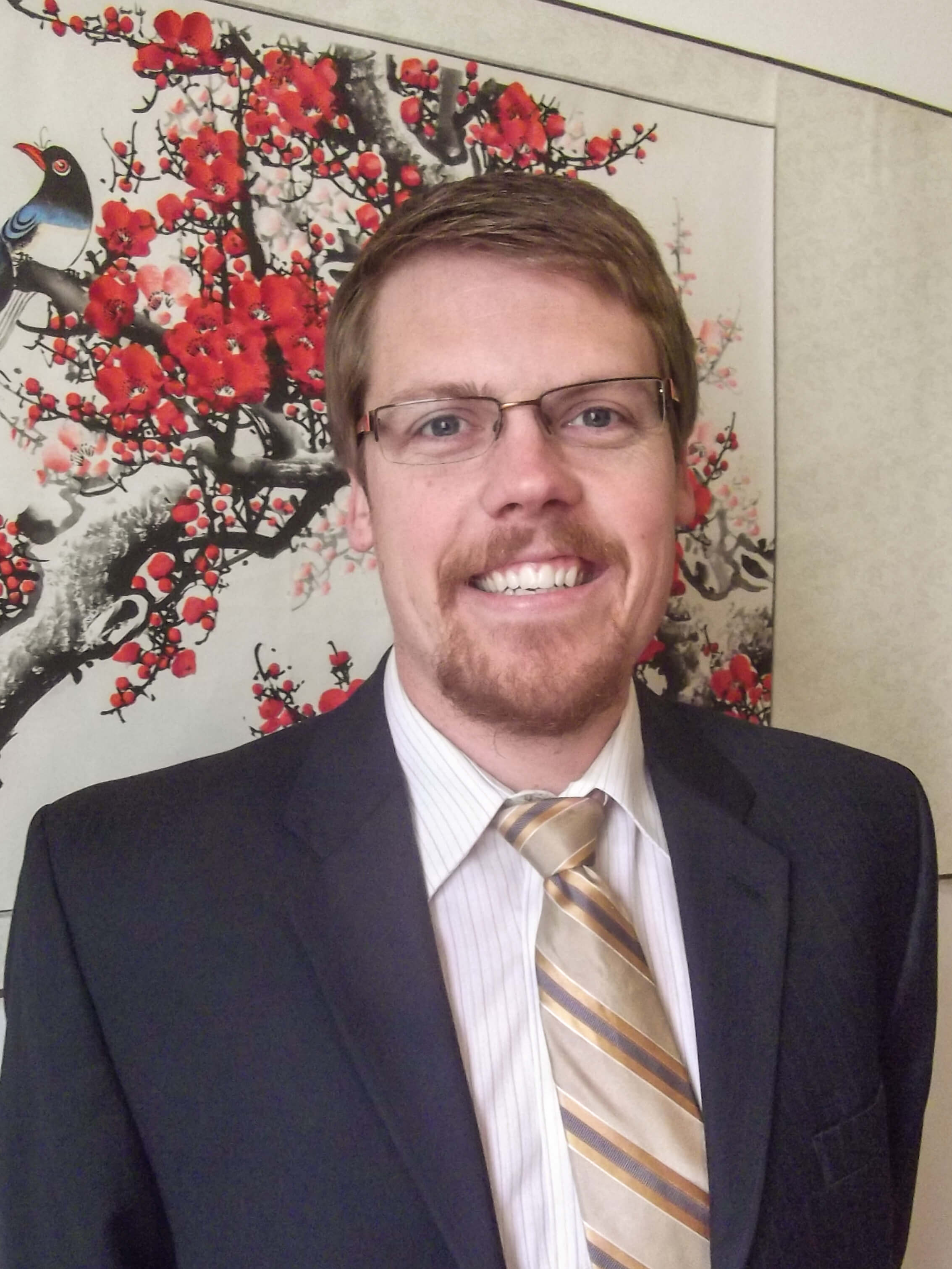 baswanson2@fhsu.edu
168 Renmin Lu, Xinzheng, Henan, China 451150

Dr. Brian A. Swanson and his wife Mary serve at FHSU's SIAS campus in China.

Education:
Juris Doctorate, University of California, Hastings College of the Law, San Francisco 2009
B.A., Political Science, University of California, Berkeley, Berkeley, CA 2005
Supplemental Education:
Harvard University, Chinese History, Online, 2014
University of Cambridge, England 2004

Professional Licenses:
Member of the Bar of California

Courses Taught:
 Business law
 Introduction to Business
 Human Resource Management
 Business Management
Research Interests
Impact of law on Chinese economy, Chinese business, Pedagogy strategies in China,  Chinese business, international relations and politics, Chinese legal system
Awards
Cross Border Excellence Award
SIAS Faculty Excellence Award (3 times)
Highest Student Evaluation at SIAS for Academic Faculty (15 times)

Publications
Swanson, B.A., Swanson, M.K., and Wang H. "Impact of US-China Trade War on Graduate School Selection." Awaiting editor approval.
Swanson, M.K. and Swanson, B.A. "Faculty Placement Strategies for International Higher Education Institutes: A Cultural Values Perspective." Journal of International Education in Business. May 2019.
Swanson, M.K. and Swanson, B.A., 2017. "The Role of Motivation and Adjustment in Selection of Expatriate Academics in China: A study of a Chinese university with one of the largest foreign faculty staffs." International Journal of Qualitative Research in Services Vol. 2 (4).
Swanson, B.A. and Droege, S. From Firms to Cities: Applying the Resource Based View of the Firm to Qingdao, China.   Journal of International Academy for Case Studies. (2016).
Swanson, B.A.. Inspiring Independent Thought: Issues and Techniques for Teaching Chinese Students in American University Classrooms.  Walailak Journal of Asian Studies (2016).

Dr. Brian A. Swanson and his wife Mary are in their 8th year at our Chinese campus at SIAS International University in Henan, China. Brian is passionate about finding new and innovative ways to engage his students and improve their lives both inside and outside the classroom. For recreation, he loves sports, strategic board games and exploring the world.  He has already been to 110 countries and all seven continents and enjoys engaging and learning about new cultures whenever possible.