Application
MBA applications are accepted throughout the year and admissions are made on a continual basis. All materials should be received at least 30 days prior to the student's first registration. The FHSU Graduate School and MBA Committee will only review complete application packages, which must include the following: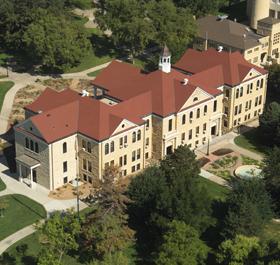 A paid graduate application
Current resume
Official transcripts from all undergraduate and graduate coursework (in English)
Two (2) letters of recommendation (must be signed and on letterhead to be official)
Personal statement from student indicating reasons for seeking a Master of Business Administration degree including professional and/or career goals and pertinent past work experience
Other requirements as specified by the Fort Hays State University Graduate School
Apply through the FHSU Graduate School.
Please do not include a photograph on any application materials. Applications with photographs will not be reviewed.
All application materials should be sent to the FHSU Graduate School via email at gradschool@fhsu.edu or mail:

Graduate School
Fort Hays State University
600 Park Street
Hays, KS 67601

Questions regarding the application process can be directed to the FHSU Graduate School at 785-628-4236 or gradschool@fhsu.edu or Sarah Patterson, MBA Graduate Coordinator, at 785-628-5696 or gradcoordinator@fhsu.edu.