Tisa Mason returns to Fort Hays State University as 10th president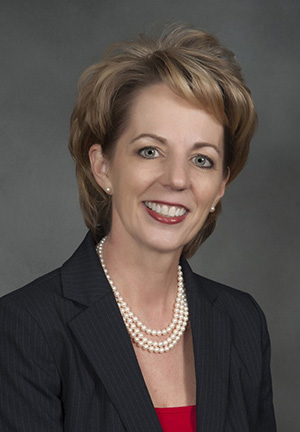 11/03/17
NOTE TO EDITORS NEWS DIRECTORS: A print quality photo of Dr. Mason is available for download through the Tisa Mason link on the page at http://bigcat.fhsu.edu/currentevents/news_photos.php.

HAYS, Kan. - The Kansas Board of Regents today named Dr. Tisa Mason the new president of Fort Hays State University.

Mason, a former vice president for student affairs at Fort Hays State, has been serving as president at Valley City State University, North Dakota.

"I'm honored to accept the role of President at Fort Hays State University and once again join this outstanding community," said Mason. "I'm excited to work with the students, faculty and staff of this leading forward-thinking, entrepreneurial university as together we position the university for even greater levels of achievement and innovation."

"Dr. Mason possesses a wealth of experience and has the innovative spirit needed to lead Fort Hays State University," said Dave Murfin, chair of the Board of Regents. "I'm confident that she will continue the Fort Hays State tradition of providing accessible, quality education to its community and our state."

A native of Massachusetts, Mason, in addition to serving as president of Valley City State and vice president for student affairs at FHSU, also served as dean of student life at the University of Wisconsin-Whitewater; executive director of the Sigma Kappa Sorority and Foundation in Indianapolis, Ind.; director of student life and assistant professor at Christopher Newport University, Newport News, Va.; and assistant dean of students, Hanover College, Hanover, Ind.

In 2013, Mason received the Robert H. Shaffer Award from the Association of Fraternity/Sorority Advisors for her long-term commitment to fostering positive change in fraternities and sororities. She received the Excellence in Service to Students Award from the National Society of Leadership and Success in the same year.

Her academic credentials include a Doctor of Education degree in higher education from the College of William and Mary in Williamsburg, Va.; a Master of Science degree in education from Eastern Illinois University in Charleston, Ill.; and a Bachelor of Arts degree in sociology/anthropology from Transylvania University in Lexington, Ky.

"The Presidential Search Committee did an outstanding job in identifying such an excellent candidate for us," said Regent Joe Bain, an FHSU alumnus. "The members of the Board are also grateful to Dr. Andy Tompkins for his leadership of FHSU as Interim President."

A high-resolution photo of Dr. Mason is attached to this news release.

For more information, please contact Matt Keith at (785) 430-4237 or mkeith@ksbor.org.

About the Kansas Board of Regents:
The nine-member Kansas Board of Regents is the governing board of the state's six universities and the statewide coordinating board for the state's 32 public higher education institutions (seven public universities, nineteen community colleges, and six technical colleges). In addition, the Board administers the state's student financial aid, adult education, GED, and career and technical education programs. The Board also authorizes private proprietary schools and out-of-state institutions to operate in Kansas, and administers the Kan-ed network, a program for facilitating and promoting distance learning and telemedicine in schools, libraries and hospitals. Visit the Kansas Board of Regents online at www.kansasregents.org.