FHSU's next Science Café set for Feb. 20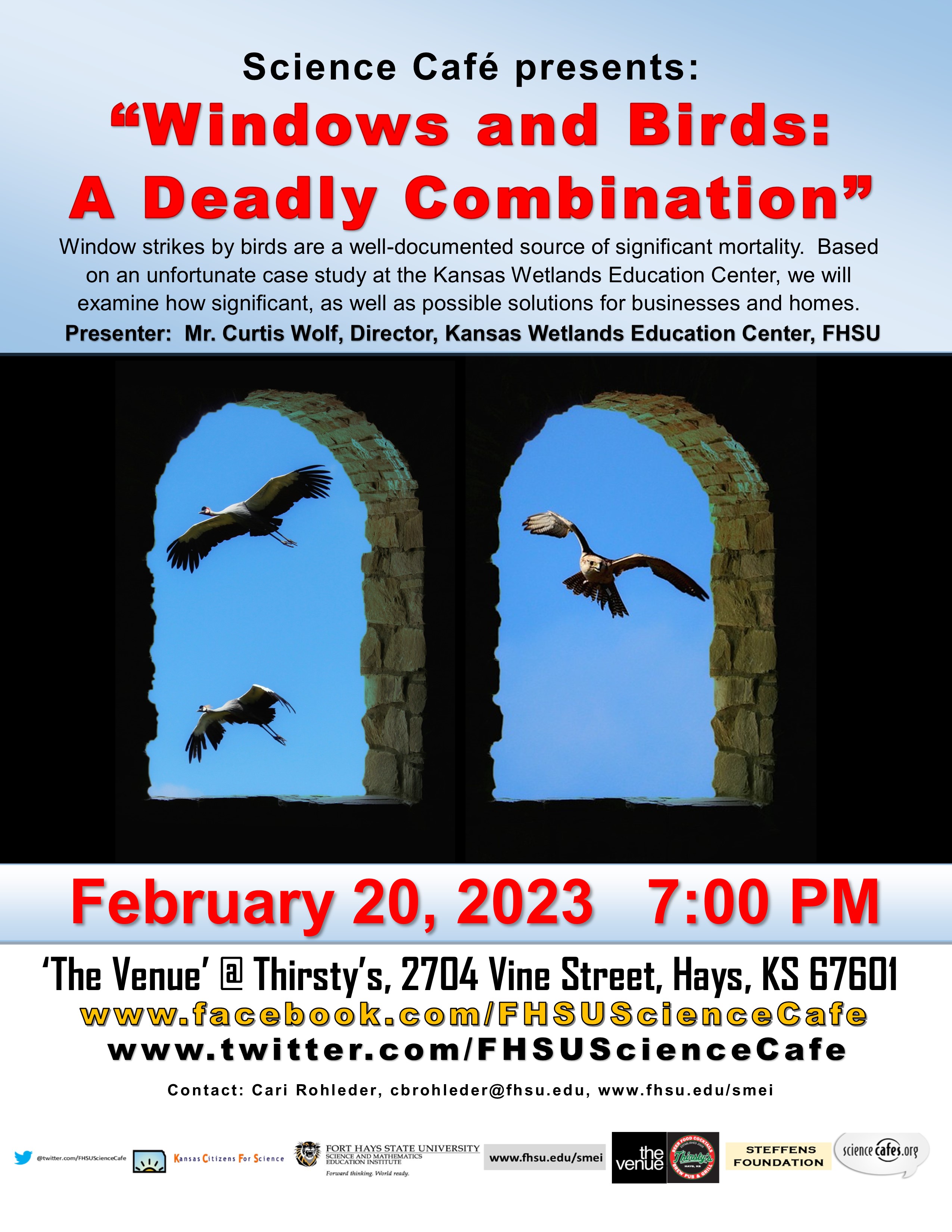 2/13/23
By FHSU University Communications
HAYS, Kan. – Fort Hays State University's next Science Café for the spring 2023 semester is set for Monday, Feb. 20.
This month's presentation, "Windows and Birds: A Deadly Combination," is sponsored by FHSU's Science and Mathematics Education Institute (SMEI). The presentation will begin at 7 p.m. at The Venue in Thirsty's Brew Pub & Grill, 2704 Vine.
Curtis Wolf, director of the Kansas Wetlands Education Center, will examine the significance of window strikes by birds and possible solutions for businesses and homes.
Science Café presentations are free and open to the public. Questions can be directed to Cari Rohleder at cbrohleder@fhsu.edu or 785-628-4743 or by visiting:
www.twitter.com/FHSUScienceCafe