FHSU's next Science Café set for March 27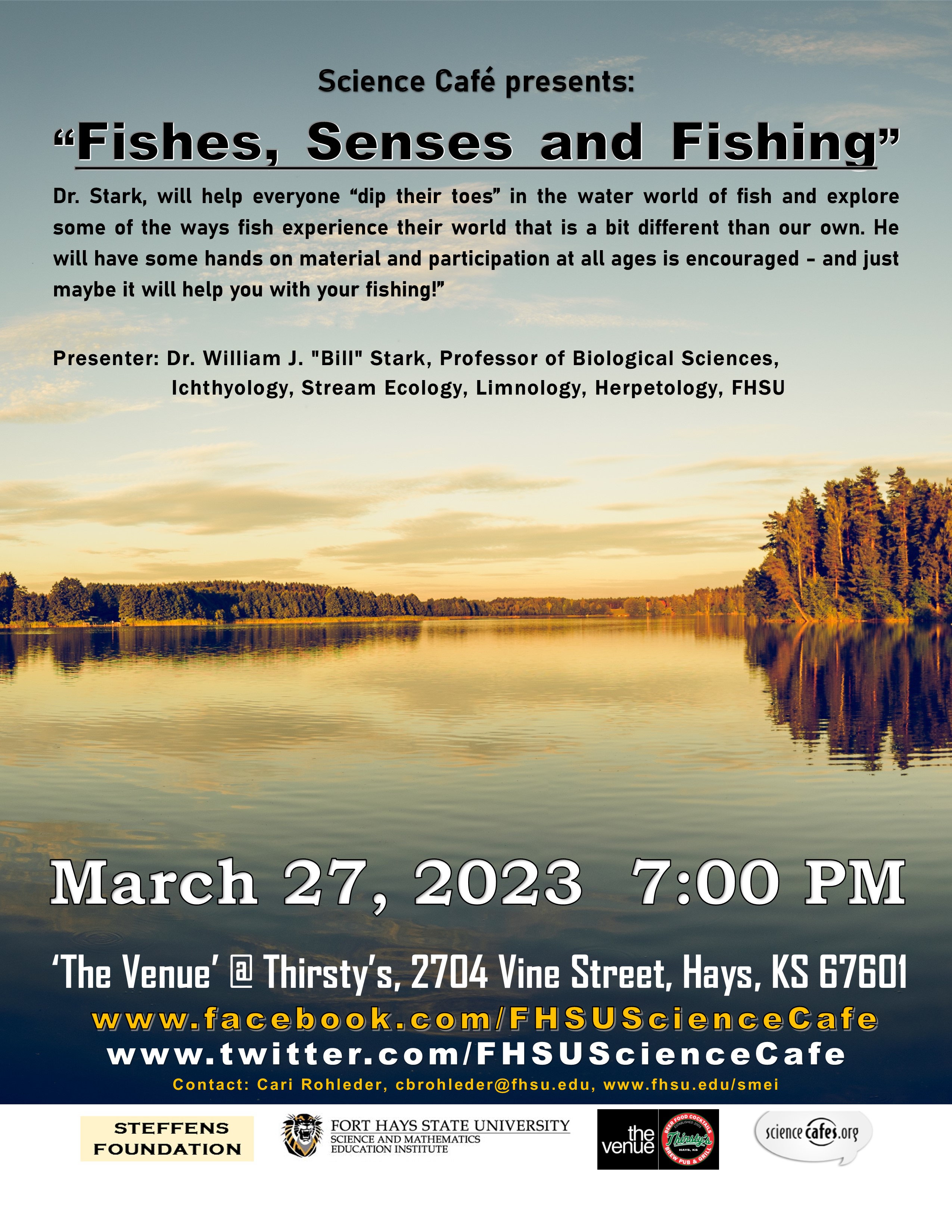 3/20/23
By FHSU University Communications
HAYS, Kan. – Fort Hays State University's next Science Café is set for Monday, March 27.
This month's presentation, "Fishes, Senses, and Fishing," is sponsored by FHSU's Science and Mathematics Education Institute (SMEI). The presentation will begin at 7 p.m. at The Venue in Thirsty's Brew Pub & Grill, 2704 Vine.
Dr. William "Bill" Stark, professor of biological sciences at FHSU, will help everyone "dip their toes" in the water world of fish and explore some of the ways fish experience their world that is a bit different than our own. He will have some hands-on material. Participation of all ages is encouraged.
Science Café presentations are free and open to the public. Questions can be directed to Cari Rohleder at cbrohleder@fhsu.edu or 785-628-4743 or by visiting:
www.twitter.com/FHSUScienceCafe