Student Affairs Offices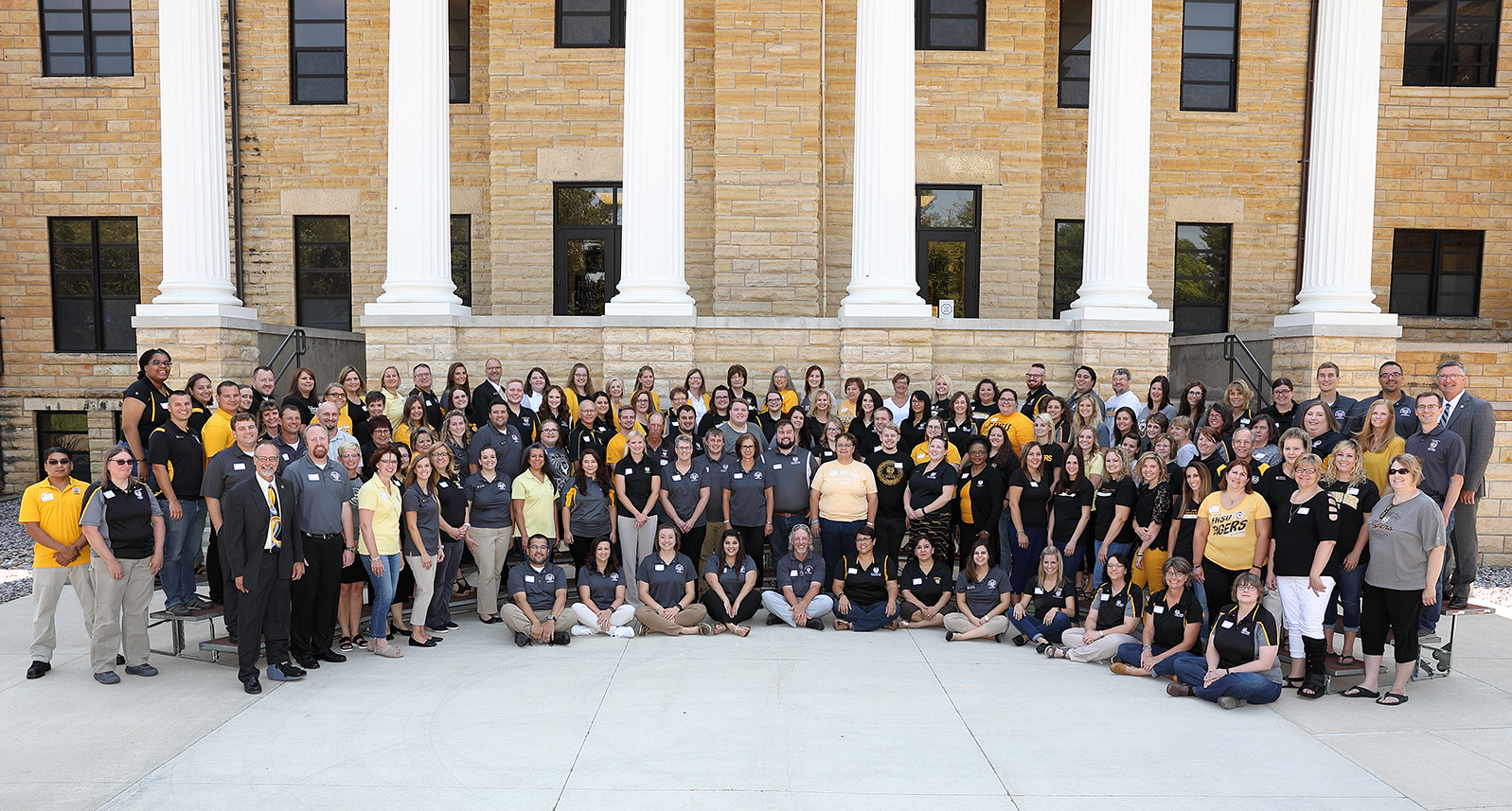 Academic Advising
Get the assistance you need from professional advisors to help you make informed decisions that lead to academic, personal and professional success!
Academic Support and Tutoring
Make the grade through free tutoring, individualized help with study skills, and college and life skills workshops.
Admissions
Find out when a counselor will be in your area, plan a campus visit, get your questions answered...and apply to be a Tiger!
Alcohol and Drug Counseling
Take advantage of free, confidential counseling for drug and alcohol issues as well as education for DUI, MIP, MIC, OC, and possession arrests.
Career Exploration
Let a career counselor assist you in exploring your interests, abilities, and values, in order to find careers and majors that fit your goals.
Career Services
Looking for a full-time, part-time, or internship position? Let Career Services point you in the right direction!
Center for Civic Leadership
Become part of the next generation of citizen leaders. The hub of civic engagement on campus, the CCL offers you all sorts of opportunities to make a difference on campus and in the community.
Student Engagement
Are you looking for ways to make friends and have fun? Discover your ultimate one-stop-shop for information, support and resources to get involved in campus life.
Chartwells Catering & Food Service
See what's on the menu, put flexi-cash on your Tiger card, or make catering arrangements.
Diversity Affairs
Whether you need support as a student of color, LGBTQ or ally, want to join a club, or have questions about diversity programming at FHSU, you can find assistance here.
ENCORE Series
A leading source of arts and entertainment for over 25 years, the ENCORE Series brings approximately eight high-caliber performances to the Beach/Schmidt Performing Arts Center each year. Best of all? Students can take advantage of unbeatable ticket prices!
Financial Aid/Scholarships
Take advantage of the different types of federal, state and community aid available to you, and find the help you need to get through the application process!
Greek Life
FHSU's fraternity and sorority community offers you opportunities for scholarship, leadership, community service, philanthropy, friendships and a place to call home. Take the opportunity to learn more about Greek life and make a decision based on your experience!
International Student Services
Offers orientation, immigration, and academic support for students studying at FHSU from other countries. Cross-cultural programming and activities are also supported and coordinated for the FHSU and Hays Communities.
Jobs for Tigers
Register with Jobs for Tigers to find part-time, off-campus employment in the Hays area.
Judicial Affairs
Have question or complaint regarding student behavior? Find out more about FHSU's Code of Conduct, mediation and conflict management.
Kansas Academy of Mathematics and Science
The Kansas Academy of Mathematics and Science (KAMS) is the state's premier academic high school program for the state's best and brightest high school students. KAMS is a unique residential learning experience that provides exceptional high school juniors and seniors a potent blend of academic and co-curricular opportunities to develop the whole student.
Health & Wellness Services
From treating minor illnesses to providing immunization shots and physical exams, Student Health is the place to go for support and health information on campus. Take advantage of free tutoring, personal counseling, alcohol and drug counseling to help you reach your academic and personal best.
Memorial Union
The Union is THE hub of activity on campus, where you can hold meetings, grab a meal or snack, play pool or ping pong, study or relax between classes, buy books and supplies, or get tickets for campus events.
On-Campus Employment
Want to develop your skills and earn a little extra spending money? See what on-campus student positions are available and find out how to apply.
Persistence & Retention
Fort Hays State University is committed to student success & degree completion through various retention & persistence initiatives. Retaining our students is a community effort involving all stakeholders including faculty, staff, students, administrators, families, friends, alumni, and more.
Personal Counseling
Get the free, confidential support you need to manage stress, cope with transition, deal with relationship difficulties, or work on things you want to change.
Registrar
Through the Registrar's office, take care of official business such as verifying your admission or registration status, obtaining an official FHSU transcript or checking the status of your degree summary.
Residential Life & Learning Communities
Take advantage of the support you'll find living on campus, and enjoy all the convenience, accessibility - and fun - whether you choose a traditional residence hall, modern or family friendly apartment.
Student Accessibility Services
Discover how we can help you make the most of college through a variety of academic and co-curricular services.
Student Activities Calendar
Looking for a variety of social, cultural, multicultural (and maybe even educational!) activities to attend? Learn more about all the great programming available for students, faculty, staff and the surrounding community.
Student Government Association
The Student Government Association represents your interests on campus. Let your voice be heard by speaking with your senator, volunteering for a committee or running for a senate seat!

Student Handbook
Do you have questions about FHSU policies and procedures? Want to learn how to get involved in student organizations or other special events? Need to know about campus fees, services, offices, and more?! The FHSU Student Handbook is the place to learn all about the "how to" and "where to" at Fort Hays State!
Student Organizations
College is about more than attending classes, taking tests and writing papers. Whether you want to join a group or start your own, student organizations give you the opportunity to make friends, build leadership skills, and make a positive change on campus.
Study Abroad/National Student Exchange
Why not see the world while you're in college? Whether you study at another US university or halfway around the world, it'll be an experience you'll never forget. And it might just change your life.
Testing Services
Find information on test dates, test registration procedures, and test day policies for a variety of national standardized exams, such as CLEP, ACT, LSAT and others.
The University Bookstore
Order your books for the upcoming semester, buy some cool FHSU gear, or find the perfect gift for someone special.
Tiger Card
Get (or replace) your Tiger ID card to check out materials at the library, access your meal plan, spend flexi-cash, used as a debit card on campus and around town, and get into sporting events and the Wellness Center.
Family & Friends Weekend
Every spring, Tiger Family Weekend gives you the chance to invite your parents and siblings to spend time with you on campus and attend a variety of special family-focused events.
Tigers in Service
Let Tigers in Service get you connected to a wide variety of service opportunities during your studies at FHSU.
Tiger Tots
Have a Tiger cub at home? Conveniently located in Rarick Hall, Tiger Tots offers high quality daycare/pre-school education for children age 3-5.
FHSU Online
Need a degree, class, or certificate but can't come to campus? FHSU Online is FHSU's online education department. FHSU offers associates, Bachelors, Masters, and a doctorate degree online!