Writing Center Staff
Dr. Lexey Bartlett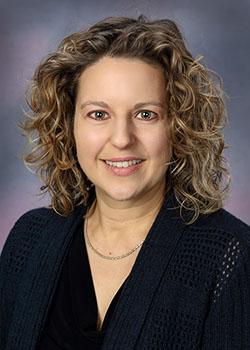 Director of the Writing Center
Email: labartlett@fhsu.edu
I'm delighted to welcome you to our writing center. I am an associate professor of English at FHSU, where I teach a range of literature and writing courses. I have also worked at the writing center at my alma mater, the University of Texas at Arlington. Like most people, I write in many genres and am always finding out more about my own writing process. Although much of my own scholarly work relates to literature, I enjoy helping students cultivate their own voices in writing and discover the processes that make them most successful at writing.
Judy Sansom
GTA, English Department
I am a graduate student in the English Department. My goal is to become a college professor in the field of Literature. I enjoy watching television, listening to music, and diving into a new book. I would be happy to assist you in any form of writing. If you need assistance with any step of the writing process-I am here to help!
Jessica Shields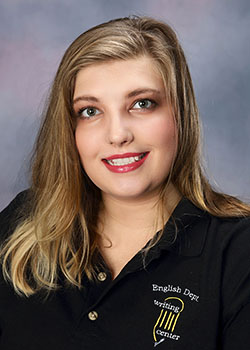 GTA, English Department
I am a graduate student in the English Department and am taking classes to complete a Museum Studies Certificate. I love everything related to history and books! My strong points are in organization, brainstorming, fluency, and research. My future goal is to work where I can do research daily. In my free time I enjoy being a foodie, reading a good book, and spending time with my cats. Feel free to stop by and see me!
Writing Consultants
Alexis-Athena Wyatt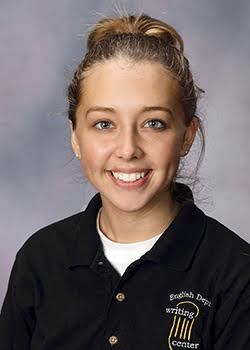 I'm currently an English major with a concentration in Teaching. I've always been passionate about the power of words, and I'm excited for the opportunity to demonstrate this power to other students! I'm hoping to help students with their writing skills in organization, transitions, focus, and fluency. I'm a self-proclaimed lover of all stories, from books, films, music, and even people! And I'm an especially big fan of all things Disney.
Brenna Lawless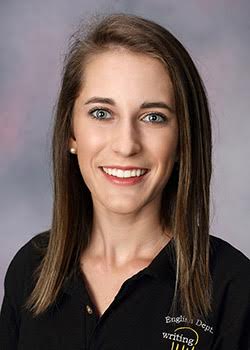 I am a junior majoring in Wildlife Biology. For the Writing Center, I've designed the Writing Lab Reports and Scientific Citations handouts. I enjoy working with students on lab reports as well as other scientific writings, and I'm most passionate about bridging writing and the sciences. My whims include running, birdwatching, reading good books, and starting each morning with a pot of coffee.
Mackenzie McGregor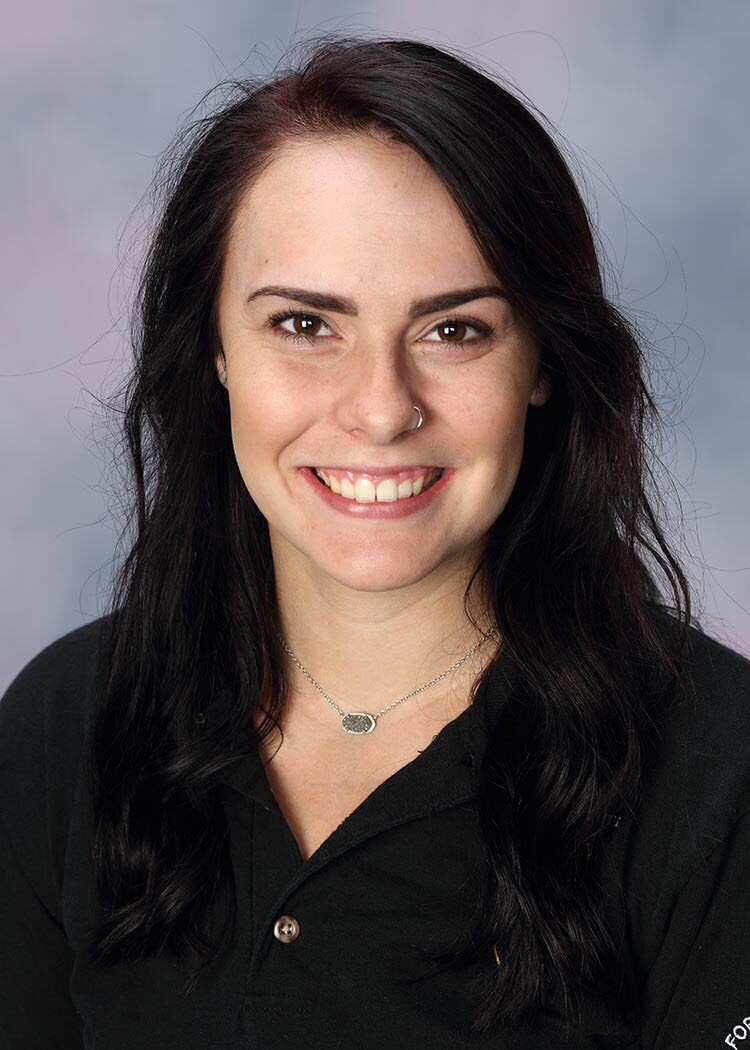 I am currently a sophomore English major with a concentration in Writing, and I am also minoring in Spanish. When I'm not busy being a full time student, I enjoy reading good books, drinking good coffee, and telling my dog what a good girl she is in a voice three octaves higher than normal. As an English major, I know how stressful it can be to endure an organized, creative process by yourself, so, if you find yourself struggling, feel free to stop by and see me for an appointment!
Michael Stueve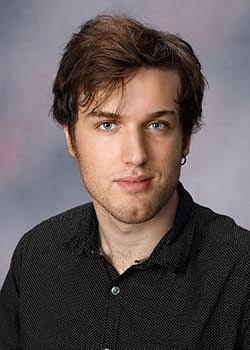 I am a sophomore double-majoring in Fine Arts and Graphic Design. Writing has always been something that I enjoy, whether it be a narrative essay or a full length research paper. Something about accurately communicating an experience or idea has always struck a special chord with me. I find that most writing done on my own, outside of my educational responsibilities, seems to be centered around self-expression. I realize that writing can be a struggle, so I am more than willing to offer any help in the pursuit of improving one's ability to conceptualize, organize, and accurately communicate ideas.
Phillipe Diaz
I am currently a sophomore, majoring in the Geosciences department. I hope to be involved in environmental conservation someday. Writing has always been a passion of mine, so I hope any enthusiasm I have can be passed on to you! I believe that being able to access our fullest potential and creativity is important when it comes to writing. I will do my best to help anyone see their strengths and ability to write. I hope to see you around the Writing Center!