Public Workshop: Supervisor Bootcamp
Not currently scheduled.
Overview
Participants will learn about the Five Effective Supervisory Skills: Guiding the Work, Organizing the Work, Developing Your Staff, Managing Performance, and Managing Relations. While each topic will be covered at an introductory level, we will more specifically dive into three applicable topics. First, we will dive deeper into Organizing the Work, and specifically, the five conflict styles & how to handle conflict effectively. Second, participants will take a deeper look at Developing Your Staff, which includes learning about the differences between Leadership & Management. And finally, the group will focus on Managing Relations by learning about the four different communication styles & how to work most effectively with each. To close out the training, the facilitator will ask participants to put the five supervisory skills to work with a hands-on, competitive activity. This provides the opportunity to highlight each of the supervisory skills with real-time examples.
Learning Objectives
Define the five effective supervisory skills.
Compare & contrast the five conflict management styles.
Identify the differences between a leader and a manager and how they are complementary.
Develop internal/external relations with effective communication skills.
Demonstrate comprehension of the five effective supervisory skills by participating in a hands-on activity.
Facilitator Bios
Robert Lloyd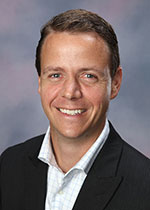 Dr. Robert Lloyd is an award-winning teacher and researcher in the Department of Management at Fort Hays State University. In addition to teaching management courses, he has led students on travel courses to the Caribbean, South America, and Europe. He serves as a consultant for the Management Development Center and regularly provides guest lectures at universities around the world. Dr. Lloyd brings more than a decade of industry experience to higher education. In addition to private-industry consulting, he also managed his own fertilizer merchandising firm and real estate investments. He worked for six years as a commodities marketer for Koch Industries in Wichita, KS, spent several summers on the Kenai Peninsula in Alaska as an outdoor adventure guide and manager, and served one season as auxiliary staff at McMurdo Station in Antarctica. He speaks fluent Spanish and conversational German and French.