Consultants and Facilitators
Jessica Albin
Jessica Albin, LMSW, LMAC, is a graduate of Fort Hays State University (FHSU) with a B.S. in Sociology and the University of Kansas with a master's degree in Social Welfare. She is currently the case manager at FHSU's Health and Wellness Services and a Field Liaison for FHSU's Masters in Social Work program, and thoroughly enjoys her work with university students and staff. Jessica is a Licensed Addictions Counselor (LMAC), a certified Person-Centered Case Manager (PCCM) and a Certified Clinical Trauma Professional (CCTP). She finds purpose in her volunteer work to help faith communities engage children and families in crisis, being an active member of her local church and living in rural Kansas with her supportive husband and two adventurous sons. Jessica embraces any opportunity to turn off her cell phone and be immersed in nature, sunshine and fresh air.
Kevin Amidon
Kevin Amidon is Director of the Honors College at Fort Hays State University, where he works with students from all majors and backgrounds to develop their academic strengths, leadership skills, career preparation, and service to the community.  The author of over 50 interdisciplinary and collaborative publications and winner of three major awards for his teaching, he was originally trained in economics at The University of Michigan.  After further study at the universities of Freiburg im Breisgau and Frankfurt am Main in Germany, he earned his PhD at Princeton University studying German cultural history and social theory.  As a postdoctoral researcher at the Freie Universität Berlin he pursued research on the social and political history of the life sciences and medicine between 1890 and 1945.  He serves on the Board of Directors of TSRL, Inc., a pharmaceutical research accelerator firm based in Ann Arbor, Michigan, and has been active in the arts and volunteer arts administration, serving as President of the Ames (Iowa) Town&Gown Chamber Music Association from 2013-2016, and as the current Concertmaster of the Hays Symphony.
Ruth Bealer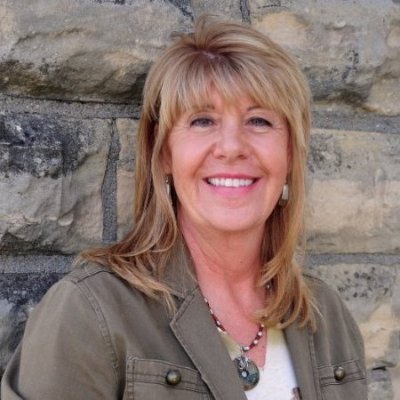 Ruth Bealer, SHRM-SCP has experience in both the public and private sector, and currently serves as the
owner and operator of HR Success Live. Ruth brings a wealth of experience in employee and labor
relations, performance management, culture change, and has an HR generalist background. Ruth has
worked with major corporations as well as with mid-size local organizations. Participants will find her
approach to human resources and workplace issues to be very practical and easy to implement. She
brings concept and theory to life with her examples of challenges faced by Human Resources
professionals and Supervisory personnel.
Emily Breit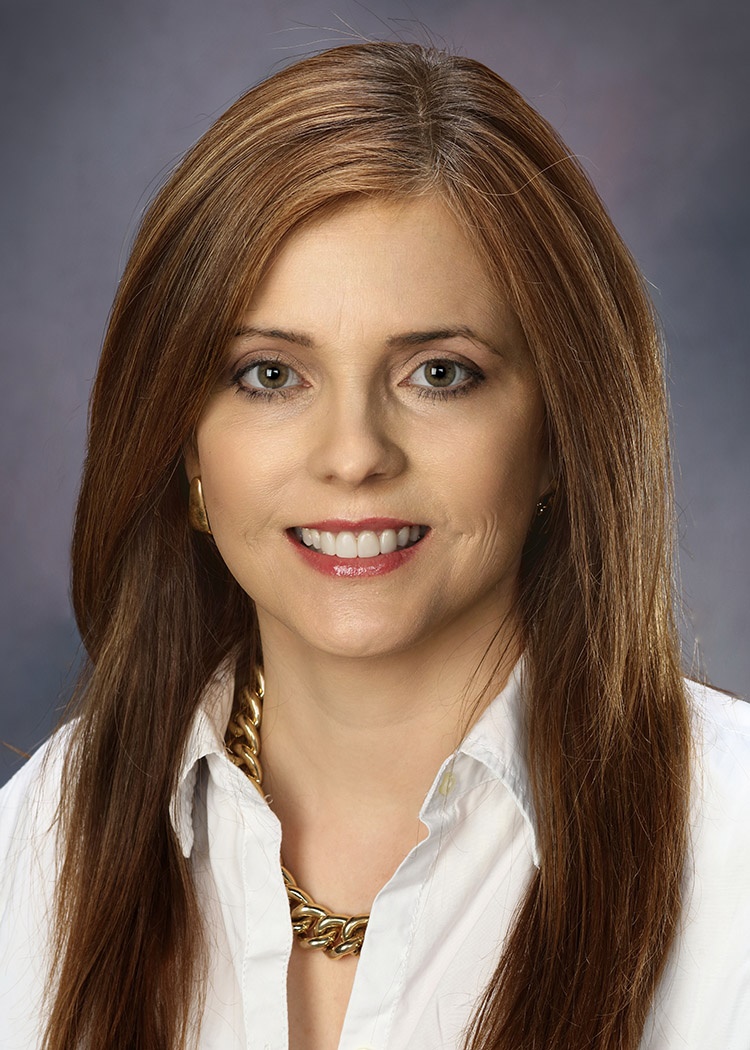 Emily Breit is a Professor of Finance at Fort Hays State University. She received her PhD. in Finance from Oklahoma State University and her undergraduate and master's degrees in business from Fort Hays State University. She focuses her research on commercial banking, small business lending, corporate governance, economic impact analysis, and pedagogy. She has taught courses in commercial banking, corporate finance, financial and quantitative methods, financial markets and institutions, and investments.
Amanda Brown
Amanda Brown, M.S., LCPC, is a Mental Health Counselor and Adjunct Instructor in the Counseling Department at Fort Hays State University . She has spent time working with both the KAMS/AMS students as well as traditional college students and provided both individual and group therapy. Prior to that, Amanda provided both individual and family therapy to children and families that had been impacted by abuse and other trauma.  Amanda has an eclectic approach to counseling and she believes that utilizing self-care, mindfulness, and movement can help clients reach optimal mental health.  Amanda received her B.G.S in Child Development and Human Services in 2013 from Fort Hays State University. She then went on to receive her M.S. in Mental Health Counseling, also from Fort Hays State University, in 2015. Amanda resides in Hays with her husband, Chad, and two children.
Christie Brungardt
Dr. Christie Brungardt is the co-founder of Jana's Campaign, Inc., which is a national education and violence prevention organization with the single mission of reducing gender and relationship violence. On July 3, 2008, her life changed forever when her daughter, Jana Mackey, was murdered by her ex-boyfriend. In honor of Jana and other victims and survivors, Jana's Campaign was established. Jana's Campaign delivers educational programs that prevent domestic and dating violence, sexual violence, and stalking. Christie recently retired as an Assistant Professor of Leadership Studies at Fort Hays State University, where her main teaching and research areas were youth leadership development, women and leadership, and civic engagement. She has been the recipient of advising awards, Fort Hays State University's highest award for teaching, as well as the faculty service award.
Kaiti Dinges
Kaiti Dinges is the Interim Executive Director at Jana's Campaign, Inc., a national education and violence prevention organization with the single mission of reducing gender and relationship violence. Kaiti works with thousands of students and citizens across Kansas, Colorado, and Nebraska educating them on healthy - and - unhealthy relationship behaviors and how to be active bystanders. Kaiti graduated in 2017 with a Master's of Professional Studies with a concentration in Organizational Leadership from Fort Hays State University. She is active in the Hays, KS community and recently received recognition as an outstanding graduate of the Fort Hays State University Graduate School.
Rachel Dolechek
Dr. Rachel Dolechek is an Instructor of Business Communication at FHSU. She teaches courses in business communication, managerial communication, professional development, and corporate communication. Her research interests involve business pedagogy, employability, business communication, and issues in higher education. Dolechek has over ten years of teaching and advising experience across various roles in higher education. She is the 2018 recipient of the Outstanding Graduate Advisor Award, a finalist for the 2015 Navigator Award, and the recipient of the 2014 Virtual College Adjunct of the Year award for the Robbins College of Business and Entrepreneurship. She previously served on the Steering Committee for the Kansas Academic Advising Network and is a member of the Association for Business Communication, Management & Organizational Behavior Teaching Society, and Phi Kappa Phi.
Abeni El-Amin
Dr. El-Amin has taught Political Science, Business Administration, and Heath Sciences for over a decade at several institutions of higher education: Clark Atlanta University, Savannah State University, Mercer University, Saint Augustine's University, Shaw University, Wake Technical Community College, North Carolina State University, University of Dubuque, Ivy Tech Community College, Indiana University, Bellevue University, and Fort Hays State University. She is co-founder of Project Ricochet, Inc, a violence prevention youth services organization; a partner of Titan and Mogul; a Lean Six Sigma consultancy; owner of Carbon Core Fitness, a personal training and fitness firm; and Global Exchange Partners, a global human integration consultancy specializing in network construction, corporate communications, and organizational development.
Cole Engel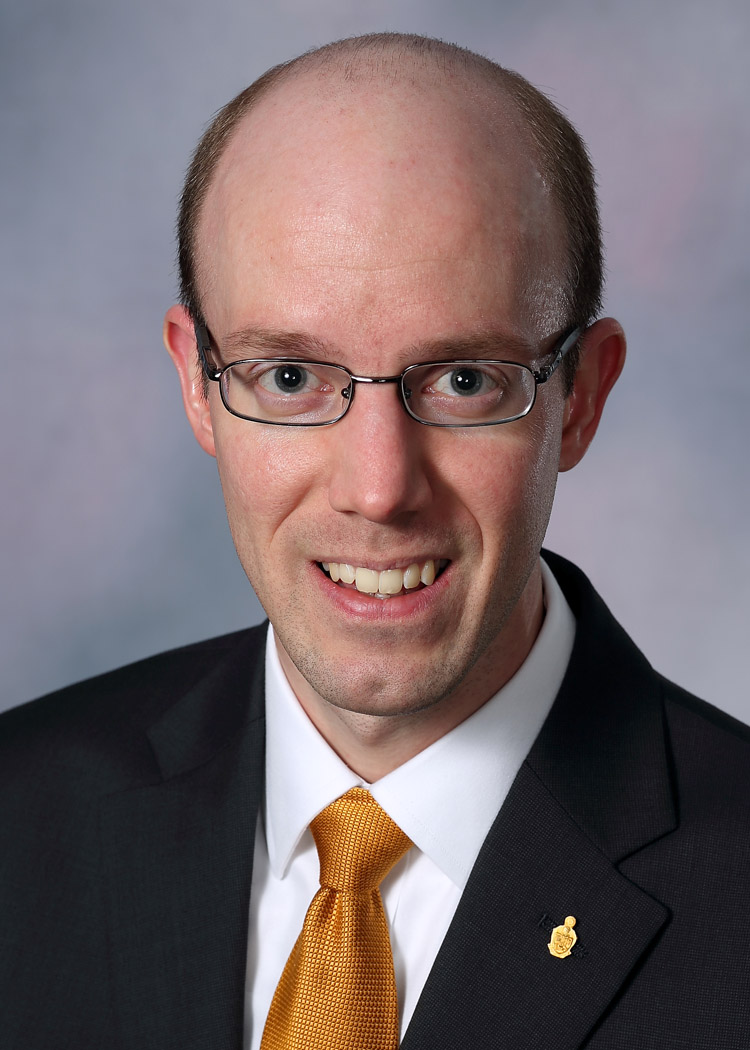 Cole earned a Bachelor of Business Administration in Computer Information Systems and a Bachelor of Business Administration in Accounting, both in 2007, a Master of Business Administration with a concentration in Accounting in 2009, and a Doctorate of Philosophy in Business Administration with a specialization in Advanced Accounting in 2016. He is a Certified Public Accountant licensed to practice in the state of Kansas and has been a member of the accounting faculty at Fort Hays State University since 2009.
Justin Greenleaf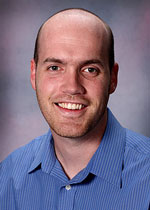 Justin teaches undergraduate and graduate courses in leadership, focusing heavily on team dynamics. He graduated from FHSU in 2003 with a B.S. in Information Networking and Telecommunications and a B.S. in Organizational Leadership. He received his M.L.S. in Organizational Leadership in 2005 and his Ph.D. in Community Psychology with an emphasis in Community Leadership from Wichita State University in 2012.
Scott Gross
Scott Gross born and raised in Kansas. He combines creativity with a clear perspective and calm approach to solve communication challenges. He has 27 years of experience in design and print and finds a passion for elevating and engaging those around him while drawing inspiration from people, history, and old ephemeral design elements. Graduating from FHSU in 1991 with a BFA in Graphic Design, he has worked as a Graphic Designer, started his own design business and in 2001 he took an in-house design position with the Dessin Fournir Companies, a furniture design manufacturing company, and worked up to becoming the acting Art Director. For the past 6 years, Scott has provided hands-on mentorship, guidance, and inspiration at the FHSU Kansas Start-Up event and also gives talks and workshops about Branding, Concept Building, and Graphic Design.
Rose Helens-Hart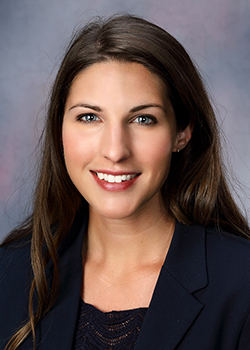 Dr. Rose Helens-Hart teaches courses in professional development and business and corporate communication. Her research interests are in the areas of employability and identity management. She completed her PhD in Organizational Communication from the University of Kansas, Master's degree in International Studies from North Carolina State University, and a Bachelor's degree in Journalism and Mass Communication from the University of Alaska, Anchorage. She enjoys training, consulting, and assisting people in pursuing their professional communication goals.
Silas Hibbs
Mr. Silas Hibbs is a Hays native and recently graduated Fort Hays State University with his MBA and MEd. Mr. Hibbs is currently a business education teacher and head soccer boys coach at Hays High School. He is also the Chairman of Significant Soccer, LLC. After receiving his undergraduate business degrees in Acct/Finance, Marketing, and Management at Tabor College, where he was a two-sport athlete in soccer and track & field, he worked for Koch Ag and Energy Solutions as a Marketing and Trading Representative for five years.
Jesse Jacobs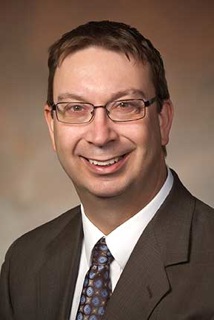 In 2000, Jesse began his career at Cessna Aircraft in Marketing. At the beginning of his tenure, he worked to improve customer satisfaction. Many surveys and customer segmentation projects were completed on the customer's perception of existing and new aircraft. With his dedication to improvement, Jesse was asked to be the first member of Marketing to pursue a Six Sigma Black Belt Certification. For the next two years he learned and applied Six Sigma process improvement techniques. Upon receiving his Textron BB Certification in 2005, he returned to Marketing as the Manager of Market Research. Picking up where he left off, he expanded the department and the number of research projects. Jesse managed the design, implementation and reporting of all customer research. In 2008, Jesse accepted the newly created position at Cessna as Manager of Market Forecasting and Pricing. Using his extensive background on the customer, he developed new techniques to help match aircraft production and pricing with market demand. Having the desire to move back to Western Kansas, Jesse accepted a position as instructor of economics at Fort Hays State University in August 2013.
Scott Jones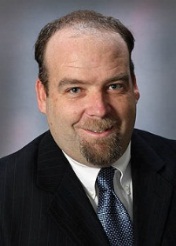 Mr. Scott Jones is an Instructor of Business in the Fort Hays State University Department of Applied Business Studies and the Director for the Center of Economic Education. Scott has over 22 years of teaching experience with universities and educational organizations. He has an Ed.S. in Urban Leadership & Policy Studies from the University of Missouri - Kansas City, an M.A. in Educational Administration and Leadership from the University of Kansas, an M.S. in Curriculum & Instruction from the University of Missouri-Kansas City, a B.S. in Marketing Education from the University of Missouri-Columbia and he is currently pursuing his Ph.D. in Curriculum & Instruction from Kansas State University.
Seth Kastle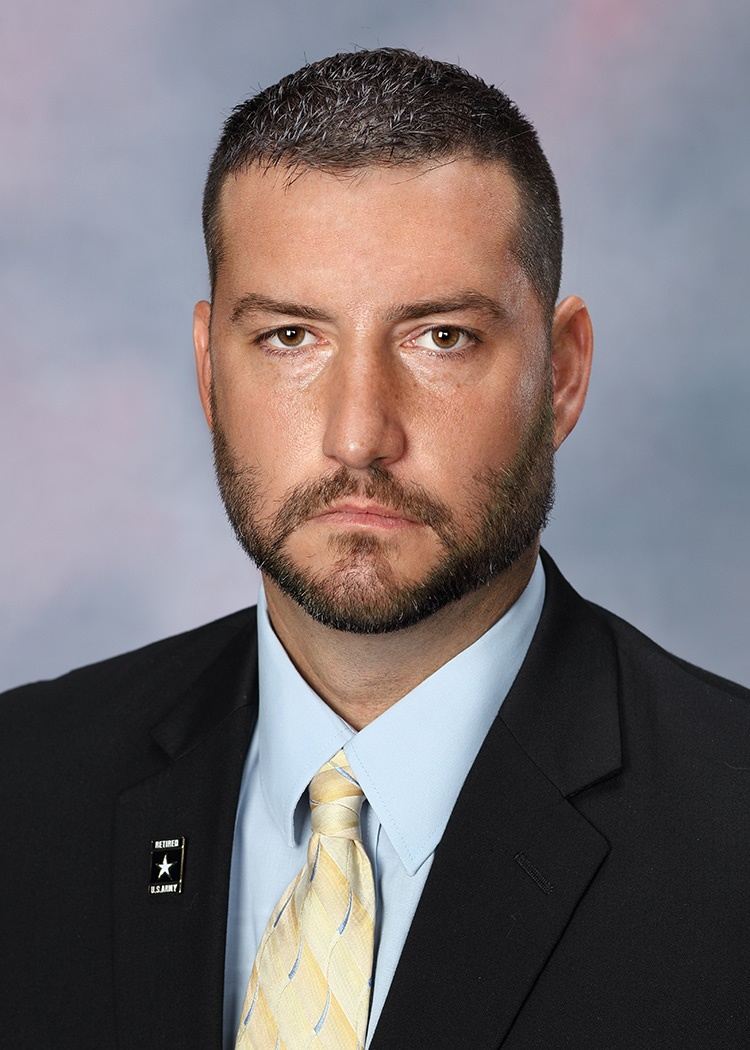 Dr. Seth Kastle has been with the Fort Hays State University Department of Leadership Studies since 2010. His primary teaching responsibility involves facilitating Leadership Studies courses at FHSU's partner institutions abroad. Seth retired from the Army Reserve as a First Sergeant in July of 2014. He also recently received his Doctorate of Education in Educational Leadership from Baker University. Seth and his family live in the Hays area.
Tom Lippert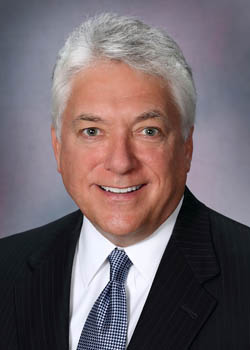 Prior to beginning at FHSU, Tom Lippert worked over 30 years in management with the U.S. Postal Service overseeing a 24-hour operation including staff management, creation of a customer service culture, budget/financial accountability, as well as managing quality, safety and security. In addition to his MDC consulting responsibilities, he also serves in a leadership role at FHSU Forsyth Library as the Smart Fulfillment Coordinator, where he is responsible for a staff of over 25 student workers, the Library's customer service and marketing, as well as other fulfillment areas. Tom earned his bachelor's degree in 1980 in Mass Communications and is presently working toward his MBA at FHSU.
Robert Lloyd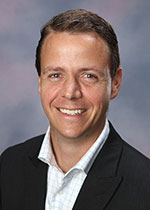 Dr. Robert Lloyd is an award-winning teacher and researcher in the Department of Management at Fort Hays State University. In addition to teaching management courses, he has led students on travel courses to the Caribbean, South America, and Europe.  He serves as the lead consultant for the Management Development Center and regularly provides guest lectures at universities around the world. Dr. Lloyd brings more than a decade of industry experience to higher education. In addition to private-industry consulting, he also managed his own fertilizer merchandising firm and real estate investments. He worked for six years as a commodities marketer for Koch Industries in Wichita, KS, spent several summers on the Kenai Peninsula in Alaska as an outdoor adventure guide and manager, and served one season as auxiliary staff at McMurdo Station in Antarctica.  He speaks fluent Spanish and conversational German and French. 
Mary Martin
Dr. Martin is a Professor of Marketing at FHSU. Prior to joining the faculty at FHSU, Dr. Martin was co-founder of a strategic consulting firm in Charlotte, NC that offered clients marketing plans, marketing research, organizational strategy, business plans, and e-business seminars. Prior to that, she was Director of Marketing for a company that produced interior decorative coatings for aircraft. While there, she developed web-driven and traditional marketing strategies, including website promotion, design, construction, and maintenance.
Mike Martin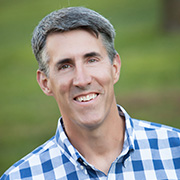 Dr. Martin is an Assistant Professor of Marketing at Fort Hays State University. He currently teaches courses in Customer Service & Relationship Management, Business-to-Business Marketing, Strategic Selling, and Sales Management. Over his sixteen years at Fort Hays State, Dr. Martin has instructed over 200 students in introductory sales and customer service. His use of recorded role play methods gives students the opportunity to apply learned skills in a simulated B2B situation. Dr. Martin's previous work for the Management Development Center included programs in social media marketing and customer service.  Previous to his arrival at Fort Hays State University, Dr. Martin delivered training programs to store level employees and managers in inventory control and customer service for Checkpoint Systems. Dr. Martin also conducted in-store training and audit consulting services for Alpha Security Systems.
Jeni McRay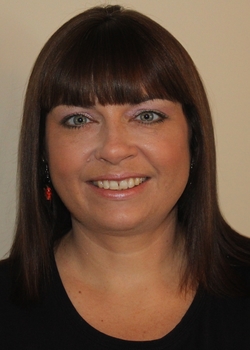 Jeni loves working with adult learners and emerging leaders in any setting and especially enjoys working with diverse audiences. She has extensive experience in technical and professional training, corporate training, adult learning and development, and higher education administration. She is currently an Assistant Professor in the Leadership Studies department at Fort Hays State University.
Dr. McRay has delivered multiple workshops and classes on leadership development, personality styles, team collaboration, professional development, emotional intelligence, and conflict management over the past 15 years, both in corporate and higher education settings. She resides in Wichita, KS with her husband, four daughters and dog, Callie.
Brandon McWilliams
Brandon McWilliams is a native of Lincoln, NE. Brandon graduated from Lincoln High School in 2006 and went on to receive a bachelor's degree in psychology from Concordia University. While studying psychology Brandon fell in love with learning about human behavior and understanding how the mind works. Brandon has a passion for sharing CliftonStrengths with as many people as he can. He is currently coaching youth at Lincoln Lighthouse and has partnered with Lancaster County to provide strengths coaching for youth in the diversion program. Brandon also does coaching for local companies and individual coaching for other Strengths enthusiasts around the nation.
Kenton Olliff
Dr. Kenton Olliff is a Licensed Clinical Professional Counselor, a Licensed Clinical Addiction Counselor, a state board Certified Clinical Supervisor, and a National Board-Certified Counselor. He is an Associate Professor in Advanced Education Programs teaching in the Counseling Program at Fort Hays State University. Previously he served as Assistant Vice-President for Student Affairs overseeing Student Support Services at Fort Hays State University. He also maintains a private counseling practice in Hays, and is a fourth generation funeral director.
Leslie Paige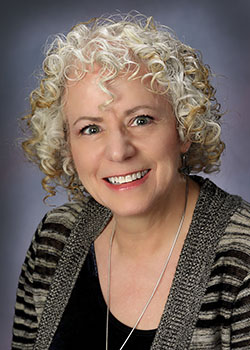 Leslie Z. Paige, EDS, NCSP worked with grants for over 30 years as a K-12 educator, university research administrator, grant director, and federal grant reviewer. Leslie worked closely with faculty, staff and administration to help develop competitive proposals. The number and amount of funded grants for FHSU grew significantly under her leadership. Additionally, Leslie has been a leader in a national professional association, and is experienced with nonprofit board leadership and strategic planning. She has received local and national recognition for her work, and has conducted numerous presentations at the local, state and national levels. Paige is a Past-President of the National Association of School Psychologists.
Wendy Rohleder-Sook
Wendy Rohleder-Sook is an Assistant Professor of Political Science and Director of Pre-Law/Legal Studies at Fort Hays State University. She earned her B.A. in Political Science and Sociology from the University of Kansas and her J.D. from the KU School of Law. Wendy teaches courses in legal studies, including legal research and writing, legal advocacy, constitutional law, civil liberties, and the Supreme Court, as well as current political issues and the political science senior capstone course. In addition, she administers pre-law programs and advises students exploring and applying to law school. She focuses her research on women in the law and pre-law advising models. Prior to her current position, Wendy was the Director of the FHSU Financial Assistance Office, served as the Associate Dean for Student Affairs at the KU School of Law, and coordinated the undergraduate pre-law advising program at KU.
Gina Riedel
Gina Riedel has a wide range of skills including management, leadership, sales, recruiting, human resources and developing programs and processes.  Gina completed the Kansas Community Leadership Initiative, through the Kansas Health Foundation, is a graduate of Institute for Organizational Development from the American Chamber of Commerce, completed the Dale Carnegie Course, and received her bachelor's degree in Communications from FHSU. Gina led the Hays Area Chamber of Commerce and was instrumental in starting the Heartland Community Foundation, the Hays Area Young Professionals, and bringing the community together to build the Bickle-Schmidt Sports Complex. Most recently, Gina graduated Leadership Kansas 2018, and has been appointed to the Grow Hays and the Heartland Community Foundation boards.  Gina is the mother of four, and lives on the family farm, and loves being outdoors.
Kunal Sevak
Dr. Sevak received his doctoral degree in business from Auburn University, Alabama in 2016. In addition, he has received his MBA degree from Auburn University, and a Bachelor of Law degree as well as a Bachelor of Business Administration degree from Gujarat University, India. He has presented on multiple occasions at prestigious conferences such as the Academy of Management Conference (AoM) and the United States Association for Small Business and Entrepreneurship (USASBE). Dr. Sevak has contributed significantly in developing a comprehensive entrepreneurship curriculum at the department of management, and has served as a board member at the Robbins College of Business & Entrepreneurship to fund local startups and small businesses through funding obtained from the Kansas Chamber of Commerce. He currently serves on several departmental and collegiate committees to promote entrepreneurship pedagogy and research at FHSU. In his spare time, he enjoys reading non-fiction books and watching movies with his family.
Stacey Smith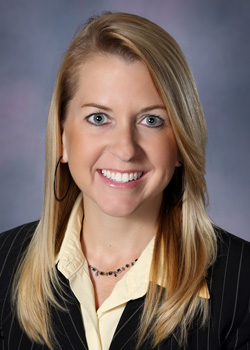 Dr. Stacey Smith is an Associate Professor of Tourism and Hospitality Management and Chair for the Department of Applied Business Studies at FHSU. She holds a Ph.D. from Purdue University in Hospitality and Tourism Management. Her industry experience includes the convention & visitors bureau where she worked in event planning and Hyatt Hotels where she worked in the rooms division. While in the lodging industry, she also obtained exposure to food service operations and meeting planning activities. Stacey's consulting and training experiences include customer service, organizational assessments, team development, organizational culture, supervision, leadership, and management development.
Andy Stanton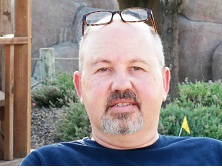 Andy Stanton has worked as a communications professional for the past 22 years in various industries and has also taught Advertising, Public Relations and Social Media at Fort Hays State University. He was previously at HaysMed Foundation - Hays Medical Center. Stanton earned both his bachelors and masters degrees in Communication Studies from FHSU. A native of northwest Kansas, he and his wife have three children and make their home in Hays.
Jane Talkington
Dr. Jane Talkington is an Assistant Professor of Management in the Robbins College of Business and Entrepreneurship and interim director of the RCOBE Center for Entrepreneurship at Fort Hays State University. Her degrees include a B.S. in Marketing, an MBA, and a PhD in Environmental Science. Dr. Talkington is best described as a unique hybrid of experiences resulting in descriptions such as 'entrepreneurial academic' and 'the science and business professor'. Courses taught range from traditional Management courses to Green Chemistry, Sustainable Business, Green Entrepreneurship, and Moral Corporate Leadership. Research areas infectious disease, history of science, sustainability, and innovation. Dr. Talkington is also the faculty liaison to the entrepreneurship-oriented residents of the Dane G. Hansen Scholarship Hall – an elite cohort of students promoting public health on campus through the Get Smart About Covid-19™ a social entrepreneurship project 2020-2021.
Angela Walters
Angela Walters is a Professor at Fort Hays State University in Hays, KS. Since 2000, she has served as the lead web development faculty member for the Department of Informatics. Her courses include topics such as HTML, CSS, web design, web standards, JavaScript, Apache/MySQL/PHP, Human-Computer Interaction (HCI) research, usability testing, data modeling, database and web application security, e-commerce theory and application, and mobile web application development.
Tammy Wellbrock
From her days of selling advertising for the newspaper industry, increasing alumni memberships at her alma mater, creating customer networks in the telecommunications industry, or teaching for FHSU, Tammy Wellbrock is passionate about connecting, enlightening and empowering others. Tammy served 8 years as the President/CEO for the Hays Area Chamber of Commerce. Under her direction, the Chamber was a 2013 ACCE Finalist for Chamber of the Year. In July 2019, Tammy launched her professional coaching business, Girl Twin Solutions, LLC. She continues to facilitate for Leadership Hays, a community leadership program associated with the Kansas Leadership. Tammy received her BA in Communication in 1994, and MS in Communication in 2002, both from FHSU. In 2014, she completed her Institute of Organization Management (IOM) designation and earned her Certified Association Executive (CAE) in 2016. She now serves as an IOM instructor, aiding Chamber and Association professionals in their professional growth, and as an Adjunct Instructor for the College of Business and Leadership Studies Department at FHSU.
Brett Whitaker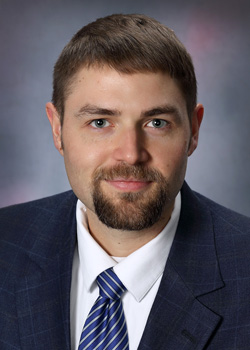 Dr. Brett Whitaker is an Assistant Professor in the Department of Leadership Studies at Fort Hays State University (FHSU).  He has taught and developed curriculum and programming around global issues, global leadership, and futurism at FHSU.  Dr. Whitaker teaches both on-campus and in FHSU Online.  His administrative work concerns coordinating partnership programs with international universities.  His research interests include leadership, global leadership, global issues, futurism, higher education, and curricular design.  Dr. Whitaker received his PhD in Global Leadership from Indiana Tech, and is an FHSU alumni from his bachelor's and master's degree programs.
Whitney Whitaker
Dr. Whitney Whitaker is an Assistant Professor in the Department of Psychology at FHSU. She has extensive research experience exploring the effectiveness of mindfulness techniques on reducing stress and promoting relational health and well-being. Her most recent research projects were published in the Journal of Positive Psychology and Mindfulness. Dr. Whitaker graduated from Kansas State University with her Ph.D. in social/personality psychology in 2016.
Sabrina William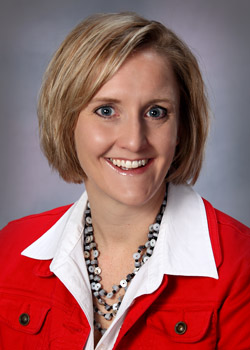 Sabrina William is the Director of the Management Development Center (MDC), a division of the Robbins College of Business & Entrepreneurship (RCOBE) at Fort Hays State University. Sabrina has over 15 years of experience in economic development and has worked effectively in leading projects, organizing teams, managing organizational budgets and working within the guidance of boards. She enjoys meeting facilitation and work with non-profit organizations and has three years' experience facilitating training and development workshops. She has a Master of Liberal Studies with a concentration in Organizational Leadership, a B.S. in Business Administration, and recently received a Human Resource Management Certificate, all through FHSU.