Fraternity & Sorority Life Community Pillars
Fraternity and sorority life at Fort Hays State University embraces five community pillars: Social, Academic, Empowerment, Leadership, and Service. These pillars guide our organizations to enhance our community, university, and members.  Each chapter is expected to uphold each of these pillars and is held accountable for meeting these expectations through the yearly Chapter Accreditation Program (CAP).
Social
Fraternities and sororities foster lifelong friendships through social interactions, such as meetings, socials, mixers, and formals. Members of fraternities and sororities are connected to the thousands of other chapters across North America. Friendships created during your time at FHSU do not end at graduation. Alumni take an active role in supporting their chapters throughout the year, attending homecoming events, and conventions.
Academic
Academics are one of the most important aspects of your time at FHSU.  Being a member of a fraternity or sorority can help you achieve your goals working toward academic success. Each chapter has a study program that holds members accountable to obtain high scholastic achievement. At Fort Hays, the overall fraternity/sorority GPAs are higher compared to the campus all-women's or all-men's GPAs. Every year our chapters recognize individual members for their academic excellence and many are eligible for scholarships from the chapter at both local and national levels.
Empowerment
College is an opportunity to become the best version of yourself. Fraternities and sororities will empower you to accept challenges, develop healthy habits, and succeed. Fraternity and sorority life will empower you to take on the varying challenges that may arise, while also providing you with the tools and support to take them on. All the FSL community members know that college can be stressful and difficult.  When you are a member of a fraternity or sorority you are gaining a strong support system that will help you work through these difficulties and stresses without being alone. Finally, the community will empower you to succeed by helping you every step of the way. We are confident in your ability and when you succeed, we succeed.
Leadership
At Fort Hays, we encourage all of our fraternity and sorority life members to be a part of organizations and communities outside of the FSL community.  This is because we see involvement as a doorway to endless opportunities that will lead to gaining valuable experiences and prepare you to one day take on a leadership role within a community that is meaningful to you. Each fraternity and sorority provides members with the opportunity to take on leadership roles within committees, or as an executive officer. These opportunities are an excellent way to gain new and valuable skills such as learning how to manage money, dealing with conflict, communicating effectively with others, being a team player, all while building your self-confidence. Membership in a fraternity or sorority will provide you an experience that will benefit you for life.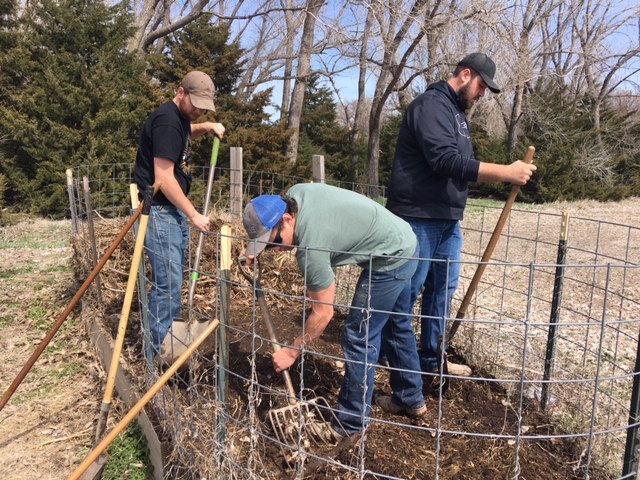 Service
Service is an important component of all fraternity and sorority chapters.  Members of each fraternity and sorority at FHSU contribute to the campus, Hays, and global community through the giving of their time and talents. As a member, you will assist in raising money for local and national philanthropic organizations. While each chapter has its own unique events to raise awareness and funds for their philanthropies, every chapter supports one another at these events.  During your time as a fraternity or sorority member, you will have the opportunity to give back through service to an individual, organization, or community.  Outside of the chapter philanthropies the fraternity and sorority community also partners with other FHSU student organizations, campus departments, and campus initiatives volunteering at a wide variety of activities and projects.
Fraternity & Sorority Life is for You!
As a member of a fraternity or sorority, you will find your own way to contribute and leave your mark on the FSL community. When you join the fraternity and sorority life community you gain a family, and strong support system that will always be there for you to lean on when times get tough, challenge you and help you to grow into the best version of yourself.  The entire FHSU FSL community cannot wait to welcome you into your home away from home.
For more information about each of the chapters explore the website and email greeklife@fhsu.edu with any questions.