The FHSU Poet Laureate
FHSU Poet Laureate -- Call for Applications

We are announcing the call for applicants for the position of FHSU Poet Laureate, a student, experiential learning opportunity.  Applications are accepted through the month of March until April 03, 2023.
FHSU's next Poet Laureate will begin in August 2023, promoting an understanding of, and appreciation for, poetry and its place in our lives. The chosen poet will, in consultation with the FHSU Poet Laureate Mentor, develop an outreach plan to share poetry in real-time with other students, the university community, and regional citizens during a two-semester program of activities that may include public readings, community or campus events, and publishing opportunities. Additionally, the Poet Laureate's poems will be tweeted from the @FHSUPoet official account.
Full-time, FHSU undergraduate students from any major are eligible to apply for the FHSU Poet Laureate position. The FHSU Poet Laureate will earn a $500 stipend upon successful completion of duties.
With questions or to request an application form, please contact Morgan Chalfant (mcchalfant@fhsu.edu) or Linda Smith (lsmith@fhsu.edu). 
Current FHSU Poet Laureate:
Jacob Buckman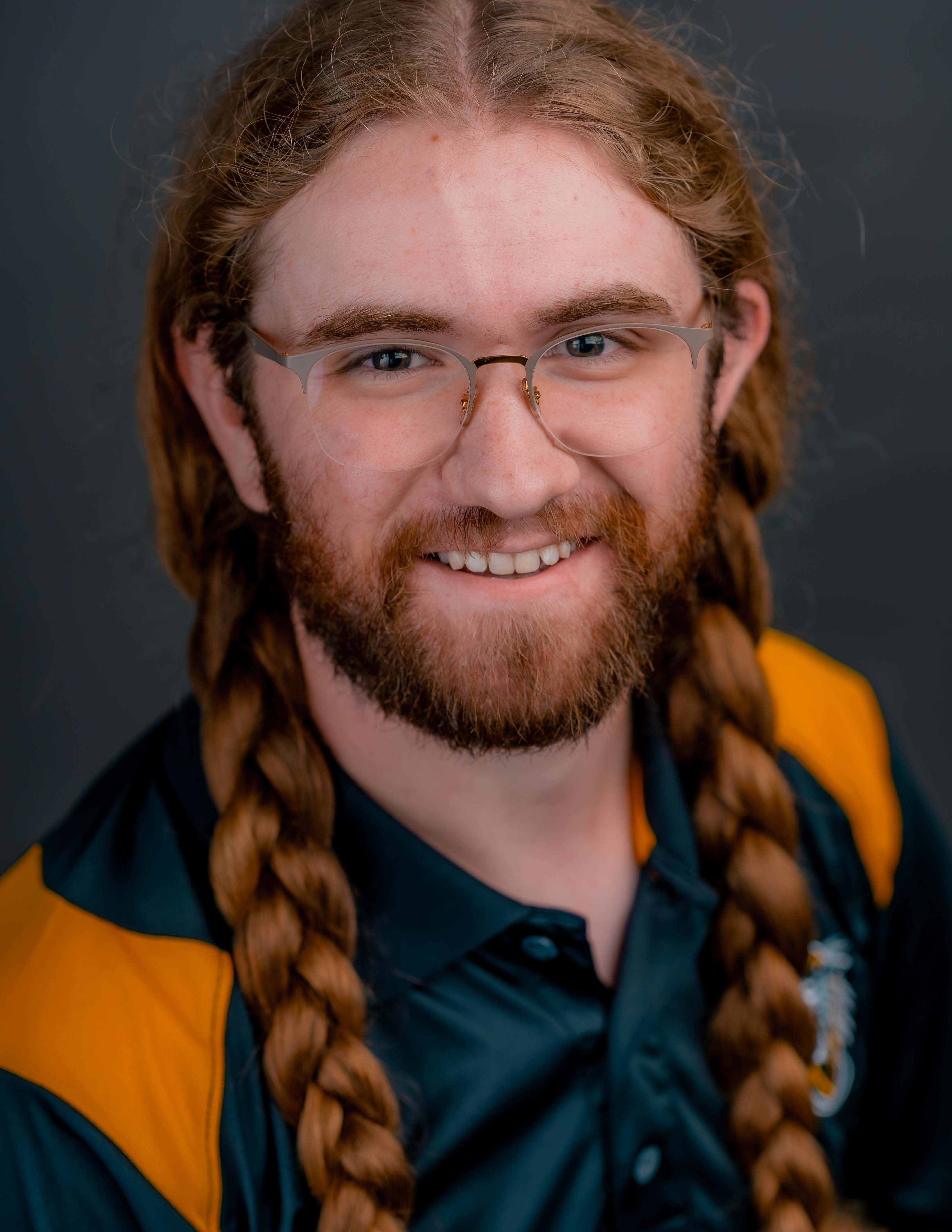 Poet Laureate Engagements
Fall 2021
Wednesday, September 8
InstaPoetry with Jacob Buckman, FHSU Poet Laureate                    
1-3 p.m. Rarick—1 st Floor Old Foundry Area
Wednesday, November 10
Themed Poetry: Modern Music
7:30-10 p.m. Rarick 1st Floor—Old Foundry Area
Saturday, December 4
Hays Art Walk: Select Readings by Jacob Buckman, FHSU Poet Laureate
10 a.m.-noon FHSU Forsyth Library
Spring 2022
Saturday, February 19
Judge: Kansas Poetry Out Loud—a partnership of National Endowment for the Arts and Poetry Foundation and commissioned through Kansas Creative Arts Industry Commission
4-6 p.m. Memorial Union—Stouffer Lounge

Thursday, April 21
Black Out Poetry with FHSU Poet Laureate Jacob Buckman
7:30 p.m. Rarick 1st Floor—Old Foundry Area
Fall 2022
Monday, October 31
Spooky Poetry with FHSU Poet Laureate Jacob Buckman
7 p.m. Rarick 1st Floor—Old Foundry Area

Questions about the position may be emailed to
Linda Smith < LSmith@fhsu.edu>