About Us

Mission Statement
The mission of the Fort Hays State University Honors College is to foster students' engagement with their academic fields, the campus, the community, and the world.  Through a diverse and enriching educational environment on campus and online, the Honors College creates professional and personal opportunity, develops citizen-leaders, and advances FHSU's core values.
Welcome to our Tiger home - the Fort Hays State University Honors College
Here in the FHSU Honors College we strive to unite the two core elements of a great educational institution: ability and commitment. Our dedicated staff and faculty are committed to your academic success, professional development, and career readiness. In every field we teach at FHSU, Honors College students excel.
Our students are the foundation of our success. They are engaged leaders in the classroom, members in every kind of campus organization, working in the larger community, and traveling around the world. They embody the foundations of our Honors College educational mission: academic excellence, engagement, leadership, and continuous growth.
Whether you are a prospective student, a parent, another member of our campus community, or a broader stakeholder, we encourage you to contact us. We are here to foster excellence at FHSU, and beyond, in any way we can. We hope you will consider joining us on that exciting and engaging journey.
Kevin S. Amidon, Honors College Director
Kathay Johnson, Honors College Academic Program Specialist

Every gift matters in creating a stronger Fort Hays State University.
To designate a gift for the Honors College, select "Other" designation
and type "Honors College" in the text field.
Meet the Honors College Staff
KEVIN S. AMIDON
DIRECTOR
ksamidon@fhsu.edu
785-628-4748
Forsyth Library 074
Kevin Amidon serves as Director of the Honors College at Fort Hays State University, where he is also Professor of Modern Languages and Instructor of Philosophy.
He studied German, economics, history, musicology, and art history in Ann Arbor, Freiburg, Princeton, Frankfurt am Main, and Berlin, and received his Ph.D. in Germanic Languages and Literatures at Princeton University in 2001. He has published a wide range of articles on critical theory, gender history and theory, eugenics, race theory, evolutionary thought, the Frankfurt School, German and American history, opera, theater, and pedagogy. His current research projects include further work on cultures of persuasion in the German biological sciences 1890-1945, and on the philosophy of music in mid-twentieth century Germany and its consequences for critical theory. During 2003-2004 he was a Postdoctoral Fellow of the Berlin Program for Advanced German and European Studies at the Freie Universität Berlin. He has won major university awards for his teaching three times during his career. Beyond his university duties he performs regularly as a violinist with the Hays Symphony, often as concertmaster, and pursues his hobby restoring and maintaining classic European automobile and motorcycle engines.
Professor Amidon's repository of open-access publications can be found at: https://works.bepress.com/kevin_amidon/
Track Kevin's scholarly activity at Google Scholar, and you can learn more about all of his many interests at https://kevinsamidon.com. 
KATHAY JOHNSON
Academic Program Specialist
kljohnson2@fhsu.edu 
785-628-4744
Forsyth Library 072
Kathay is a two-time Fort Hays State University graduate, earning her Bachelor's degree many years ago and graduating in 2023 with a Masters of Science in Education, in Higher Education Student Affairs. She is fiercely dedicated to helping her Honors "nuggets" discover their own unique path to success and committed to always keep learning about the challenges our students face and the best ways to support them. She was awarded Honorable Mention for the National Collegiate Honors Council's 2020 and 2023 Award for Administrative Excellence. Despite what Kevin always says ("I have the fancy title, but she does all the work.") they are a great team and both love the opportunity to work with so many amazing students. 
Coming from Colorado, Kathay and her husband Jason live in one of the most colorful houses in Hays with their three cats!
CHESNEY
Success & Engagement Coordinator
Chesney is a sophomore studying Marketing at Fort Hays State University. She spends her summers lifeguarding and teaching kids swim lessons. College life has been enjoyable so far because of all the new friends she has made through living in the dorms. The only thing she would change about her time here is how much stress she has given herself procrastinating. In her free time, she enjoys reading, watching movies, and, most of all, spending time with the new friends she has made. 
CJ
Recruitment & Outreach Coordinator
Now a senior, CJ has transitioned in more ways than one in his time as a Tiger. After repeatedly losing himself to the grindset, diet culture, and grief, he's letting go of gold stars in favor of transcendentalist ones. Beyond the HC, CJ participates in the English honor society Sigma Tau Delta and the misophonia non-profit soQuiet. A prospective school psychologist, he leaves others with advice to self-advocate, to touch grass, and to learn without seeking self-improvement.
LUKE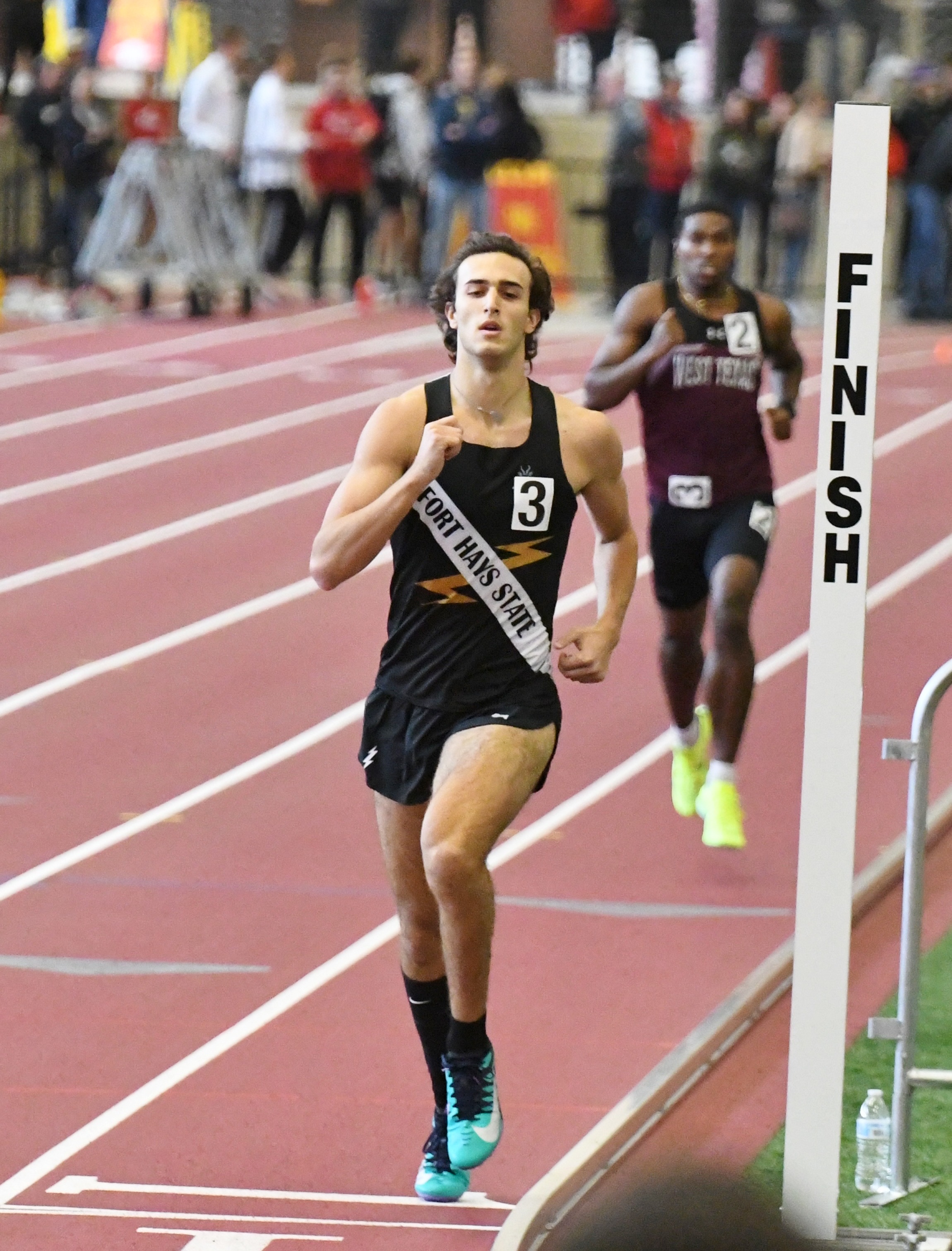 Honors Ambassador
Luke is a sophomore from Wichita, Kansas. He graduated from Kapaun Mt. Carmel, has an associates degree in welding from WSU Tech, and is OSHA certified. He currently majors in finance, but in reality is still undecided on a major. He is very active in the Honors College as the Ambassador and a Peer Mentor. He also runs on the track and field team. His event is the heptathlon in the winter and the decathlon in the spring. He spends what little free time he has napping, doing homework, or hanging out with friends. In the summer he enjoys hiking, traveling, donating platelets, and working outside. All are welcome in his office and he is happy to help anyone with any problem they may have.