Dr. LeAnn Brown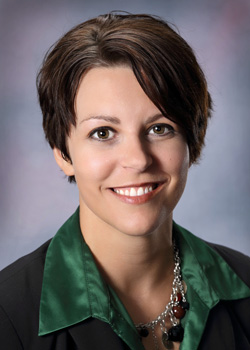 Department Chair
Associate Professor

Contact Information:
Office: McCartney Hall 302 B
Office Phone: (785) 628-5343
E-Mail: leannbrown@fhsu.edu
Degrees:
Ph.D. in Global Leadership with a Concentration in Organizational Management - Indiana Institute of Technology (Indiana Tech), 2013
SPHR - Senior Professional of Human Resources Certification, January 2010 to Present
M.S. Education Policy, Foundations, and Administration, Portland State University, 2005
B.S. Organizational Leadership with a Concentration in Corporate Leadership, Fort Hays State University, 2002
Courses Taught:
MGT 611: Human Resource Management
MGT 613: Total Compensation
MGT 614: Training and Development
MGT 894/GBUS 674: Culminating Experience in Human Resources
Research Activities:
Talent Management
Corporate Training and Development
Organizational Development
Chinese Human Resource Management
Publications:
Brown, L.M. (July 2014). A proposed talent management model for leader-managers in state-owned enterprises in China. International Journal of Human Resource Studies 4(3).
Greenleaf, J.P., Kastle, S.D., Brown, L.M. & Whitaker, B.L. (2013). Internationalization in State Comprehensive Universities: A Teaching Model for Internationalization Expansion Efforts in China. Teacher-Scholar: The Journal of the State Comprehensive University 5(1), 25-30.
Brown, L.M., Whitaker, B.L., &Brungardt, C.L. (July 2012). A proposed framework for global leadership education: Learning objectives and curricula. Journal of Leadership Education 11(2), 214-225.
Brown, L.M., (July 2012). Two dimensional model of leadership: Integrating transformational leadership and learning culture to generate innovation in organizations. Nonprofit Digest: The Journal of Innovation for Nonprofit Leaders and Scholars 2(2), 23-42.
Brown, L.M. & Morrison, M.B. (June 2012). Integrating the old with the new: CQ and transformational leadership for our interdependent world. International Leadership Journal 4(2), 62-72.
Dr. LeAnn Brown is an Associate Professor of Management and Human Resource at Fort Hays State University's College of Business and Entrepreneurship. Dr. Brown also serves as a lead consultant for the Management Development Center and oversees the Human Resource Management BBA, MBA, and MPS-HRM programs at Fort Hays State University. She received her Ph.D. in Global Leadership with an emphasis in Organizational Management from Indiana Tech in Fort Wayne, Indiana. She is also a board member for the Western Kansas Human Resource Professional (SPHR). Prior to working in higher education, Brown worked in the corporate and non-profit sectors in human resources and organizational development. She has conducted several leadership and management workshops for corporations, universities, churches, and non-profit organizations throughout the United States.