FHSU Homecoming will be more special than ever with back-to-back dedications at 10:30 a.m. on Oct. 11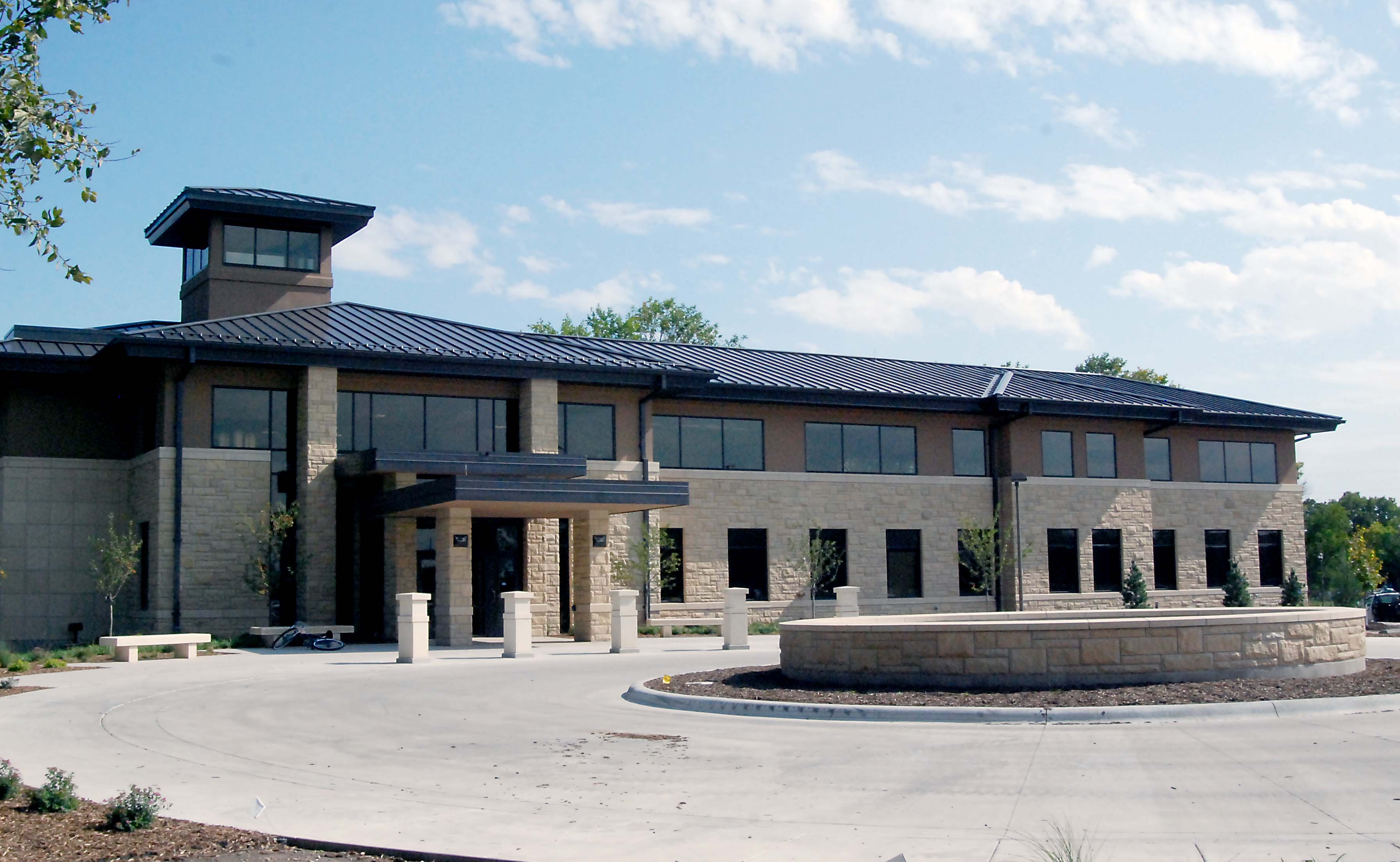 09/23/14
There has been a lot to celebrate at Fort Hays State University in recent years, and there will be double cause for celebration at Homecoming on Oct. 11.

Two of the brightest stars in the Kansas firmament over the past several decades will converge on the FHSU campus for a double-dedication at the recently opened Center for Networked Learning.

The event will begin with a dedication of the renamed Hammond Hall at 10:30 a.m. and then move directly to the dedication of the Dole Sisters Lobby.

Just last week, the Kansas Board of Regents approved changing the name of FHSU's Center for Networked Learning to Hammond Hall in honor of Dr. Edward H. Hammond, who retired at the end of June after serving as president of Fort Hays State University for 27-plus years.

"I am very proud of this honor," Hammond said on Monday. "It was a surprise. I didn't know President Martin was taking it to the Regents last week. It recognizes not my contributions alone, but the contributions of all those who have worked so hard to make our university successful."

"The Regents unanimously and enthusiastically supported my request for the name change," President Mirta M. Martin said. "They agreed that it was entirely appropriate to name a building for Dr. Hammond in recognition of all the great things that happened during his tenure. It is especially fitting that the building houses the Virtual College, which he created and which helped to spread the Fort Hays State name across the nation and to the other side of the world through our partnerships with universities in China."

President Martin urged people to attend the historic event on the morning of Oct. 11. "The entire community of Hays and western Kansas is part of the Fort Hays State family," she said. "Everyone is welcome to attend the dedications to show their respect and affection for Ed Hammond and Bob Dole."

Bob Dole, an American political icon and native of Russell, plans to attend the dedication. He donated $100,000 to honor of his two sisters and asked that the main lobby in the new Hammond Hall be named in their honor.

Dole was severely injured while engaged in combat during World War II. He had a long and distinguished career in public service, serving as a member of the Kansas House, as county attorney of Russell County, as a U.S. representative and as a U.S. senator, as both minority leader and majority leader. In 1976, he ran unsuccessfully for vice president on a ticket headed by President Gerald Ford, and he was the GOP candidate for president in 1996, losing to Democrat Bill Clinton.

His sisters, Norma Jean Steele and Gloria Nelson, both passed away in 2012.

Steele and Nelson felt rich in every way, growing up with simple but important family values of honesty, hard work and faith, according to information provided by the FHSU Foundation. "Both Gloria and Norma Jean had children, and they encouraged them to seek the best education possible," Dole said of his sisters.

Construction of the Center for Networked Learning began in 2013, and the building opened in time for the start of the fall 2014 semester. This interactive space of 37,150 square feet houses the Virtual College, the Center for Teaching Excellence and Learning Technologies, the Department of Informatics, the radio and TV studios, and laboratories for FHSU's new information systems engineering program.

Paul-Wertenberger Construction Inc. of Hays submitted the winning bid of $8,058,000, including alternates. Other local contractors for the project were RDH Electric and Werth Heating Plumbing and AC. The architect was a firm located in Westwood, Kan., called PGAV Architects. The total cost for the project, including the sub-contracts, was about $10 million, which was the engineer's estimate.

The newly named Hammond Hall features multiple spaces that have been underwritten by investment partners. To date, those who have named a space include Insurance Planning of Hays, the Emily Kutzberger family, Sprint, Cisco, Charlie and Denise Riedel, Dolores and Jerry Borgstadter, the Lake family, and Dennis King. Several naming opportunities remain. Those with an interest should contact the FHSU Foundation at 785-628-5701.