FHSU's V.P. of student affairs, Dr. Tisa Mason, named president of university in North Dakota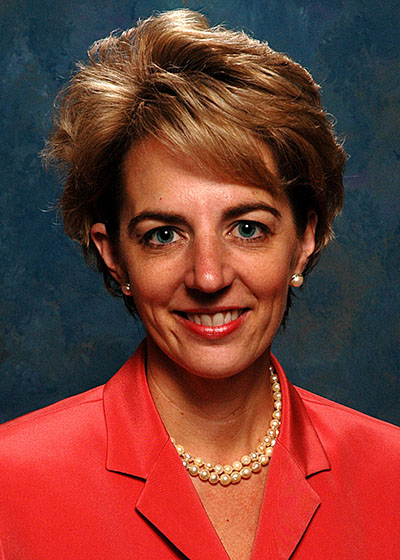 10/30/14
The State Board of Higher Education in North Dakota today named Dr. Tisa Mason as the next president of Valley City State University. Mason currently serves as the vice president for student affairs at Fort Hays State University.

"The board is pleased to appoint such an innovative leader as Dr. Mason to serve as the president of Valley City State University," Chair Kirsten Diederich stated in a news release. "Her dedication to students and creative leadership style make her uniquely qualified to lead an institution focused on flexible, accessible and innovative programs like VCSU."

Mason thanked FHSU students and colleagues for her experiences in Hays.

"Through my responsibilities as vice president for student affairs, I have had the opportunity to work across the university with the executive leadership team, faculty and staff on a variety of initiatives designed to enhance learning and improve the FHSU experience," she said. "The tremendous talents and perspectives of my FHSU colleagues have enriched my knowledge base and prepared me well to serve as a university president. I want to thank the FHSU community for the support and deep friendships forged as together we worked to help students succeed."

Dr. Mirta M. Martin, FHSU president, immediately sent out a message thanking Mason for her service to FHSU.

"I am so thankful that she has been at my side during my early months at Fort Hays State," said Martin, who became president at FHSU on July 1. "I thank Tisa, too, for her years of service to our university. Our loss is definitely North Dakota's gain. I'm comforted knowing that despite the distance, our friendship will continue."

With an official enrollment of 13,825 students this fall, FHSU almost doubled in enrollment during the six years Mason served as vice president. She deployed a sophisticated system of analytics that drove increases in recruitment, retention and graduation. Her success in recruiting and developing a strong administrative team contributed greatly to the growth at FHSU.

Mason said FHSU had been an important part of her personal and professional journey. "I will always treasure that experience," she said. "I also wish to thank former President Ed Hammond for the opportunity to serve as a member of his executive leadership team during the past six years and especially for the support he provided to me, the Division of Student Affairs and our students. I am also very grateful to Presidents Hammond and Martin for their invaluable guidance, encouragement and inspiration throughout the presidential search process."

In North Dakota, Diederich chaired the campus committee that screened applicants, interviewed semifinalists and forwarded its recommended finalists for the position to the State Board of Higher Education. "The committee was impressed by Dr. Mason's commitment to higher education access and diverse educational delivery methods, and I expect she will do an excellent job leading the university," she said.

Before arriving in Hays six years ago, Mason was the dean of student life at the University of Wisconsin-Whitewater in Whitewater, Wis., and previously she was executive director of the Sigma Kappa Sorority and Foundation in Indianapolis, Ind.

Mason will take over as president at Valley City State no later than Dec. 31. She will succeed Dr. Steven Shirley who became president of Minot State University in July. Dr. Margaret Dahlberg is currently serving as interim president.