Tiger Day, Nov. 8, gives prospective students a chance to make FHSU's acquaintance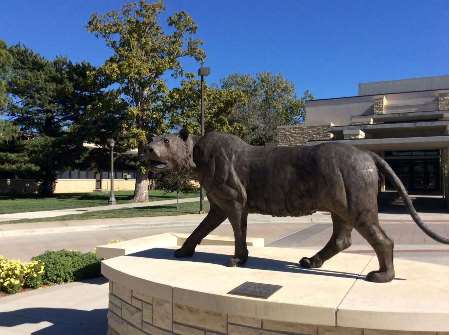 10/22/14
High school juniors, seniors and transfer students can spend Tiger Day, Saturday, Nov. 8, getting acquainted with what Fort Hays State University has to offer.

Tiger Day provides prospective students with information and insight on all aspects of life at FHSU, from academics and scholarships to residential living and student organizations. Tiger Day ends in football, with Fort Hays State taking on Missouri Southern.

"Visiting campus is the best way to determine if FHSU is the right choice for you and it can give you a head start on the road to college," said the Office of Admissions on its website at www.fhsu.edu/admissions/tiger-day. Students can also register online for Tiger Day.

The morning kicks off at 8:30 with the Academic and Co-Curricular Fair inside the Memorial Union. When students arrive, they will need to register in the Sunset Lounge before 9:15 a.m.

From 9:30 to 10:45 a.m., students will meet in the Beach/Schmidt Performing Arts Center for a welcome and information session.

From 11 to 11:45 a.m., students can visit the academic departments they are interested in.

From 11:30 a.m. to 12:15 p.m., students and family can question a panel of current students.

Campus and residential life tours begin at 12:30 p.m. After the tours, students will receive a free ticket and concession voucher for the football game, which begins at 2 p.m.

For more information, call the Admissions Office at 785-628-5666.