Downs man, J. Alan Feist, named FHSU Half Century Club president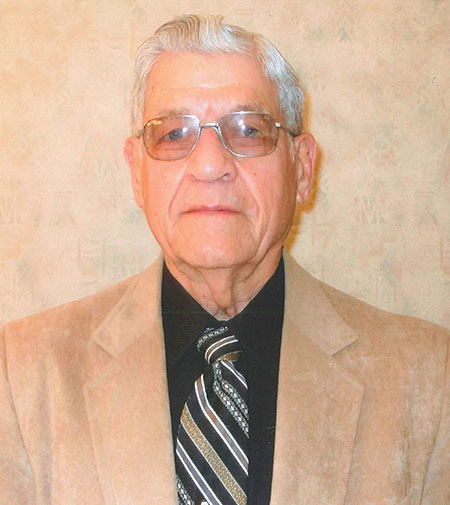 11/15/14
J. Alan Feist, Downs, a 1955 graduate of Fort Hays State University, assumed the position of president of the FHSU Half Century Club during the annual luncheon and induction ceremony held during Homecoming 2014 weekend. He will serve a two-year term.

Feist earned a Bachelor of Science in technology studies. He was a standout in football and track and field, winning three letters in football and four in track. Feist was the first Tiger athlete to capture an individual championship when he won the two-mile run at both the AAU and NAIA national meets in 1953. He also earned All-American honors three straight years in track. He was inducted into the FHSU Sports Hall of Fame in 1989. Feist is a member of the Kappa Sigma Kappa fraternity.

Feist is a Gold-Lifetime member of the FHSU Alumni Association. He is a proud supporter of the university, contributing to the annual Beloit Student Recognition Program, which honors prospective students with scholarships and awards. Feist served on the FHSU Alumni Board of Directors from 1977-1980. He has been an active member of the Half Century Club since 2005 and a member of its Executive Council since 2012. He and his wife, JoAnn, now deceased, have four children: Jeffrey, a 1979 FHSU alumnus, Wichita; Julie Holloway, Beloit; Doug, Lenexa; and Debra (deceased).

The Half Century Club was established Oct. 18, 1969. Graduates of the 50-year class are inducted formally during the Homecoming meeting, and FHSU faculty and staff become members upon retirement. New members receive the Half Century Club pin, which symbolizes the lineage from the past to the foundation for the future.

Established in 1916, the Fort Hays State University Alumni Association serves the population of FHSU graduates by identifying needs and providing solutions. More than 57,000 graduates live throughout the United States and in at least 74 foreign countries. For more information, visit www.goforthaysstate.com or contact the Alumni Office at 785-628-4430, toll free at 1-888-351-3591 or by email at alumni@fhsu.edu.