Sternberg Museum of Natural History plans first outbound trip to Colorado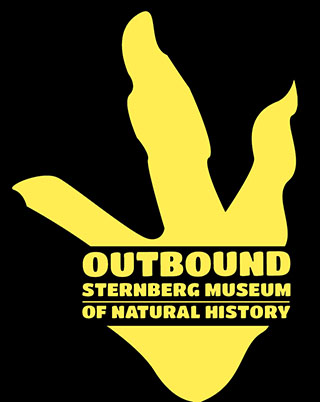 11/24/14 cu
HAYS, Kan. - Fort Hays State University's Sternberg Museum of Natural History is planning to grow up, as in creating programming for adults as well as for children.
Growing up will begin with beer, the ancient science of, and a tour through the behind-the-scenes fossil collections and science at the Denver Museum of Nature and Science.
The trip begins at 3:30 p.m. on Friday, Dec. 12, at the Sternberg Museum
The price of this trip is $500 for non-members and $450 for members who are traveling singly. If a person is traveling with another person who will share a hotel room, cost changes to $350 for a non-member and $300 per member.
Participants must be 21 and older and must have a valid identification with proof of age.
The deadline for completing the registration is Dec. 6.
The outbound trips were planned around the fact that there are not enough adult-based activities provided at the Sternberg Museum.
"The goal is to not only get children excited about science but also adults," said David Levering, Sternberg Museum education director.
The trip to Colorado will be the base for future trips to other states and possibly out of the country. Levering hopes to make longer trips within the United States and expand to month or summer-long trips out of the country and seeing how science affects the everyday life.
They are also hoping to make two trips a year, but it will all depend on the number of people who participate on the first trips.
Levering has a blog, Darwin's Dish, where those interested in participating can find out more about the Denver trip and future trips.
For more information contact Levering at dalevering@fhsu.edu or 785-628-5502. The Sternberg Museum website, http://sternberg.fhsu.edu/, also has additional information.