Nex-Tech Wireless expands FHSU partnership by creating 2 new scholarships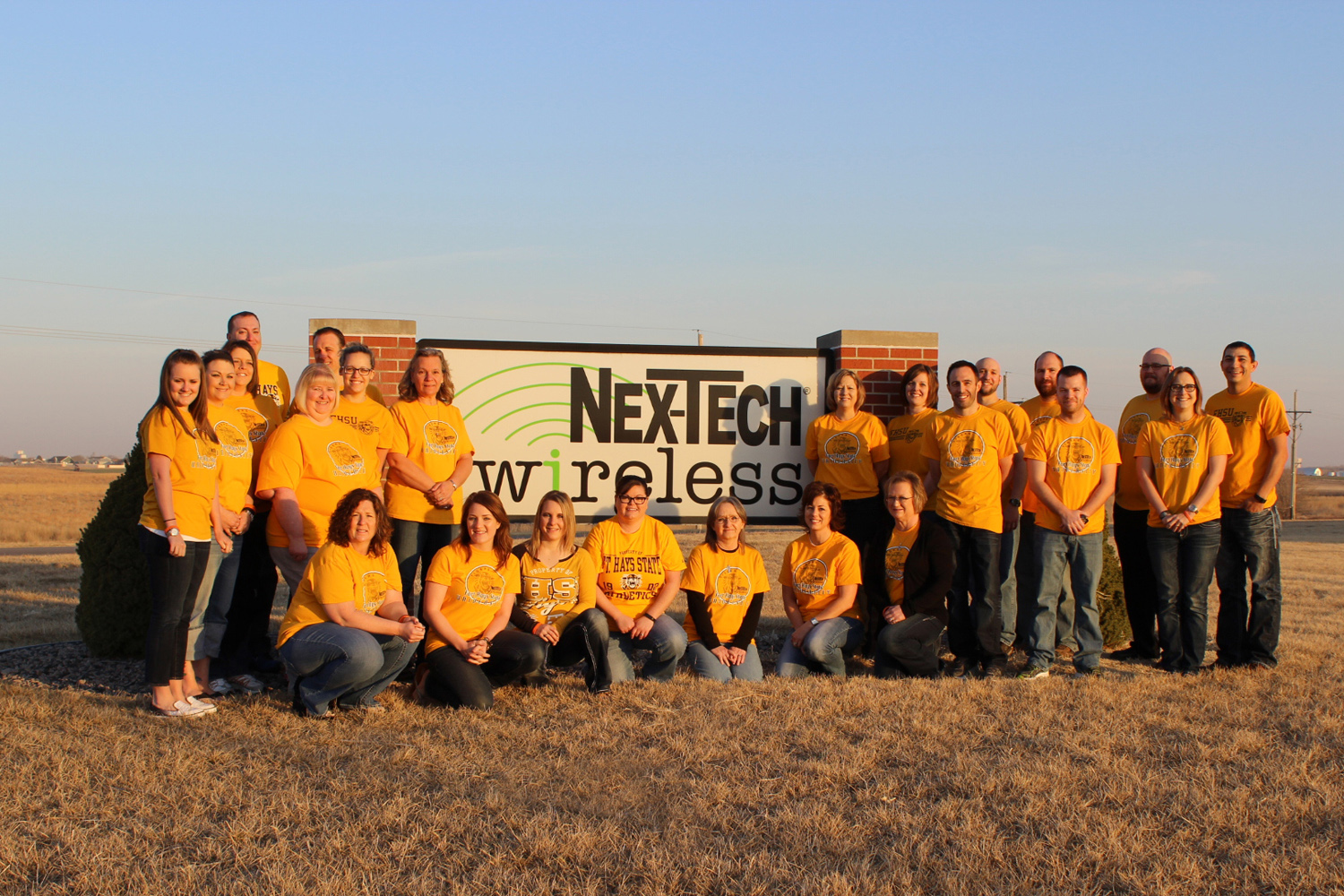 04/07/15
Nex-Tech Wireless recently furthered its partnership with Fort Hays State University by establishing two annual scholarship funds.

The Nex-Tech Wireless Scholarship will support a student who resides within the Nex-Tech Wireless coverage area and who is in good academic standing with the university. The Nex-Tech Wireless Employee Scholarship will be awarded to a Nex-Tech Wireless employee, or an immediate family member of an employee, in good academic standing with the university.

Nex-Tech Wireless puts the communities it serves at the forefront of its business. "Local" is at the heart of what it does, and that is shown through its ongoing support of neighborhood organizations and causes. Since the company began providing wireless service in 2005, it has been a proud supporter of Fort Hays State.

That relationship has grown over the years, with Nex-Tech Wireless becoming the official wireless provider for FHSU football. In addition, Nex-Tech Wireless has partnered with the university by providing exclusive offers for their employees and alumni.

"We are honored to have a high-quality, higher-education institution such as Fort Hays State in our community," said Jon Lightle, president and CEO of Nex-Tech Wireless. "The opportunities and exposure that FHSU brings to western Kansas and to businesses, like Nex-Tech Wireless, is invaluable."

"The Nex-Tech Wireless scholarships are one way we can give back to the communities we serve, and to help support tomorrow's leaders in their pursuits of higher education," added Lightle.

Based in Hays, Nex-Tech Wireless was initially formed by the grouping of Rural Telephone, Golden Belt Telephone and Mutual Telephone. Nex-Tech Wireless has grown to employ more than 100 individuals and provides nationwide service for residents in nearly 50 locations spanning 40 counties.

To learn how you can contribute to FHSU, please contact the Fort Hays State University Foundation at 785-628-5620 or foundation@fhsu.edu. To learn more about the FHSU Foundation, please visit foundation.fhsu.edu.