Taco Shop now serves scholarships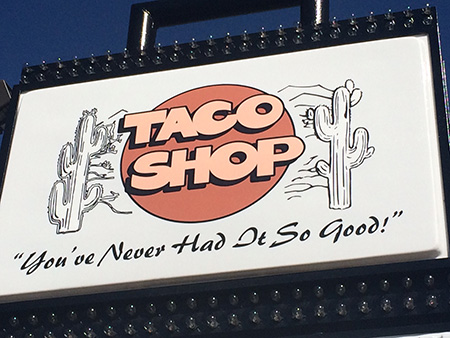 05/18/15
New to the Taco Shop menu are three $1,000 annual scholarships awarded to Fort Hays State University students starting in fall 2015.

The Taco Shop Employee Scholarship is open to its employees who are full-time students. The application period will run from June 1 to July 1, which at that time the scholarship committee will announce the recipients.

Taco Shop owner, Jon Schmitt, and store manager, Bob Long, founded the scholarship fund with the desire to be supportive neighbors of FHSU. They hope the scholarship will provide opportunities for both its employees and FHSU students.

"We view this as a chance to both give back to the university and to our employees, and also a benefit for Taco Shop, as we feel it will help improve employee recruitment and retention," said Long.

Students can apply manually through Taco Shop or the FHSU Foundation.