Virtual College grads come from near and far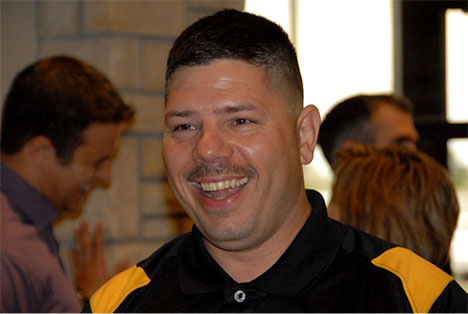 05/21/15 Diane O' Brien
Those attending last week's pre-graduation events for Fort Hays State University's Virtual College included a graduate who came all the way from Japan.

Marine Lt. Col. David Spangler, one of the graduates, is originally from Texas and is serving on a U.S. Navy base in Okinawa. He received a Master of Liberal Studies with an emphasis in justice studies from FHSU. Not only did he want to be present to walk across the stage at graduation, but he said he also wanted to meet those who helped him achieve his dream of earning his degree.

Other Virtual College graduates who celebrated at Friday's reception and Saturday's breakfast came from as near as Kansas towns like tiny Hunter (population 57) to several other states such as North Carolina, California, Texas, Virginia and Washington.