FHSU professor to help build national curriculum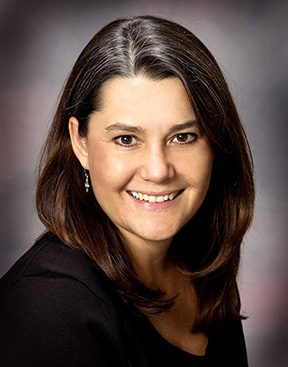 06/05/15
Shala Mills, chair of Fort Hays State University Department of Political Science, will spend a year-long sabbatical working with the American Association of State Colleges and Universities (AASCU) on its National Blended Course Consortium project.

For the past four years, Mills served as the national coordinator for AASCU's Global Challenges Project, a national effort to educate globally competent citizens through the innovative work of AASCU's national blended course model -- formerly called The Red Balloon Project.

"FHSU has been the lead campus on this national initiative," said Mills.

Dr. Darrell Hamlin, assistant professor of justice studies, and Brett Whitaker, instructor of leadership studies, serve with Mills as AASCU Global Engagement Scholars. They work with faculty from a dozen other institutions to build a curriculum that can be adopted and adapted by teaching faculty across the United States and abroad.

"The successful Global Challenges course has led to the expansion of the AASCU work into other topic areas, including stewardship of public lands and economic inequality," said Mills.

AASCU has brought all three of the projects into what it now calls its National Blended Course Consortium, aimed at re-imagining the first year of college, she said.

During Mills' sabbatical, she will focus on helping to launch the blended course project and coordinate it with the association's first-year experience efforts.

To learn more about the Global Challenges: Promise and Peril in the 21st Century course, visit www.AASCUGlobalChallenges.org.

To read more about AASCU's global engagement work, articles by Mills, Hamlin, Whitaker and others are available in the December 2014 and March 2015 issues of the eJournal of Public Affairs through links on the page at ejournal.missouristate.edu/.