FHSU names new registrar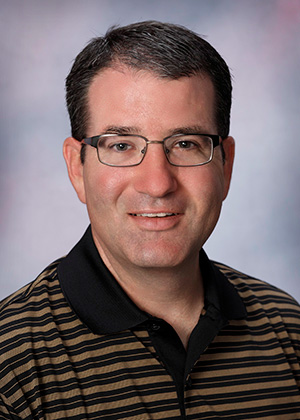 07/14/15
by Rachel Rayner
Craig Karlin, who has been serving as Fort Hays State University's interim registrar, has been selected to fill the position permanently. He is the fifth registrar in FHSU's history.

Karlin was the university's director of financial assistance for the last 19 years. He received a bachelor's degree in history in 1988 and a Master of Science in political science in 1996, both from FHSU.

"I went to school here and loved it. I love the people and community. I never considered leaving," said Karlin.

Dr. Joey G. Linn, vice president for student affairs, said that Karlin was the top candidate of the nationwide search because of his extensive knowledge of FHSU policies and procedures, his broad technical background, and his "endless passion and commitment to student success."

"Craig has become a true leader and icon in the world of financial assistance throughout the Midwest," said Linn. "People from all over know him and will call him for advice on financial aid matters."

Karlin said that he is excited for the new challenges that will come with the position and the opportunity to help more students.

"Craig's stellar professional career speaks for itself and his transition into the registrar position will be seamless," said Linn.

"I would like to publicly thank Dan Rice, chair of the search committee, and all the committee members for their due diligence with this search," said Linn.