Herrman receives honor from High Plains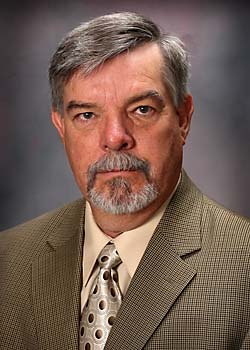 08/26/15
by Randy Gonzales
Dr. Leo Herrman, associate professor and clinical psychology program director in the Department of Psychology at Fort Hays State University, received a plaque from the governing board and staff of High Plains Mental Health Center in appreciation of his support and collaboration with their agency in training staff in suicide assessment and crisis management.

The plaque was presented to Herrman -- accompanied by FHSU Provost Graham Glynn and members of the department -- by High Plains Clinical Director David Anderson.

The training was part of a grant to FHSU from the Kansas Youth Suicide Prevention Initiative.