AAUW programs empower all genders year round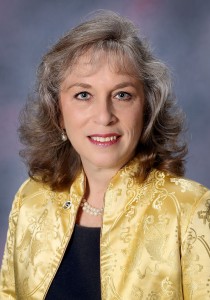 09/21/15 sry local
By Sophia Rose Young
University Relations and Marketing
HAYS, Kan. -- Providing empowerment programs that serve all genders is one of the things the American Association of University Women on the Fort Hays State University campus does best.

Programs this year include a discussion with FHSU President Dr. Mirta M. Martin over balancing a career and a personal life; a women-in-STEM (science, technology, engineering and mathematics) discussion with Dr. Noel Schulz, the first lady of Kansas State University and also the associate dean for research and graduate programs in K-State's College of Engineering; Smart Start Salary workshops; AAUW body image panel; and Lean In Circles.

"What we don't know about President Martin is how she balances her role as president, a wife, a mother and a daughter," said Dr. Kim Perez, associate professor and Department of History chair.

President Martin will speak at 4 p.m. on Wednesday, Nov. 4, in the Memorial Union's Stouffer Lounge.

A discussion with Schulz, another successful and busy woman, is at 1:30 p.m. on Wednesday, March 9, in Stouffer Lounge.

"She is a scholar and an established woman in the sciences," said Perez. "We are hoping to get the STEM students involved in Schulz's discussion."

"Smart Start Salary Workshops teach how the gender gap affects women's lives and how to negotiate your salary right out of college," said Nicole Frank, coordinator of adjunct support and engagement of the Virtual College.

Smart Start Salary workshops will be offered once a semester, at 3:30 p.m. on Tuesday, Oct. 13, and Tuesday, April 12, in Stouffer Lounge.

The body image panel will discuss how having a low body image affects academic, professional and personal performance. A panel of faculty members will speak on the issue and answer questions at 3:30 p.m. on Tuesday, Feb. 16, in Stouffer Lounge.

Every month AAUW hosts a Lean In Circle. The circles begin with a five- to six-minute video addressing an issue that leads to a professional development talk. Lean In Circles will be held at 6:30 p.m. in Memorial Union's Cody Commons on four Tuesdays during the fall semester: Sept. 22, Oct. 27, Nov. 17 and Dec. 8.

Another empowerment opportunity AAUW offers is the chance for students to go to the National Conference for College Women Student Leaders at the University of Maryland. Carly McCracken, a Goodland junior majoring in biology, was one of the students selected from a pool of applicants to participate in the conference last May.

"We were looking for two young women who displayed strong leadership skills and could bring back what they learned and use it," said Perez.

"To me it was very eye opening," said McCracken. "I learned that I am right in what I believe. Inclusion must be pushed and we must be aware of triggers when working with people from multiple backgrounds."

"I now see things in a different light," said McCracken.

AAUW is open to students, faculty, staff and community members.

"There are no dues for membership," said Perez. "Right now we are just focusing on programs and making it strong."

The Office of the Provost helps support the annual fee for the campus group.

For more information go to www.facebook.com/aauwfhsu or email fhsuaauw@gmail.com.


09/21/15 sry local