Foundation hires development director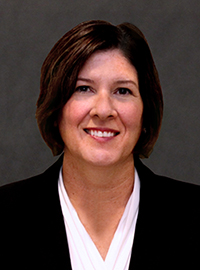 HAYS, Kan. -- Tammy McClellan joined the Fort Hays State University Foundation -- the fundraising arm of the university -- on Sept. 1. McClellan was hired as director of development and will serve as the Foundation contact for FHSU's newly proposed college of sciences and mathematics.
Prior to joining the FHSU Foundation, McClellan founded, owned and managed Simply Charmed, a retail store located in downtown Hays. She later served as executive director of the Heartland Community Foundation.
"I'm looking forward to the opportunity to meet and get to know Fort Hays State University alumni and donors in the near future," said McClellan. "The generosity of our donors has a positive impact on the quality and affordability of educating FHSU students for decades to come."
To learn more about the FHSU Foundation, visit http://foundation.fhsu.edu/ or contact its office at 785-628-5620 or foundation@fhsu.edu.