New Shared Governance Committee announced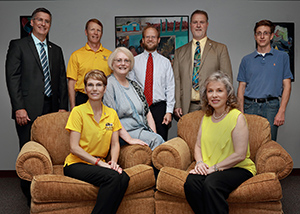 9/10/15
Faculty participation in governance decisions is a core value at Fort Hays State University. To strengthen this goal, Provost Graham Glynn has announced a new standing committee, the Shared Governance Committee.

The committee will include the Faculty Senate leadership (president, secretary, immediate past president and president elect) and the Executive Leadership Team (President Mirta M. Martin and all of the vice presidents).

This committee will meet monthly to address issues raised through any of the Faculty Senate committees and to give the administration opportunities to gather input from the faculty on its initiatives.

Provost Glynn said that the expectation is that this strengthened partnership will improve communications and result in a healthy dialog between the faculty and the university administration.

The committee encourages faculty to use this new voice of the senate effectively by discussing issues and concerns with departmental senators and encouraging regular reports by the senators at departmental meetings.