FHSU Agronomy Club selling 'Eat Beef' shirts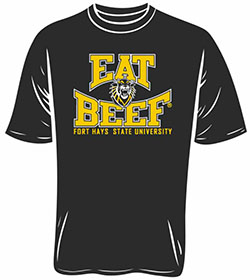 Fort Hays State University's Agronomy Club is taking T-shirt and sweatshirt orders as a fundraiser that will promote agriculture and the beef industry.
T-shirts of any size in three different colors -- gray, black or gold -- are $15, and sweatshirts are $35.
To place an order, email jrstagemeyer@mail.fhsu.edu, ajschweizer@mail.edu or rmheide@mail.fhsu.edu or call (785) 628-4010.
Orders can be picked up in Albertson Hall, room 205, from Nov. 30 through Dec. 4.