FHSU art students exhibit works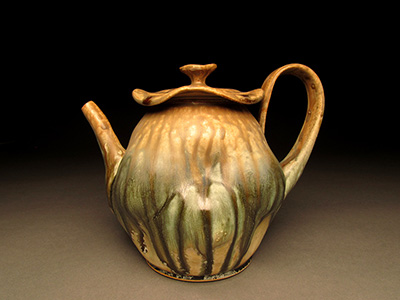 11/02/15 rg
HAYS, Kan. -- Linda Ganstrom and several of her students are exhibiting at numerous venues this semester.

Ganstrom, professor of art and design at Fort Hays State University, won third place in the Wichita National All Media Craft Competition in Wichita.

Beginning Dec. 4, Ganstrom will exhibit Belle(e)s: Juana and Isabel, in the Topeka Competition 32, a national juried exhibition with a theme of history. Also displaying work, which will end July 31, in that gallery is Eleanor Heimbaugh, Hays graduate student.

Heimbaugh also has exhibits at the 10x10x10 Tieton International in Teiton, Wash., and at the 64th Arts National Buchanan Center for the Arts in Monmouth, Ill., where she was an award winner in ceramics.

Nicole Merkens, Roswell, Ga., graduate student, and Ganstrom will exhibit in "Equality" at the Ohio Craft Museum, Feb. 7 to March 26, 2016.

Merkens also was accepted into "What Goes Bump In the Night," a juried competition at the Clay Arts Vegas, Las Vegas, Nev.

Another graduate student who has work in two shows is Herrick Smith, St. Augustine, Fla., who has an exhibition of teapots at the Teapots Gallery in Providence, R.I, and has cups in a national juried exhibition at Florida Gulf Coast University in Fort Myers.

Other graduate students with work on exhibit are Delvin Goode, Leavenworth, who donated two bowls to the Kansas City Empty Bowls Event, and Jacque McDonald, Reeds, Mo., who curated an exhibition of African art in Joplin, Mo., called "Spiva Secrets-Hidden Treasures." FHSU has a unit of African ceramics this semester, and McDonald applied her research in her project.