Allison Kastens, Colby KSBDC office, earns CEPA designation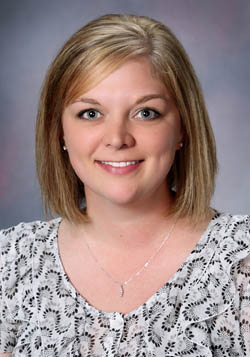 12/09/15 am/kb
HAYS, Kan. -- Allison Kastens, with the Colby Outreach Center of the Kansas Small Business Development Center, Fort Hays State University, recently earned the Certified Exit Planning Advisor designation from the Exit Planning Institute, Chicago.

Kastens completed the institute's intensive, five-day executive style MBA program. She joins an elite group of business advisors who have received this designation and are a part of the EPI's international community of CEPAs.

The program involves approximately 100 hours of pre-course study, 33 hours of classroom instruction and successful completion of a three-hour, proctored examination.

The institute delivers interactive education and training, performance-enhancing resources and strategic tools designed to enhance the exit planning profession. It was formed in 2005 to serve educational and resource needs of financial planners, wealth managers, attorneys, commercial lenders, mergers and acquisitions advisors, management consultants, and other business advisors.