Forsyth Library uses grant to purchase Kansas notable books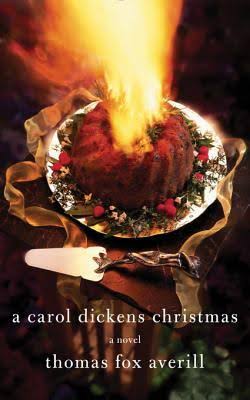 01/07/16 sds
HAYS, Kan. -- Forsyth Library at Fort Hays State University recently purchased 12 books on the Kansas Notable Books List using a grant from the Institute of Museum and Library Services.

Books published within the previous year, all by Kansas authors, are nominated for the Kansas Notable Books List by a committee of Kansas Center for the Book affiliates and fellows and authors of previous Kansas Notable Books. The selected titles are then sent to the state librarian, who creates the final list of 15 books.

Books are named at an awards ceremony and reception, which recognizes the author and illustrator of each book.

"It's the only honor for Kansas books by Kansans, highlighting our lively contemporary writing community and encouraging readers to enjoy some of the best writing of the authors among us," said the state library website.

The titles purchased by Forsyth are:

• "999 Kansas Characters," by Terry Romebeck, Beccy Tanner and Dave Webb, is a collection of biographical articles about characters with Kansas connections.
• "A Carol Dickens Christmas," by Thomas Fox Averill, is a novel about a woman named Carol Dickens who seeks refuge during a hectic period of transition in her life.
• "Chasing Weather," by Stephen Locke and Caryn Mirriam-Goldberg, combines Mirriam-Goldberg's poetry with Locke's photography of the changing sky to create powerful imagery of weather and change.
• "The Darkest Period," by Ronald D. Parks, documents the Kanza Indians' perseverance to maintain autonomy and culture during a time of upheaval and struggle.
• "The Devil's Workshop," by Alex Grecian, is a novel about Scotland Yard's murder squad hunting escaped murderers, including Jack the Ripper, across 1890 London.
• "Field Guide to the Common Grasses of Oklahoma, Kansas and Nebraska," by Iralee Barnard, profiles the unique grasses that grow throughout the heartland.
• "The Kansas Relays," by Joe D. Schrag, recounts the history of the celebrations of track and field that make up the Kansas Relays.
• "Michael Pearce's Taste of the Kansas Outdoors Cookbook," by Michael Pearce, is a collection of more than 50 recipes that celebrate the unique flavors of the Kansas outdoors.
• "Music I Once Could Dance To," by Roy J. Beckemeyer, is a book of musically themed poetry that allows the reader to visualize traveling through Kansas and around the globe.
• "Railroad Empire Across the Heartland," by James E. Sherow, with photography by John R. Charlton depicts the effects of the railroad industry across Kansas.
• "Soldiers in the Army of Freedom," by Ian Michael Spurgeon, details the experiences of the First Kansas Colored, the Civil War's first African American combat unit.
• "Waiting on the Sky," by Cheryl Unruh, is a collection of 72 essays about growing up in Kansas and what it's like to live in the heart of America.

Forsyth Library also received "The Ogallala Road," by Julene Bair, an additional Kansas Notable Book, as a gift.