Scholarship established at Fort Hays State to honor longtime employee who battled cancer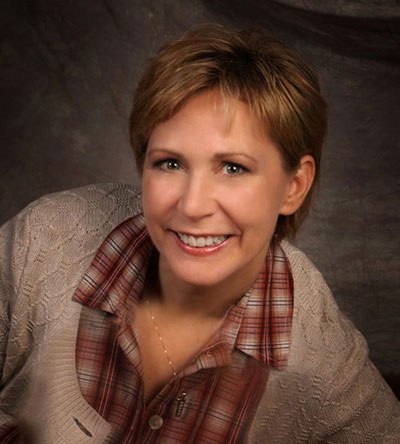 01/14/16 hb/kb
HAYS, Kan. -- The Cheryl Helget Memorial Scholarship has been established at Fort Hays State University to honor the life of a dedicated, longtime university staff member who lost her battle with breast cancer last spring at the age of 54.

Several of Cheryl Helget's former coworkers, including Mark and Dr. Patti Griffin, Mark Cook and Bev Unruh, established the scholarship honor Helget's passion for education.

"Our goal for the scholarship fund is $10,000 because then it will become an endowed fund, meaning that the initial $10,000 is invested and the scholarship is awarded based off of the earnings," said Mark Griffin, chief technology officer.

"Most importantly," he said, "it means that Cheryl's scholarship will continue to be awarded to hard-working FHSU students in perpetuity. Not only will the legacy of the life she lived be a blessing to those who receive the award, but it will also serve as a reminder to those who knew Cheryl that her memory lives on."

By contributing to the scholarship, friends and family who knew Helget have the opportunity to honor her life, her service and her love for education.

"Cheryl was a huge advocate for education," said Unruh, an administrative associate in the Department of Mathematics and a longtime friend and coworker of Helget's. "She was a very giving person and would be honored to know that people were giving back to students in need -- helping them to get an education with her name attached."

Helget spent many years as a member of the Ellis school board, including service as board president. She fought for support for the budget and for keeping up with, and meeting, standards set by the Kansas Board of Education.

Helget will be remembered for her value of others and her attitude of service.

"As most people know, Cheryl had many close friends," said Mark Griffin. "What I always found interesting was the varied and diverse backgrounds of her friends. Cheryl had friends that were both very wealthy, and those that were not very well off financially. She had friends in politics, in education, higher ed and K-12, in farming and ranching, musicians and artists, oil field workers, railroaders and lots of other industries."

She loved to see other people succeed and was willing to do what was required to serve them. Her abilities to listen, articulate and encourage others were a blessing to all who knew her.

"Cheryl was a loyal and caring friend with a great sense of humor," said Unruh. "Rather than dwelling on her battle against cancer, she cared deeply about what was happening with her family, friends and their lives. She was a strong woman with great faith and courage. She was beautiful, inside and out. Many people didn't even know that she was battling cancer."

"Cheryl rarely met a problem she couldn't solve," said Cook, a computer support technician. "Through hard work and her diligent, get-it-done attitude, she helped build the reputation of FHSU's Computing and Telecommunications Center as an outlet that helped solve problems and see that projects were completed to the end."

"I think it would be a great way to honor Cheryl and her service to FHSU by funding an endowed scholarship," said Mark Griffin. "But, Cheryl would tell all of us that it is far more important to provide academic scholarships to people looking to educate and improve themselves than it is to remember her. Perhaps she's right, but I think both goals of this scholarship are important, and that is why I hope people will donate to this scholarship fund," he added.

Supporting the Cheryl Helget Memorial Scholarship online is easy and secure. Simply make your gift by visiting http://foundation.fhsu.edu/ and clicking on "Make a gift today." After filling in the necessary information, type "Cheryl Helget Memorial Scholarship" as your area of designation.

To learn more about the Fort Hays State Foundation, contact the office at 785-628-5620 or email foundation@fhsu.edu.