FHSU professor nominated for elite award in health and human performance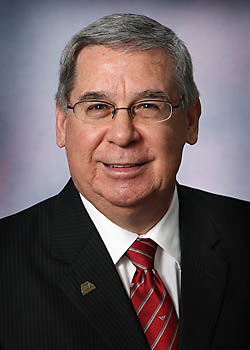 02/10/16 cu

HAYS, Kan. -- Dr. John M. Zody, professor of health and human performance at Fort Hays State University, was accepted as a fellow into the North American Society of Health, Physical Education, Recreation, Sport and Dance Professionals (NAS), elite award among HHP professionals.

Only current NAS fellows can nominate within Canada and the United States.

Formal recognition will come at the society's convention in Minneapolis on Thursday, April 7, during the Professional Excellence Awards Ceremony.

The North American Society, established in 1999, recognizes outstanding professionals from within the allied professions of health education, physical education, recreation, sport and dance in North America. Current members in the United States and Canada are eligible for nomination if they have demonstrated outstanding competence through professional involvement over a period of at least 20 years and meet professional criteria established by NAS.